The Coupon Bureau (TCB) will use the Hedera Consensus Service (HCS) from Hedera Hashgraph to provide a real-time, tamper-proof log for all coupon events on its platform. This will allow coupon providers, manufacturers, clearinghouses, and retailers the ability to validate in real-time when consumers register and redeem coupons on the platform – without having to trust any one participant.
"The Coupon Bureau is doing important work to provide the industry with connectivity to a shared database that will house all distributed, serialized coupons available for redemption," said Brandi Johnson, CEO of The Coupon Bureau. "TCB's platform will enable real time validated, retailer agnostic manufacturer coupons to support smarter and more strategic campaigns, mitigate fraud, and simplify the redemption and reconciliation processes. TCB's offering will support all stakeholders in the coupon ecosystem while maintaining their current business models and enabling growth. We are thrilled to integrate the capabilities of the Hedera platform.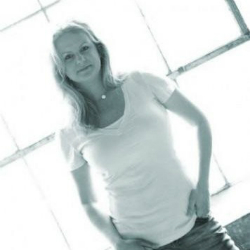 "After evaluating a number of distributed ledger options, only Hedera Hashgraph, and the Hedera Consensus Services (HCS) were able to provide the real-time, tamper-proof logging capabilities that we needed to bring transparency, trust, agnosticism and industry oversight to a platform that connects all coupon industry stakeholders. HCS is really the only offering in the market today that is capable of providing the transaction throughput and latency, security, and functional requirements needed. We are pleased to be able to bring the benefits of the Hedera network to all of our stakeholders."
The Coupon Bureau
TCB is a non-profit, industry managed coupon data exchange technology platform. It works with many of the largest consumer product goods (CPG) manufacturers within the retail ecosystem. Its advisory committee includes members from:
Target
General Mills
GS1.
The Coupon Bureau's mission is to:
connect manufacturers, retailers and consumers through technology and a common community
build solutions to the issues of real-time validated, retailer agnostic coupons and fraud prevention.
TCB works with leading CPG manufacturers as brands issue coupons. These coupons act accelerators to provide access to point-of-sale systems at leading retailers representing almost 70% of the US retail market.  The Coupon Bureau aims to have a connected retail store within 5 miles of any consumer inside the Continental United States within 12 months of deployment of its system.
"Through this partnership, Hedera has learned that fraud and lack of real-time, standardized data around coupon usage are two huge challenges facing the retail industry that TCB aims to address," said Mance Harmon, CEO of Hedera Hashgraph. "Approximately 250 billion coupons are issued in the US annually, many through different providers, allowing consumers to redeem multiple versions of the same offer and costing brands millions of dollars. By adding the Hedera Consensus Service to the TCB platform, we together will create a trusted, immutable log for coupon transactions for all authorized stakeholders. Today, in addition to combating multi-million dollar fraud, brands issuing coupons have limited line of sight into where their coupons redeem and when. Bringing visibility and transparency to the coupon supply and usage chain is a perfect use case for Hedera and HCS".
Hadera Hashgraph and the Hedera Consensus Service
Hedera Hashgraph offers an enterprise-grade distributed public ledger. It enables those interested ("anyone, anywhere") to build and run fast, fair, and secure applications on the distributed internet.
Hedera provides its solution as a way to:
deliver optimised performance of decentralised consensus
avoid the need to persist a history of transactions over time.
It accomplishes this through its Hedera Consensus Service which uses the Hedera public network and underlying Hedera consensus algorithm. It is this which enables what Hedera Hashgraph refers to as "fast, fair, and secure consensus" while offloading the validation and storage requirements for distinct applications to computers using a mirror network.
The Hedera Consensus Service applies to any transaction type submitted by an application. Consensus occurs in a matter of seconds while processing tens to hundreds of thousands of transactions per second. This level of performance is a necessity when considering a scaled consumer or enterprise application, especially one like that devised for the Coupon Bureau.
A further consideration is that the Hedera network obtains its governance from its Hedera Governing Council. This now comprises some 39 blue-chip, multinational entities embracing a diversity of industries. Hedera Hashgraph designed this Governing Council to ensure decentralised, responsible governance for a next-generation distributed ledger.
Enterprise Times: what does this mean
Coupons are a 'big thing' in the US retail sector, both for food and in the CPG space. They are a customer draw, a brand-strengthening mechanism as well as a means for manufacturers to understand consumers better. The key to all these is data clarity for high volume, high-speed items.
Thus the adoption by the Coupon Bureau of Hedera Hashgraph and the Hedera Consensus Service is significant. Not only does blockchain become relevant to mass manufacturing and retailing. This has the potential to be a long term marker (if successful) of how Hedera Hashgraph and blockchain is applicable beyond its traditional home of fintech.