It was going to happen at some point. Rimini Street, which made its reputation supporting legacy SAP and Oracle ERP solutions has announced it will now formally offer support for SAP S/4HANA.
Building on its support for SAP's Business Suite 7 software, Rimini Street will now offer SAP S/4HANA support globally. This will include services around SAP Fiori UI and in-memory SAP HANA database. It also offers support for any custom code as well as any required tax, legal, and regulatory updates. For companies looking to develop their installation further, it also offers strategic application planning and interoperability optimization.
Rimini Street is now in a position to offer a complete lifecycle for SAP customers. It can support the legacy solution and in doing so, help to free up resources, both finance and people, for customers to invest in cloud upgrades. It can then offer continued support services leveraging the business knowledge that it will have gained during the support of the legacy solution to service the new S/4HANA environment.
Vinnie Mirchandani, analyst and author of SAP Nation 3.0 noted: "It is so important for enterprise software licensees to have options when it comes to their maintenance and support. With the addition of SAP S/4HANA to Rimini Street's product support portfolio, customers now have another vector of choice. They can stay on their current, stable SAP Business Suite 7 software, migrate completely to the S/4HANA product, or utilize both products in a hybrid environment. They can also choose to get support from SAP or a third-party support vendor like Rimini Street, which many customers prefer due to its better economics, service responsiveness and support for customizations."
Already supporting customers
Rimini Street are already helping customers in this way. In Mexico, Nadro is a specialist in the storage and distribution of pharmaceutical, hygiene and personal beauty products. It runs a hybrid software architecture across its offices and 17 distribution centres. This is made up of an integrated deployment of S/4HANA, Business Suite 7 and SAP HANA database software. After a review of its support and maintenance costs, it decided to review its support agreements and selected Rimini Street to support the hybrid environment.
Jorge Malo, IT director, Nadro commented: "Switching to Rimini Street for support of our hybrid SAP S/4HANA, Business Suite 7 and HANA database software landscape allows Nadro to reduce IT operating costs and invest the savings to deliver innovation projects across the company, improve our operational efficiency and enhance the quality of our customer service. We are extremely happy with the level of service and support we receive from Rimini Street across our SAP software portfolio on a daily basis and have confidence that this will be a fruitful partnership for years to come."
Enterprise Times: What does this mean
Rimini Street is expanding its portfolio for cloud solutions. This will help to maintain its revenue growth as more and more companies shift from legacy SAP and Oracle solutions. Support for SAP S/4HANA adds to Salesforce. One wonders how long it will be before it adds other cloud software solutions to its Salesforce.com and Workday support offerings. Though its Workday offering does not appear on its website. The next obvious solution would be to look at support for SuccessFactors, but there are other options.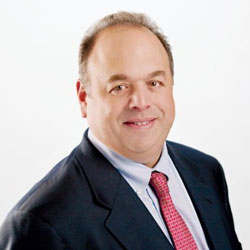 Seth A. Ravin, Rimini Street CEO commented: "By broadening our service portfolio to include support for SAP S/4HANA, we have expanded the support options for SAP licensees, allowing them to realize significant savings and maximize the return on their investment – regardless of which SAP products and releases they choose to run. Our focus is providing cost-effective, award-winning unified Support and Application Management Services across our client's SAP landscape, enabling them to focus more of their IT budget, people and time on innovation projects that will enhance competitive advantage and drive growth."