UJET has added integration with Salesforce enabling companies to leverage its communications platform to enhance their Salesforce ecosystem. UJET is a cloud-native, mobile-focused customer support platform. It enables customers to connect with agents across multiple channels such as voice, IVR, web, text and within a mobile application. UJET provides the administration tools to manage this modern virtual contact centre. It also offers analytics to measure performance and enable supervisors to make adjustments based on real-time information.
UJET and Salesforce
The integration is available for both Service Cloud and Sales Cloud. The integration with Sales Cloud extends the use of UJET to Sales teams enabling them to take advantage of the process automation and efficiencies that the solution can deliver. In turn, this enables them to process and convert more leads to opportunities and ultimately close those opportunities to increase revenue.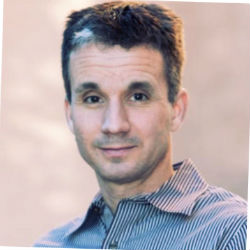 Joerg Habermeier, Vice President of Product, UJET commented: "As the emphasis and value of creating a great customer experience continues to grow, so does the need for open, seamless communication and collaboration between sales and customer support. By providing specialized integrations into both Sales and Service Clouds, UJET customers can now fully support their entire customer lifecycle through our comprehensive contact center platform. Leveraging UJET's modern, omnichannel communications feature set, our customers are able to optimize their end-to-end customer communications with cohesive end-user experiences and consistent, effective, and efficient operational configurations along with fully featured adapters for sales reps and support agents alike."
Enterprise Times asked some further questions of Habermeier about the announcement and UJet. First why Salesforce and why now?
"We're seeing more and more the importance of being able to break down silos, share information, and connect sales and customer support. UJET is helping make this connection possible, and not only giving sales teams the information they need and the ability to work smarter and more efficiently, but also ensuring that customer support has both the pre and post-sale contextual information they need to resolve customer issues and turn one-time purchasers into lifelong customers."
What does UJET deliver?
The UJET integration with Salesforce delivers several benefits. Overall, it enables Salesforce users to have a single view of all customer interactions across all channels. It also draws together the communication for both inbound and outbound sessions. It can also include port interaction surveys, automating the sending of CSAT, NPS and customer surveys and then displaying the responses either within Salesforce or UJET.
UJET also enables flexibility in terms of where each interaction is found. Available options include Contact Object, Person Account, Account, Sales Cloud lead, and Service Cloud Lead. All session data is tied back to the object which means that the user can look at any transcript or message to gain a complete view.
The UJET Agent Adapter can control both inbound and outbound sessions. Inbound sessions screen pop relevant information. Where multiple support requests exist the agent is presented with a choice to select. Outbound session functionality includes the ability to assign the session to a specific open opportunity, a new one, or none at all.
It also includes smart action features. These provide a level of intelligence that can help track and remove PII data if required. For example, a smart action could leverage a Salesforce apex trigger to auto delete attachments and files of a certain type and dependent on whether PII was included after a set period of time.
Who are UJET
Founded in 2015 by Anand Janefalkar, CEO, UJET has grown with the help of $45 million funding to date. The last, a Series B round was led by Google Ventures and raised $25 million. Citi Ventures, Kleiner Perkins and DCM Ventures also participated. As of March 2019, the company had around 40 customers. Where are those customers based?
Habermeier answered: "UJET works with both brands and consumers across the globe. Currently, UJET works with enterprises located in regions such as North America, EMEA, APAC, and Australia as well as support more than 15 languages."
Those customers include: Google Nest, Instacart, Wag!, Atom Tickets, Getaround, and Grupo Bursatil Mexicano (GBM). While it has multinational customers the company only has a single office in San Francisco. However, the integration with Salesforce may help with further expansion. It already has integrations to Microsoft Dynamics and Zendesk. Does UJET see more traction with one of those? Habermeier answered:
"We have customers that are leveraging UJET with Zendesk, Microsoft, or Salesforce and are seeing growth and opportunities for each. We focus on compatibility, unique features we can provide, and our ability to seamlessly integrate into existing technology stacks."
There seem to be no customer references yet for Salesforce and the ones of the UJET site are mainly Zendesk. This is an oversight. Leslie Tom, Senior VP of AppExchange Marketing recommended that any Appexchange partner should ask beta customers to post reviews as quickly as possibly.
What is their Target market
Without those reviews, it is hard to judge which target markets that UJET will go after. ET asked Habermeier which verticals and size of companies UJET is targeting.
"We currently work with industry leaders in the on-demand food delivery and transportation spaces as well as e-commerce, and IoT industries. Other verticals where UJET is seeing expansion and growth include healthcare, financial services, and more.
"We have customers of all sizes. However, mid-market and enterprise businesses are where we see the most demand. We've also been able to scale with our customers, making it seamless and easy to add additional support agents to the UJET platform, no matter where they are."
Enterprise Times – What does this mean
With integration to Dynamics, Salesforce and Zendesk completed one might expect UJET to grow rapidly. However, it will need more feet on the ground, and more marketing spend to achieve those goals. It will also face competition in all three markets. On the AppExchange alone there are many competing products including NewVoiceMedia (now Vonage), Natterbox and RingCentral. ET also asked Habermeier whether the company is looking at other integrations. He replied:
"We are consistently identifying and working on new integrations, product features, capabilities, and more."
While features and capabilities are sensible, yet another integration risks UJET losing focus. It may be that Salesforce is the right company for UJET to work with going forward. Will it have an impact on its relationship with Microsoft and/or Zendesk. Both have CRM solutions that compete with Salesforce.