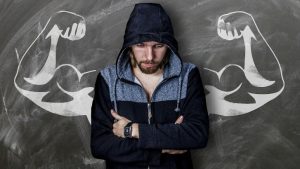 Oracle revenues were up 2% year over year to $9.8 billion in its third quarter. Oracle CEO, Safra Catz commented: "We had an extremely strong quarter with Total Revenues growing 3% in constant currency.
"Subscription revenues, made up of Cloud Services and License Support revenues, grew 5% in constant currency. These consistently growing and recurring subscription revenues now account for 71% of total company revenues, thus enabling a sequential increase in our operating margin, and double-digit non-GAAP Earnings Per Share growth in Q3."
That shift to subscription revenues is important. As the release on traditional maintenance revenues declines it appears as though Oracle has weathered the transition to a cloud centric company. However, the devil is in the detail and while the on-premise license fees are declining, it is unclear what percentage of the "Cloud services and license revenue" line item is purely due to cloud.
Compared to a year ago Oracle has also significantly cut its costs. G&A costs are down by 9% to $288 million. With rumours of further job losses Oracle is becoming a leaner organisation.
Growth across cloud
What is clear is that adoption of its Fusion portfolio has started to surge. In the earnings call Catz stated: "Fusion apps were up 32%, Fusion ERP was up 38% and Fusion HCM was up 27%. NetSuite ERP was up 26%." (source Seekingalpha). Database revenues also rose by 5%. This was assisted with the Autonomous database and BYOL delivering 150% growth, though off a low base Catz noted.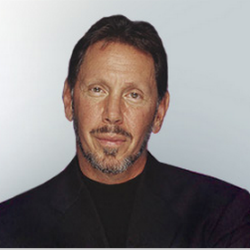 These are the two key plays for Oracle. Larry Ellison, Oracle Chairman and CTO confirmed this saying "There are two key product areas that will determine Oracle's future, cloud ERP applications and Autonomous Database infrastructure. Being #1 in both of these 2 giant market segments will enable the success of our other application and infrastructure products in adjacent market segments.
"We expect the cloud ERP market segment to be 2 to 3x larger than the prior on-premise ERP software market. We already have a huge lead in the cloud ERP market with over 7,000 Fusion ERP customers and 21,000 NetSuite ERP customers."
Ellison could also not resist a swipe against rivals SAP and Workday. He stated that Oracle HCM has more customers than Workday and its revenue is growing faster. He also stated, and this was backed up n a recent conversation with Phill Wallace of Accenture, that Oracle is winning back some HCM customers from Workday as those customers roll out Oracle ERP.
Ellison also listed a huge number of key wins for Fusion ERP, Fusion EPM, Fusion HCM and Fusion Supply Chain. They included Unisys, United Services Automobile Association, RECO, SCL Health, Adecco, The Institute of Electrical and Electronics Engineering, United Airlines, Dow Chemical, National Oilwells, ConAgrea, UC Health, Nemours.
This was not so much about saying why companies should not buy Workday or SAP. It just that evidenced more organisations are choosing Oracle apps.
What about the Autonomous Database
Fusion sales appear to have lifted off. Autonomous Database may be about to. Ellison certainly belies that it will explaining: "The Oracle Autonomous Database, the world's only fully autonomous data management system, can automatically patch security vulnerabilities while running; it keeps your data safe.Oracle Autonomous Database is also both serverless and elastic.
"It's the only database that can instantaneously scale itself to an optimal level of CPU and IO resources. You only pay for what you use. Security and economy are two fundamental reasons why thousands of customers are now using the revolutionary new Oracle Autonomous Database in our Generation 2 Public Cloud."
Amazon is still the enemy in this space. The relationship with Microsoft is more complex, with Ellison citing the new Microsoft interconnect helping to win business at GAP. He also revealed how the Gen2 public cloud and the autonomous database lured Norfolk Southern away from Teradata and Azure.
Enterprise Times: What does this mean
A strong quarter for Oracle and the signs are good. Catz was cautious though in advising that the next quarter guidance remains unchanged. Cautious mainly because of the unknown impact of Coronavirus both on business and exchange rates. Many businesses are entering uncharted waters. Oracle may remain less affected than others. Purchase decisions made by customers are often for the long term and are less likely to be delayed. The key issue will be whether companies can afford to make the transition immediately and may just defer the spending as they recover from any impact the virus has.
If Fusion Apps are winning more business from SAP especially, Oracle could yet see a major growth surge. Its aim is undoubtedly to catch SAP and become number 1 in the ERP market. That ambition seems less far fetched now than ever before. SAP will fight back though. The new leadership is yet to make a significant impact though it is changing things.