With Dreamforce 19 about to start Rootstock, the manufacturing ERP solution built on the Force.com platform, has announced a connector to Salesforce Field Service Lightning. Business models within manufacturing businesses are evolving.
It is no longer just about selling a product. Manufacturers are looking to increase their services revenue direct rather than, or as well as, operating through distributors. This means that they are turning to service management platforms such as Salesforce Service Cloud to help them manage this.
While Service Cloud and other service management solutions can fulfil the requirement of these new business models, there are benefits for integrating them into the organisations ERP solution. The new Rootstock connector enables organisations to deliver seamless integration for several features.
When a works order is generated in the services management solution there are traditionally few choices for invoicing this. Often this involves rekeying or manual data transfers. Both can introduce errors and while the latter is less risky it can delay invoicing. Both processes also impact cash flow. This new connector allows users to create an invoice direct from Services Cloud. This decreases the time to payment and thereby improves cashflow. It also eliminates errors.
The integration also enables finance leaders to track the costs of each invoice with information passed from Service Cloud. Managers creating invoices are able to select from different pricing options for services that are defined within the ERP solution. If costs increase, for example a new batch of spares has a higher price then invoices raised for those components in Service Cloud will track the decreased profitability or can enable the increase in prices. This delivers a 360° view of costs for business owners to better understand costs and profit levels.
Rootstock focuses on integration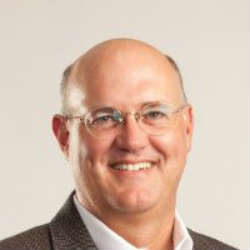 In recent months Rootstock has spent substantial efforts on improving its integrations. It launched the ERP integration framework earlier this year. It has also partnered with other appexchange companies such as ComplianceQuest, with whom it won a deal at Aphria.
This latest announcement is yet another close integration with a solution that Manufacturers are increasingly using. With Salesforce announcing its Manufacturing Cloud earlier this year it seems a logical step.
Tom Brennan, CMO of Rootstock Software commented: "Field service managers are often disconnected from financial information and struggle to control and manage their financial performance. Now, with our ERP Connector, they have this data at their fingertips, so they'll have more visibility into and control over the finances of their operations. Our connector enables them to streamline administrative functions, such as generating invoices, and at the same time, it can enhance invoicing accuracy, which bolsters customer experience and satisfaction."
Rootstock will demonstrate and provide further information during a session entitled "Improve Margins & the Financial Management of Your Field Service Organization" at 16.00 on Nov. 20 and at its booth #630 in the Dreamforce Expo.
Enterprise Times: What does this mean
The creation of this new connector is a sensible move for Rootstock. It will make Rootstock ERP more attractive for manufacturers already using Salesforce Sales Cloud and Salesforce Service Cloud. It will be interesting to hear if any customers are already using the connector and delivering value to their organisations. There were no customer quotes in the press release though.