NetSuite has reconfirmed its commitment to the non-profit sector. At OpenWorld it made a series of announcements that expanded its commitment to NetSuite Social Impact program. It is an initiative that is close to the heart of founder and EVP Oracle NetSuite, Evan Goldberg.
Goldberg commented: "For more than 10 years, we've dedicated time and resources to building a framework of solutions that can empower nonprofit organizations to focus their time on changing the world.We're proud of what we've achieved and know there is so much more to be done. That's why we continue to expand our Social Impact program to help apply the power of technology to some of the world's most critical problems."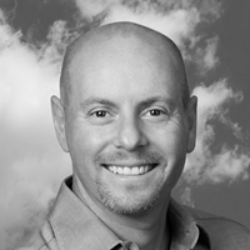 The success of the program owes much to David Guilhufe, the business leader that Goldberg brought in to head up what was original NetSuite.org. Enterprise Times spoke to Guilhufe earlier this year about the organization that has evolved into the Oracle NetSuite Social Impact program. There are three ways that NetSuite assists nonprofits through its social impact arm, Suite Donation, Suite Pro Bono and Suite Capacity.
Three core features of NetSuite Social Impact
Suite Pro Bono enables employees to offer time to nonprofits in need of skills and expertise. In the last year NetSuite employees across the globe have donated more than 6,000 hours to many organisations. NetSuite also holds an annual Hackathon4Good at SuiteWorld. At SuiteConnect San Francisco, part of OpenWorld, it hosted its latest Buildathon4Good. This delivered solutions for Bay Area nonprofits including, Creativity Explored, Positive Coaching Alliances and California Association of Food Banks. Eligible nonprofits are able to apply for the several Buildathon4Goods held this year around the world, Hackathon4Good or other support.
Through SuiteDonation, Netsuite gifts software licenses to eligible nonprofits. Since it was begun the company has helped more than 1,500 nonprofits and donated $100 million in software. Now helps around 300 new nonprofits globally each year. Once organisations grow beyond a certain size additional licenses are available at a discounted rate.
NetSuite also announced that it is to relaunch Suite Capacity. This program helps non-profits gains the skills they need to support their NetSuite installation. It aims to share best practices between organisations and begins with a dedicated team to each nonprofit during implementation. It has three core goals:
Support nonprofit customers as they onboard.
Help them better utilise NetSuite to achieve greater impact.
Provide a lifetime of community and learning opportunities for users.
Employees at nonprofits can apply for NetSuite education and can share their experience through a dedicated online community.
Doing more with partners
NetSuite also revealed that it has continued to invest in partnerships the aim to help nonprofits in a collaborative way.
NetSuite has invested $15,000 in a new tech accelerator fund with the Full Circle Fund, part of #ImpactCloud. There are ten other companies in #ImpactCloud: Adobe, Amazon, Box, Chegg, DocuSign, Forge, Okta, Salesforce, Splunk and Twilio. Each partner provides two tech leaders and partners with three nonprofits to help them leverage technology for social good. The NetSuite representatives are Doug Williams, VP Product Engineer and Todd Fitzwater, VP Professional Services- Customer Success.
Dan Steif, Head of Business Development, Full Circle Fund commented: "Silicon Valley has the power and access to solutions that can change the world. It's our responsibility to help bring this community together to build a better Bay Area by providing the resources, intellectual capital and expertise to ensure nonprofit leaders can achieve their missions. We're excited to see all the ways we'll be able to accelerate nonprofit organizations with the help of NetSuite's investment, people and time for a lasting community impact."
The nonprofits fall into one of four issue areas: Economic Opportunity, Education, Environment & Energy, and Health. Business leaders partner with nonprofits they have an affinity to and help them leverage the relevant technology.
NetSuite has also become a founding member of NetHope's Center for the Digital Nonprofit. Other members include: Microsoft, Okta, Blackbaud, Box, Oracle NetSuite Social Impact  and Avanade. The global consortium delivers more the 60% of all international and nongovernmental aid to the nonprofit sector each year. It aims to bring together the expertise that each of the sponsoring organisations brings.
Enterprise Times: What does this mean.
As companies grow larger they are sometimes unable to scale their CSR programs appropriately. NetSuite seems to have delivered that can scale when needed. This is one cultural difference that puts Oracle separate to NetSuite.
With Oracle softening their image with a change of colour palette, it will be interesting to see whether the ethics change in time as well.