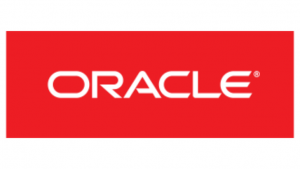 OpenWorld closes for another year. It begun with a typically colourful keynote by Larry Ellison. During the event Oracle managed to publish a total of 40 items, mainly press releases and a few blogs. Many more were issued by partners and other companies attending. A full list is below as well as some highlights. There will be more coverage in the coming days from the event.
Enterprise Times spoke to Brian Chess and Craig Sullivan about the major announcements that NetSuite issued during its SuiteConnect conference at OpenWorld. The keynote also included details of the most recent release.  Below are some highlights including partnerships and product updates.
Partnerships
Oracle announced new or improvements to five partnerships.
Microsoft
Oracle has extended its recent partnership with Microsoft with the availability integration between Oracle Digital Assistant and Microsoft Teams. The integration will allow customers access to Oracle Cloud Applications from within Microsoft Teams. Using bots, users can interrogate Oracle Cloud solutions including ERP, CX and HCM. At the moment customers will need to build their own bots to deliver value however, Oracle plan to launch chat bots and predefined skills sets for customers to implement or accelerate deployment.
VMware
An expansion of the partnership with VMWare will see customers able to support a hybrid cloud architecture by running VMware Cloud Foundation on Oracle Cloud Infrastructure. Oracle is now a partner in the VMware Cloud provider program and the Oracle Cloud VMware solution will be sold by both Oracle and its partners. Oracle will also offer support for VMware running on OCI. This will be welcomed by many enterprise customers as it will enable them to retain use of extensive VMware solutions and take advantage of OCI. Munish Mittal, CIO & Group Head-IT – HDFC Bank commented: "We run multiple versions of VMware on premise. Oracle will give us the same ability in the cloud, allowing us to meet our corporate IT policies. This is the level of control necessary to move our mission-critical workloads to the cloud."
Box
Using Oracle Integration Box customers are now able to integrate Oracle applications to their box file stores. This integration will allow access to the box document store from across a range of applications including Peoplesoft and Oracle Cloud applications.
Intel
Oracle will use Intel's Optane™ DC Persistent Memory in its next generation Exadata platform. This is the latest use of Intel in a ten year partnership between Intel and Oracle.
Deloitte
ELEVATE is a strategic sales and delivery collaboration between Oracle and Deloitte. The focus of the initiative is on delivering Oracle Autonomous database and OCI combined with Deloitte's professional services organisation. Deloitte brings its cloud discovery and automation platform: ATADATA to help customer transform their business systems. Jeffrey Davis, global Oracle business leader and principal, Deloitte Consulting LLP commented: "Clients are seeking a foundation that creates opportunities for the enterprise to be more agile and innovative, and Oracle Cloud Infrastructure and Oracle Autonomous Database offers a clear path for achieving those goals. With this strategic collaboration with Oracle Consulting, we are putting modern, industry-leading cloud infrastructure within reach for companies of all sizes."
Product updates for ERP
Oracle Enterprise Resource Planning (ERP) Cloud and Enterprise Performance Management (EPM) Cloud is now leveraging the Oracle investment in Ai technology. It has added several enhancements to ERP that take advantage of these:
Digital Assistants: Conversational chatbots with predefined application knowledge. These are enhanced with the announcement of new natural language processing capabilities.
Intelligent Document Recognition: Targeted at removing manual processing, this new feature identifies and extracts data from supplier invoices and other financial documents.
Predictive Planning: Oracle EPM Cloud is able to use analytics to provide insights and forecasts on both operational and financial data. This will enable users to take corrective action in a timely fashion.
IoT Monetization with Subscription Management: Oracle has integrated its IoT platform with subscription management capabilities. It will be interesting to see how far it takes this with its own product OCI. Will it be able to offer more granular pricing? The applications of this update are very interesting.
IFRS 16 support: The latest Financial Reporting framework includes changes to lease accounting. Oracle ERP now supports these changes with automated lease accounting and disclosure reporting support.
It has also added additional vertical functionality these include:
Vocado Student Financial Planning for Higher Education.
Labour Distribution for Higher Education, Healthcare & Public Sector.
Joint Venture Accounting for Oil & Gas.
Product updates to HCM
There are several updates to Oracle HCM. Chris Leone, Senior Vice President of Development, Oracle HCM Cloud commented: "Employees expect the same experiences that they have in their personal lives to be reflected at work, including interaction using voice, access to everything on their mobile phone, and behavior-based recommendations. At Oracle, we're building on our culture of innovation to give our customers more of what they want and need. They want access to the latest technology tools and the ability to compete with agility, while delivering a seamless experience for their workforce. And with Oracle, they can."
The update include:
Digital Assistants: Conversational chatbots with predefined application knowledge. These are enhanced with the announcement of new natural language processing capabilities.
LinkedIn integration: This has improved to allow users to import information from their LinkedIn profile to Oracle HCM Cloud. It is also possible to connect Oracle recruiting solutions to LinkedIn Recruiter with the Recruiter System Connect.
Oracle Connections: This is a new collaboration tool/intranet capability that enables employees to create profile pages and share information, locate experts and communicate within an organisation.
Workflows: HCM Cloud has improved its workflow capability. The HCM Experience Design Studio enables HR teams to design and create workflows with support for multi-step processes for event based tasks. They can default data to reduce error and data entry time for employees. There are also improvements to self service with more capabilities that allows some level of automation for position management.
Supply chain Management
Oracle announced an upcoming DataFox integration for Supply Chain Management. It has also embedded the digital assistant with specific skills for logistics scenarios. These include:
Checking on status.
Tracking deviations from plans.
Reporting incidents.
Customer Experience
Within its CX platforms Oracle has added several CX enhancements and also published some research.
Oracle CX Unity now connects with Oracle's Data Management Platform (DMP) and ID Graph solutions. The integration allows both B2B and B2C brands to orchestrate personalised experience to customers across multiple channels.
DataFox: integration announced earlier this year at MBX is now available and delivers:
Data enriched B2B sales capabilities for accounts enabling prioritisation of prospects and opportunities.
B2B campaign orchestration.
Real time alerts on market changes to accounts for enhancing engagements.
Digital Assistants: Conversational chatbots with predefined application knowledge. These are enhanced with the announcement of new natural language processing capabilities. It includes skills for customer service, sales and marketing.
Vertical industry enhancements include:
A new enterprise product catalogue for telecom and Media.
AI recommendations to improve selling for Financial Services.
New chatbot skills relevant to the public sector that will simplify incident reporting by citizens, field visits by case workers, payouts and others.
The full list
Enterprise Times: What does this mean
During MBX earlier this year, Oracle issued 18 announcements. It has surpassed itself with the volume of announcements at this years OpenWorld. Several of these announcements will go unnoticed by many. While it is understandable that there are major announcements at the event, issuing so many tends to dilute the message that it wants to put out.
One final piece of news worth highlighting was the announcement that Oracle has enabled third party software purchasing through its marketplace. Oracle is changing and this brings it more in line with NetSuite than ever before. It provided an extract of the vendors that will take advantage of this new openness which is welcomed: A10 Networks, Aviatrix, Blue Prism, Center for Internet Security (CIS), Compellon, Couchbase, Fortinet, Kinetica, Palo Alto Networks, Pyramid Analytics, ScyllaDB, Sesame Software, ShieldIO, and Stromasys.
Oracle is changing slowly, more partnerships, more openness and products that are getting even stronger. The autonomous database seems to be taking off and while there are some questions it needs to answer around its autonomous security, specifically the guarantees it offers, it seems to be heading in the right direction.