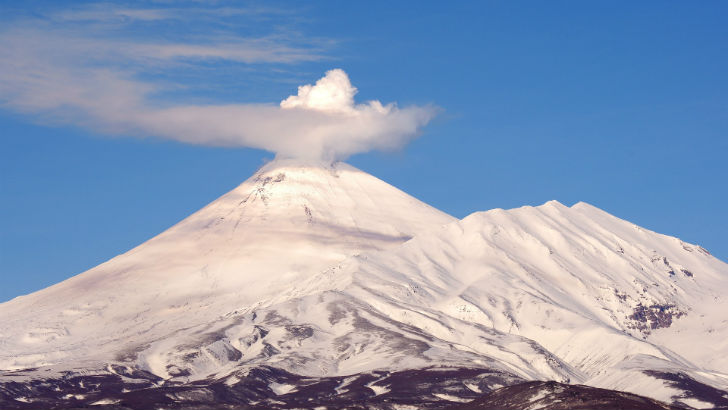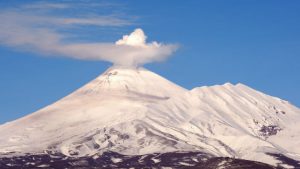 NetSuite has announced its second major release of the year, aptly named NetSuite 2019 Release 2. This is one of biggest updates that NetSuite has ever produced with 265 new features. Nearly a third of those improvements are the result of direct feedback from users. This release contains an array of updates for both horizontal applications such as HCM, Global Financial and SuiteAnalytics as well as improvements to industry vertical functionality. NetSuite has also enhanced the platform with a range of updates for developers and administators.
NetSuite opens up
The Netsuite platform sees several enhancements which are highlighted in a blog by Erik Klein, Principal Product Manager, SuiteCloud Platform, Oracle NetSuite. They include early access to REST web services and the general available of SOAP services. Klein contacted ET to clarify the availability of REST web services and SOAP services. He commented: "SuiteCloud Platform now includes access to the public Beta release of REST web services, available to all NetSuite Customers.  The release also delivers the latest version of SOAP web services that has been available for a number of years to provide standards based access to NetSuite data and services."
This will make it easier for applications to integrate with NetSuite. The result may be an increase in the number of available SuiteApps as other companies find it easier to integrate their applications.
As NetSuite internationalises its own applications it is creating tools to make that task easier. It is also sharing those tools on its SuiteCloud platform for ISVs. They enable companies to deploy language specific localisations and to more easily translate applications to the NetSuite supported languages.
For developers, there is now support for JavaScript ES6 and a new Node.JS command line interface. For administrators, NetSuite has introduced a network health dashboard and outbound email logging.
Horizontal application improvements
HCM sees a few improvements mainly around creating better visibility and understanding of employee careers within the organisation. Improved Dashboard components enable better understanding of employee tenure and history. This includes a timeline display with key events for each employee. It has also improved the management of hourly time off accruals.
Enhancements to the mobile solution include an offline capability for expenses, enabling users to capture expenses even when not connected to the internet. There is also a reset password functionality.
Launched at Suiteworld 2018 SuiteAnalytics has a new user interface and with this release NetSuite has launched new workbooks for Commerce, Sales and Procurement. Launched SuiteAnalytics can be embedded through the NetSuite application enabling users to gain insights at the point of execution.
At its core, NetSuite is an accounting solution, Evan Goldberg, founder and EVP at NetSuite describes it as a transaction based ERP. NetSuite has improved the multi-subsidiary management and accounting, revenue recognition and also improved localisations. These include general ledger impact printing for China and Japanese specific depreciation methods for Japan.
Major updates for product industries
NetSuite has saved the main updates for its vertical industry applications. They include updates for Manufacturers, Wholesale Distributors, Retailers, Software companies and for Services.
Updates include a new Warehouse Management solution. Lisa Schwarz, Senior Director of Product Marketing, OracleNetSuite described this as "The WMS mobile app has been completely re-architected. So it provides better performance, scalability and usability. For international users it has been translated to all the NetSuite supported languages."
There is the first iteration of the supply chain control tower for product companies. This gives users a single view of the state of the supply chain. It provides an indication of the risks associated with each delivery and provides recommended actions to mitigate against them. NetSuite has also built in a "What If" scenario planning option, enabling businesses to test decisions and judge their impact on the supply chain in the future.
It has also strengthened SuiteCommerce by providing an extension framework with new capabilities that customers can simply add to their applications. These features work in a plug and play way. New capabilities include:
Grid ordering
Infinite scrolling on category pages
Inventory display on an item's Product Detail Page
Side-by-side product comparisons
Displaying order status on website
Displaying product lead time for out-of-stock items
Signup for email notification for out-of-stock items
Other updates include better Merchandise Hierarchy, improvements to SuitePromotion and personalised catalogue views to e-commerce websites. This feature enables companies to provide personalised views to specific customers.
For services and software companies
NetSuite has a large number of SaaS vendors and professional services companies that use its software. This release addresses and improves several areas specific to software companies. It includes improvements to Advanced Project Budget. It has also improved Utilization Reporting and Resource Allocation. Resource allocation appears to improve its grid allocation tool. There are also improvements to its revenue recognition engine. This includes the introduction of rules based revenue recognition. This enables companies to define how they manage revenue recognition for different products across their organisation, improving accuracy and flexibility.
For services based companies it has improved the billing rate card. Billing rates can be defined by customer or master project. This helps to ensure that the correct rates are used across all projects and thereby reduce queries and increase efficiency. Besides the project enhancements listed above there is also a new feature called project workback schedule. This enables companies to estimate the start date based upon a fixed completion date and the amount of effort required and number of resources available.
Enterprise Times: What does this mean
This is an impressively comprehensive update from NetSuite. There are several new features that deliver functionality often seen in more focused applications. The Supply chain control tower is a significant step forward and while it is only a first iteration seems impressive. Importantly the eCommerce framework and the changes to the platform allow for even more integrations and extensions in the future. This open approach by NetSuite is welcome. Concerns around the Oracle acquisition seem to remain muted as it continues to lead the way as a Cloud ERP solution. It is internationalising faster and the openness should enable other ISVs to come into its marketplace further strengthening the application.
The updates for services companies are welcome but this is not the major step forward that some companies would have hoped for. NetSuite's competitors such as Kimble and FinancialForce seem to be progressing their applications forward faster in those specific areas.