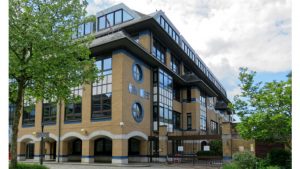 TechnologyOne has announced that Horsham District Council has completed the first phase of the roll out of its HR software. The solution now forms part of an integrated solution alongside the TechnologyOne financials solution. Both applications are cloud based and council staff are therefore able to easily and securely access the solution from any location.
Robert Laban, Head of Human Resource and Occupational Development, Horsham District Council commented: "We now have access to powerful enterprise SaaS with fully automated HR capabilities, including advanced self-service features for employees to manage their own personal information, leave and timesheets, at any time on any device. Our ability to capture, store and view HR information has improved enormously because everything is integrated, automated and available in real-time online."
Self service drive efficiency
The TechnologyOne solution delivers a range of self service applications for both managers and employees. They allow employees to access functionality from any device to enter data on eforms for applications including:
Timesheets
Leave
Personal details
Performance and development
Pay
This is enhanced by the TechnologyOne CiAnywhere platform which delivers a modern mobile experience to any device. Horsham District Council are already seeing the benefits through the reduction of manual processes and paperwork. This frees up time for both employees and especially administrators who often have to re-key the data.
Laban added: "We are witnessing a culture change resulting from the implementation of TechnologyOne's HR software with staff across the Council  taking ownership for their own data and activities and line managers being able to take more direct responsibility for staffing matters and managing performance. The systems easy to use dashboards make performance data visible early on so that managers can take action proactively."
Phase two adds recruitment
In the next phase of the implementation Horsham District Council will roll out the erecruitment module. This enables customers to streamline the whole recruitment process. It automates the process removing the necessity for manual processes. The system includes facilities to help with the onboarding process as well. It takes the successful candidate details through the HR record and informs relevant departments such as IT of their start date. The system also includes career portals to list job requirements and also supports integration with third party job boards.
Anwen Robinson, UK Operating Officer, TechnologyOne commented: "We're excited to be working with Horsham District Council, helping them to fulfil their ambitions and achieve improvements and savings across the organisation. With self-service functionality, our Human Resource software is designed to help HR departments manage the entire employee lifecycle from recruitment and onboarding through to reward and retention."
Enterprise Times: What does this mean
TechnologyOne applications are already installed in 100s of councils across the UK, Australia and New Zealand. Founded in 1987 in Brisbane Australia, it now has 14 offices in five countries with more than 1,400 employees. It is growing its footprint across the UK especially in local government and education. Recent successes include the LSE, Clackmannanshire Council, Aylesbury Vale District Council and Chelmsford City Council. It was also listed on the UK G-Cloud 11 framework this year. It has also made sales through GCloud since G-Cloud 5 in 2014.
This latest win should help to prove that its complete integrated solution works in small district councils and may help to increase its footprint across the UK. It also demonstrates the benefit of cloud based, mobile enabled SaaS solutions for local government.