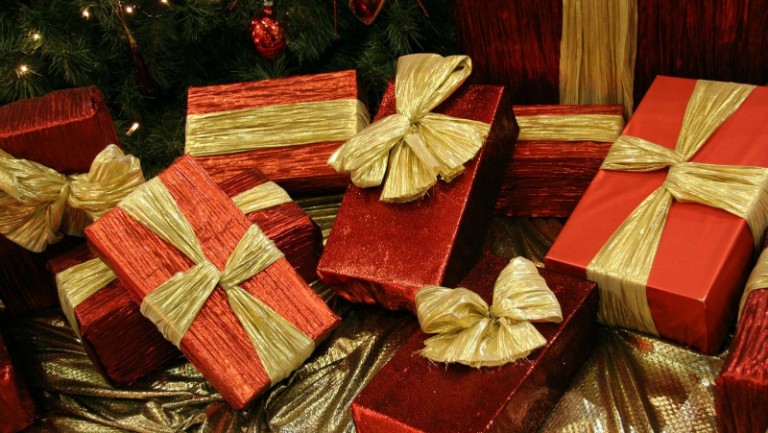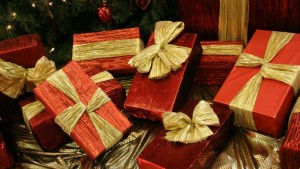 Oracle has published no less than eighteen press releases on the first day of its Modern Business Experience conference in Las Vegas this week.  To be fair not all were linked to the conference but with such a deluge of news on only the first day customers and prospects are spoilt for new features.
Many of the product announcements were around the increased and improved introduction of AI capabilities into its cloud solutions.
Oracle ERP boosted with AI
The Oracle core ERP cloud product receives an AI makeover with a number of digital assistants to support expense management and  project management. It has also applied machine learning with its new Advanced Financial controls solution and Advanced Access Control. These analyse both financial and user transactions to determine financial leakage, fraud or potential misuse of systems. In itself, this is an important announcement and it is a pity that it might be lost within the noise of the other updates.
The third enhancement sees machine learning applied to supplier management through integration with DataFox. This is covered below.
HR empowered through AI
Oracle has delivered updates to Oracle Human Capital Management (HCM) Cloud. Over the last few years Oracle has invested heavily in its HCM platform. It is now adding AI powered features that deliver further business value. It highlighted several of its most recent enhancements across three broad categories.
Employee and Manager experience: Oracle has added chatbots across the HCM platform to empower self service and free up HR business partners for more strategic tasks. The chatbots are able to answer queries around subjects including including time-off availability, benefits coverage, pay slip details, onboarding tasks, and performance evaluations. An HR Help Desk is now available to all employees enabling the corporate knowledge to be available to everyone.
Recruiting: Recruiting is one of the areas that needs the most improvement in many organisations. The industry is awash with startups offering new ideas and functionality. Oracle has implemented some of the latest trends within its own application. These include the ability for organisations to create tailored career sites to draw in different candidate pools such as graduates or more experienced professionals. It has added candidate self-service solutions including a chatbot to support queries by candidates. There are also new capabilities to support scheduling of interviews, reducing the amount of time spent by recruiters on the task.
HR Experience: For HR professionals Oracle has improved its workforce planning capabilities. It has introduce new filtering to enable faster workforce planning matching demand with skills. Administrators are also able to configure the employee experience using the HCM design studio. This enables personalisation of the experience for each employee based on their business unit, legal employer, or role
Chris Leone, senior vice president of development, Oracle HCM Cloud commented: "Oracle's commitment to continued innovation allows organizations to make work more human for the entire employee ecosystem. With the Oracle digital assistant, our customers can create a competitive advantage by delivering a seamless, conversational user experience that we know employees want."
DataFox enhances predictive analytics
Oracle has also completed some integration for one of its most recent acquisitions, DataFox. DataFox provides predictive intelligence to assist sales teams to identify and target customers. That intelligence is now extended into Oracle Enterprise Resource Planning (ERP) Cloud, Oracle CX Cloud and Oracle Marketing Cloud. It now allows organisations to better understand behaviours during the pieline phase, improve prospect targeting with CX Cloud and track supplier risk through the ERP integration.
Clive Swan, senior vice president of Applications Development, Oracle commented "Stagnant data sitting unchanged in sales and marketing systems and low-quality public data sources threaten ROI and reduce the effectiveness of AI deployments. DataFox is a key element in Oracle's AI strategy and will help customers gain more value from the AI embedded in Oracle Cloud Applications. We plan to include more integrations across the entire suite of cloud applications to further enhance AI capabilities across finance, human resources and supply chain."
This rapid deployment of the DataFox technology across the Oracle software stack is welcomed and Oracle has delivered the benefits of its new acquisition quickly.
CX and Marketing Cloud improvements
The CX and Marketing Cloud software has also had a major update. Oracle highlighted three enhancements to its CX cloud software:
New AI Sales Planning Tools: By analysing actual sales data CX Cloud now models and predicts future buying trends. This enhances the current Sales Planning solution and helps to improve sales performance.
Improvements to UX: Oracle has improved the user experience with an adaptive search capability. Powered by augmented intelligence this means that the system can help to find linked data such as the account for an old contact with minimal clicks.
Smarter Sales Assistant: Oracle has also improved its automated sales assistant. It is now able to communicate using both voice and SMS channels as well as messaging. It helps support the sales rep with support for meeting management, opportunities and quotes.
Oracle also announced a series of updates to its Oracle Marketing Cloud suite. This include improvements across several products including the previously highlighted DataFox. Other updates were for:
Oracle Eloqua: It has embedded the behavioural analytics and orchestration capabilities of Oracle Infinity into Oracle Eloqua. Integration with Oracle Data Cloud and Oracle DataFox brings improvements for companies adopting Account Based Marketing. Also new is the augmented intelligence driven by AI and machine learning to promote best practices for marketers.
Oracle Responsys: Improvements to segmentation and targeting. Responsys is now integrated with Oracle Maximiser. With the Responsys Application Development Framework companies can easily extend existing capabilities with third party apps that are now easier to develop.
Oracle Infinity. A new Oracle Infinity Action Center enables marketers to view behavioural patterns and initiate actions on them. This enables them to deliver highly personalised communications to targets.
Supply Chain not forgotten
Oracle also launched the Oracle Service Logistics Cloud. This connects customer experience, field service, and supply chain operations in a single solution. The new solution combines both Oracle Customer Experience (CX) Cloud and Oracle Supply Chain Management (SCM) Cloud. Whether it is therefore a separate product or merely a refocusing and marketing of two existing products is unclear. While the two solutions integrate together there is no indication that combined they deliver an enhanced solution greater than the sum of its parts. Nor is there an indication of a bundled price.
Oracle also added several new features to Oracle SCM cloud. These include:
Project-Driven Supply Chain: This new capability facilitates accurate and timely billing upon fulfilment by integrating and automating the tracking of project attributes and related costs from a sales order.
Supply Chain Collaboration: This new vendor-managed inventory assists with replenishment and ensures clear, accurate, and efficient engagement by allowing users to securely share on-hand quantities with selected suppliers.
Oracle shows open approach with collaboration
Oracle also announced integrations with two collaboration platforms, Microsoft Teams and Slack.
Microsoft and Oracle jointly announced the certification of Oracle Enterprise Session Border Controllers (E-SBCs) for direct routing in Microsoft Teams. This announcement tightens security for companies looking to use Microsoft Teams across their extended organisations. The certification will enable Managed Service Providers to have tighter security controls around the termination of trunks in multi-tenant environments.
Nikolay Muravlyannikov, principal program manager, Microsoft  commented: "Oracle's presence in Fortune 1000 companies worldwide as a leading provider of communications solutions makes them a great choice to help secure the voice network edge for Microsoft Teams. Both companies are committed to working together to offer customers a safe and robust collaboration and communications experience."
Oracle also announced an integration with Slack for the Oracle Customer Experience (CX) Cloud. It brings information from Oracle systems directly into Slack channels. Where sales teams and customer service agents use Slack to collaborate, it delivers information in their preferred communication channel. These integrations add to the support for the Oracle Digital Assistant that Slack and other collaboration platforms already has.
Java news
Oracle announced the general availability of Java SE 12 (JDK 12). This is the latest release of its Java platform. It has continued its six monthly release cycle. This release delivers eight enhancements focused on develop productivity, these include:
Full release notes are available on OpenJDK.
Alongside the GA of JDK 12 came the news that Spotify has signed a Oracle Java SE Subscription in a multi-year agreement. Georges Saab, VP of Java Platform Group at Oracle commented: "The Java SE Subscription model provides customers with the best flexibility and support from the world's leading contributors to Java SE. Spotify's decision to engage with the Java SE Subscription model is a testimony to our success engaging with the Java community and to our position as a leader providing both open source and commercially supported Java SE innovation, stability, performance and security updates for the Java Platform."
Customer announcements
Besides the Spotify announcement Oracle also made three other announcements about its latest customer wins for its cloud applications. MGM Resorts International is adopting Oracle Enterprise Resource Planning (ERP) Cloud, Oracle Enterprise Performance Management (EPM) Cloud, and Oracle Supply Chain Management (SCM) Cloud.
HomeServices of America a Berkshire Hathaway affiliate, has selected Oracle Customer Experience (CX) Cloud, Oracle Enterprise Resource Planning (ERP) Cloud and Oracle Cloud Platform to power its services to more than 44,000 Real Estate agents across the country
The City of Lubbock Utilities is to use Oracle Utilities Customer Cloud Service as it looks to modernise its business operations.
With these announcements three significant names are added to the cloud roster for Oracle.  With its recent set of results also beating analyst expectations, things may be looking up for Oracle.
A bigger ecosystem for CX
With many third party vendors present Oracle also announced the expansion of the CX ecosystem and highlighted five partners with solutions:
Finally, Oracle also announced new support services for cloud. Oracle Advanced Customer Success Services applies to all of the Oracle Cloud software solutions and includes five key services:
Business continuity assurance: Services that support improved stability and performance by helping the business plan for and manage product releases.
Compliance and governance
Consumption and adoption
Continuous improvement.
Change management facilitation: Services to support and guide customers in ensuring the right training and communications are in place for smooth widespread adoption.
This seems similar to the SuiteSuccess program offered by NetSuite with a couple of modifications. Certainly the idea of not just implementing software but assisting companies to improve how is it used during its lifecycle to the benefit of the business has a familiar ring to it.
Catherine Blackmore, group vice president of North America Customer Success at Oracle. "Cloud technology has reshaped the IT industry and customers now expect more guidance and support from cloud software vendors. We launched the new Advanced Customer Success Services to help address this growing need and to further raise the bar for customer support in the SaaS industry. We are excited to be setting a new standard for customer support and will continue to find innovative ways to help our customers succeed in the cloud so they can achieve more value, faster."
Enterprise Times: What does this mean
Oracle often has a quiet period before its quarterly results announcements. However, delivering 18 press releases in a single day means that some of the better news can get lost. There are some significant announcements in this list. The integration of DataFox, AI driven improvements to both HCM and ERP, especially the financial and access control.
The new support services is also interesting though it will only be when the first use cases come out will a level of value be determined. Oracle has been criticised for delivering empty support services around its traditional maintenance model. It will need to build trust in these new offerings that Oracle NetSuite is already gaining with SuiteSuccess.