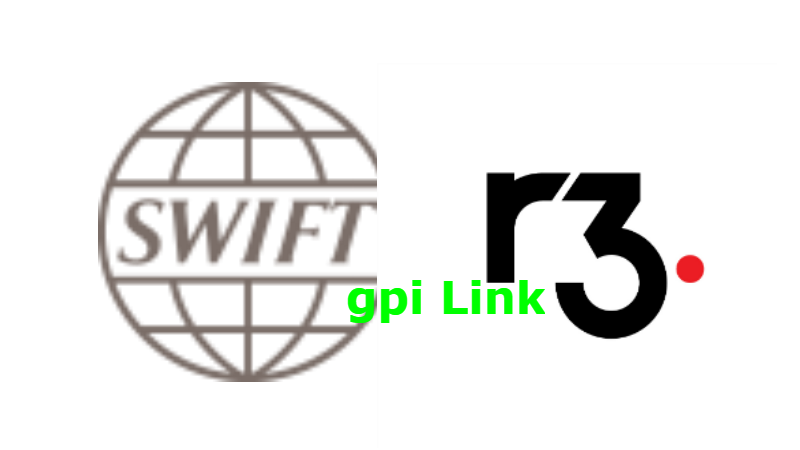 Back in January (2019) SWIFT added a proof of concept (PoC) to trial a new gateway – the 'gpi Link' – with R3's Corda. The objective is to try out interlinking of trade and e-commerce platforms with gpi – SWIFT's new standard for cross-border payments and is an extension of other SWIFT trials with blockchain technology.
As Luc Meurant, SWIFT's Chief Marketing Officer, put it: "With the gpi Link, banks will be able to provide rapid, transparent settlement services to e-commerce and trading platforms, opening up whole new ecosystems to the speed, security, ubiquity and transparency of gpi and enabling them to grow and prosper in the new digital economy. Given the adoption of the Corda platform by trade ecosystems, it was a natural choice to run this proof of concept with R3."
SWIFT's gpi
SWIFT's gpi is a messaging system based on existing messaging standards and bank payment processing systems. It aims to provide quick and cost-effective transfers between SWIFT members. After extended trials, SWIFT made gpi generally available to members in late 2018.
Through gpi SWIFT hopes to assist banks enhance their relevance within the fast-evolving international payments ecosystem – by delivering immediate value to SWIFT's members' customers. It does this because gpi improves efficiencies for bank payment operations teams. Built as a suite of cloud-based tools, SWIFT gpi enables participants to:
track payments
monitor adherence to SLAs
consult information related to gpi member bank counterparties.
According to SWIFT gpi already handles over US$300B billion in daily cross-border payments. These execute within minutes or even seconds – with >50% of SWIFT gpi payments credited to end beneficiaries within 30 minutes. (Previously SWIFT transfers were opaque and slow; end customers – enterprises – could not see what was occurring within the SWIFT messaging network: access to that was for SWIFT members – mainly banks – only.)
What does 'gpi Link' add?
This PoC wishes to address the e-commerce and trade ecosystems. These need global, fast, secure and transparent settlement, preferably using fiat currencies. 'gpi Link' enables 'off-ledger' payment settlement.  In essence, 'gpi Link' should connect multiple trade platforms to gpi members. As SWIFT describes it, this will offer "trade transactions powered by gpi" and will include:
gpi payment initiation
end-to-end payment tracking
payer authentication
credit confirmation.
The gateway between gpi and R3 will allow:
continuous monitoring and control of payment flows
the subsequent movement of goods by those trade platforms.
The first stage of the PoC will work with R3's Corda blockchain platform, Corda. By connecting the two, Corda users can obtain the benefits of gpi payments:
speed
ubiquity
certainty.
In the PoC, corporates using the R3 platform will be able to:
authorise payments from their banks via gpi Link
settle gpi payments through their bank
receive credit confirmations on the respective trade platforms via gpi Link on completion.
David E. Rutter, CEO of R3 said: "Following the recent launch of our Corda Settler, allowing for the payment of obligations raised on the Corda platform, it was a logical extension to plug into SWIFT gpi. SWIFT gpi has rapidly become the new standard to settle payments right across the world. All the blockchain applications running on Corda will thus benefit from the fast, secure and transparent settlement provided through the SWIFT gpi banks."
Enterprise Times: what does this mean
The nature of trade platforms requires links to trusted, fast and secure cross-border payments mechanisms. As yet there is still little enterprise demand to settle payments via crypto-currencies. Indeed, the opposite applies: most enterprises prefer to settle via traditional payment mechanisms, albeit wishing for greater visibility into what is happening to payments and receipts. This leads to the need for trade platforms to have fast and safe settlement in fiat currencies.
By enabling trade platform ecosystems using Corda to integrate 'gpi Link' into their trade environments, SWIFT hopes to extend its reach beyond member banks to include to a wider range of corporates and markets. Furthermore, SWIFT says it will not limit 'gpi Link' to R3's DLT-based trade environment. SWIFT has plans to support, if the Corda PoC is successful, for other DLT, non-DLT and e-commerce trade platforms. (The results of the PoC will be demonstrated – as a prototype – at Sibos in London in September 2019.)
When SWIFT and R3 announced the 'gpi Link' PoC early in 2019, Enterprise Times (ET) puzzled over the significance. In many ways ET still does – as a long term concept. Why? The underlying 'feel' remains that somewhere somebody is disintermediating somebody else. The difficulty ET has is deciding who the 'somebodies' are – SWIFT itself, the banks, the trade platforms or ???.
A recent webinar did not contribute much insight – though it is interesting in terms of the operation of the technology, the constraints and the answers offered (by SWIFT and R3) to questions raised by participants. ET's uncertainty remains. That said ET wholly subscribes to the value for end customers (enterprises) in being able to see at what stage individual payments are.