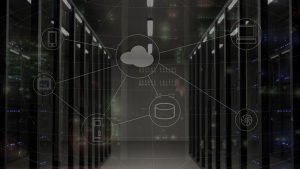 In his opening keynote from Oracle OpenWorld, Oracle Founder and Chief Technology Officer introduced what he called the second generation of cloud. The twin themes of his keynote were autonomous software and a savage disassembling of AWS database claims. The two are closely linked as Ellison looks to position Oracle as the cloud champion for business.
In what was a slightly rambling introduction, Ellison talked about the benefits of autonomy. He cited examples of how mobile phones recognise users and log them in, calling this machine vision. He also called out Tesla's plans for a fully autonomous vehicle.
The goal of autonomous systems is to eliminate error, specifically human error. Take the Tesla example. 30,000 people are killed on US highways every year. Ellison believes that autonomous vehicles will massively reduce this by taking out driver error.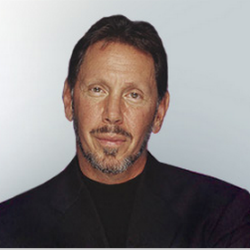 When talking about data breaches and security, Ellison said:"Clouds are complicated. Human beings make mistakes." An example of that, claimed Ellison was the Capital One breach which was caused by a simple misconfiguration. It is just one of many examples he could have used. Importantly, the issue here is solely down to the customer to check the configuration.
As Ellison pointed out, Amazon takes a reasonable position. It terms and conditions state:"You maintain full control of your content and responsibility for configuring access to AWS services." In short, AWS is making sure it cannot be blamed for customers getting it wrong.
There is only one rule for customers who want to avoid a data breach, said Ellison."Put your data in an autonomous system."
Enter the Autonomous Operating System
If the Autonomous Database stops data breaches what else can be made autonomous to improve security and remove error? The answer is the operating system. Ellison announced Oracle Autonomous Linux (OAL). This is Oracle Linux, built on the RedHat libraries but hardened and made autonomous.
According to Ellison: "It is the first autonomous OS and it is live now." He went on to say that this is the culmination of 20 years of work by Oracle. What makes it interesting is that all the claims that Oracle makes for the Autonomous Database – self healing, self configuring, secure, self patching – are part of the OAL. It will do all of these things while running without downtime.
Ellison went on to say: "You discover a security vulnerability – we fix it and you don't even know – no outage or downtime – we fix it while it is running." Being invisible to the customer is important. The problem with current patching regimes is they take time and assume that organisations know where their assets are.
As an example of the impact of OAL, Ellison cited its ability to patch the entire fleet of servers in the Oracle Cloud. He said: "We had to patch our entire cloud when Spectre meltdown bug occurred. 150 million patches in 4 hours with no downtime. Nobody else can do that."
Built on RedHat to be a better RedHat
Oracle built its Linux using the RedHat libraries. That didn't stop Ellison from taking aim at RedHat saying: "We've been in the Linux business since 1998. We have customers who prefer our Linux to RedHat."
The advantage of being built on the RedHat libraries is that Oracle can migrate customers to OAL quickly and easily. Most migrations come with the worry about compatibility. Ellison said: "We are completely compatible with RedHat. In 13 years, there has been no compatibility bug filed."
In an appeal to customers who might be looking for a change he continued saying: "Rest assured your app will run unchanged if moved from RedHat to Oracle Autonomous Linux."
How simple is that migration? Ellison said: "Point your servers to the Oracle Linux update server and you are done. One step instant migration."
In a swipe at IBM who recently paid $34 billion for RedHat Ellison said: "It is free. If you are paying IBM you can stop."
AWS roasted over its poorer database technologies
Ellison saved most of his ire for AWS. Introducing the next version of Oracle Autonomous Database (OAD) he said: "It hides complexity, is the easiest to run and lowest cost to run." In a moment of irony he pointed out that if you want more, referring to the features of the OAD, you have to be willing to pay less.
He went on to take aim at the whole of the AWS database strategy. The use of multiple databases each designed for a specific task, was a waste of time and money claimed Ellison. After all, OAD is a single consolidated database with a wider feature set and better performance than any of AWS offerings. He claimed OAD was 25x more reliable than any AWS offering and said that was a conservative estimate.
In pure numbers, Ellison said: "OAD is much faster than RedShift, 7x faster. It is faster than Aurora, 8x faster. When doing a combined transaction and analytics workload it is 100x faster than both."
All of this led to the issue of cost. There is little difference in the per hour cost between AWS and Oracle but the speed difference meant cloud customers saved substantially. He even offered to: "Sign a contract to cut your Amazon bill in half."
Why Generation 2 cloud delivers the promises of first generation cloud
One of the key drivers for cloud when it first appeared was you only paid for what you used. It is a promise that few cloud providers have ever delivered, especially in terms of software costs. This gave Ellison another rock to beat AWS with.
Ellison believes that software in the cloud should be both serverless and elastic. When you are not using them they should cost you nothing. When you do use them they should size automatically and ensure you pay the minimum. This is where AWS is failing its customers and OAD is not, according to Ellison.
He said: "Dynamo DB is serverless when not running but most people don't use it. Aurora, RDS and RedShift are not serverless or elastic. By comparison OAD is serverless, scales while running and patches while running."
The same was true when it came to sizing compute power in the cloud. He argues that AWS elastic compute cloud is not elastic because it is based on standard instances. You have to move from one size to another. For example 4 cores to 12 cores. You cannot just scale to 5 or 7 cores. The same is true in terms of memory as the ratio of memory to cores in AWS are fixed. The result is that you pay more than you need.
Oracle Cloud Infrastructure (OCI) is fully elastic. You can add cores and memory as you want. There are no predefined sizes that you have to migrate to. That means it is delivers, according to Ellison: "true flexibility and elasticity."
Ellison pledged the same deal for storage which will also please many customers.
Oracle Cloud to overhaul AWS in global instances
Ellison finished by saying: "Oracle Cloud has 40,000 customers today and 16 hyper-scale regions. All Oracle regions run all our services." He likened that to AWS who, he claimed, limits where its services run.
The closing shot at AWS was: "Next year OCI will have 36 regions vs 25 for AWS. We will have more regions in the next year than AWS. We expect to add at least 1,000 new OAD customers this quarter alone. It is accelerating."
Enterprise Times: What does this mean
This was an Ellison back to his bombastic best. He roasted AWS slamming it at every turn. It's been a while since Ellison was this punchy in a keynote and it will be interesting to see what this means over the next few months.
His claims over better performance against AWS and RedHat will need to be evidenced in terms of increased sales. That will take time to come through. More importantly, however, his claims of a wholly secure autonomous operating systems/database combination will need to be tested. Ellison made it clear that autonomous meant there was no part for the customer to play in screwing up security.
There are two proof points here. The first is that we won't see any breaches, at all, of either. The second, and perhaps the most interesting, is what happens if we do. Taking Ellison's rhetoric at face value, it should mean that any OAD breach will see Oracle pick up all the costs and indemnify customers against a breach. Unsurprisingly, such a statement is not to be found anywhere on the Oracle website. If Ellison is so absolutely convinced of the reality of autonomous then he should have the Oracle legal team make that promise of indemnification to customers.
As to the claims of performance. Oracle, like the majority of other enterprise software vendors, does not allow or encourage testing or the publication of any comparisons. The only way to know for sure how realistic his damning statements on AWS performance vs AOD are would be for both companies to agree to independent testing. Don't hold your breath.