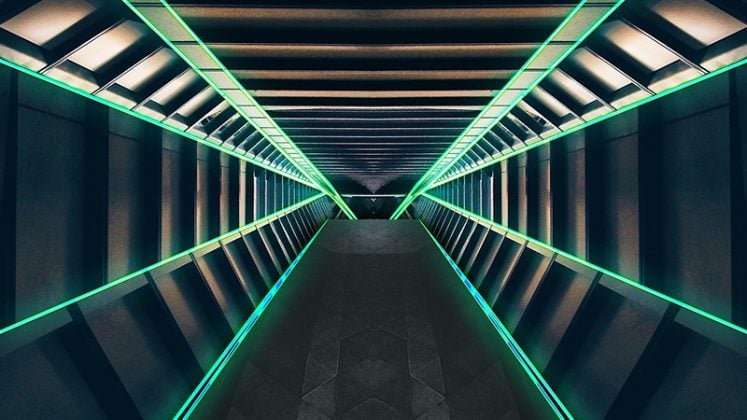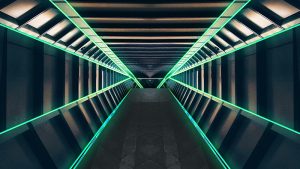 Europe has established itself as a leader in the global gaming market. The global market is expected to generate $152bn of revenues in 2019, larger than the film ($140bn) or television ($50bn) industries, and is predicted to grow to $196 billion by 2022.
What is driving this growth is disruption from digital distribution, gaming as a service (GaaS) and the data-driven ability of companies to try out new games and formats at lower cost online. Recent investment in next-generation consoles, streaming, subscription, eSports and VR/AR means mid-size European video gaming companies are offering an attractive package of innovation and growth. This makes them increasingly interesting investment opportunities – throwing down a challenge to their US and global counterparts.
Supportive market backdrop
Key to the success of the global and European gaming markets are a series of innovations and new services. Recent examples include Google's Stadia streaming service and Apple's Arcade subscription service for premium mobile games. Earlier this year, Sony released details about its next-generation console. It also announced it would collaborate with Microsoft to develop a future cloud streaming solution.
This year streaming has seen huge investment. Microsoft has confirmed the release date of its next-generation console, Project Scarlett and released details of its streaming service, Project xCloud. Bethesda, the US publisher responsible for hits including 'The Elder Scrolls' and the 'Fallout' series, announced software which improves streaming performance and reduces latency. Ubisoft, responsible for the 'Assassin's Creed' and 'Far Cry' series, also announced its own streaming platform, uPlay.
As well as increasing commercial investment, the growth of the European games market has been supported by widely distributed regional funding. The UK, France, Spain, Denmark, Belgium and other European countries, provide state aid schemes, grants, loans and tax breaks. These have helped the quoted value of the European games sector grow by roughly 50% per annum, on average, for the last five plus years.
Wide variation in video gaming sectors across Europe
Europe is often considered at a broad regional basis. There are many specialisations and domestic factors that shape each country's particular approach to gaming.
The UK market, for example, is biased towards PC/console gaming, based around game development and self-publishing. Public market mobile and multiplayer online gaming exposure is limited. In France, Ubisoft, the French video game publisher, lacks the scale of its two main competitors EA and Activision Blizzard. Despite this, it is still a lodestone for the French games ecosystem. Smaller French publishers, such as BigBen and Focus Digital, have used the digital transition to expand their offering in spite of more limited financial resources.
The Nordics have benefited from their populations' early embrace of new technologies. It is the region where the old giants of the mobile phone industry Nokia and Ericsson were born. The region has managed to deliver globally successful games such as Angry Birds, Clash of the Clans and Eve Online. This has helped these countries develop a diverse ecosystem covering mobile, PC and console game development.
In Eastern Europe, countries led by Poland are benefiting from strong regional economic growth to exploit their resources of technology and development skills. It means that the region games markets are some of the fastest growing globally.
Germany is a market leader in browser-based PC games but the rise of mobile and casual gaming has led to a decline in this market in which they dominate. Against this background, there is a distinct lack of game developers in the German-speaking DACH region (Germany, Austria, Switzerland), despite Germany being the fifth largest games market in the world.
Likely sector winners have clearly defined characteristics
Certain common characteristics are likely to divide winners and losers in the sector. Companies with a legacy 'hit-driven' model, exposed to a single IP or narrow portfolio; mid-market publishers/distributors; work for hire developers taking on low-quality projects; and companies with inadequate financial resources all appear to be risky propositions, particularly in the fast-changing games landscape that we see today.
On the other hand, digitally-focused companies, centred around a community, particularly those with a strong intellectual property (IP) portfolio represent a far more balanced investment proposition. Companies with strong IP, greater levels of digitization and the scale and financial resources to exploit that IP are likely to thrive in the current environment, with ever-increasing numbers of channels to market.
Bid for sector leadership well underway
The diversity of Europe's games market has helped make it a key player in the global gaming sector. Its frictionless borders enable a free exchange of people and ideas, furthered by the rapid adoption of new technologies. Given its well-educated and diverse population, a rich resource of technical and creative skills, underpinned by continuing investment and government support, Europe's influence is only likely to grow stronger. Its bid for the leadership of the sector is well underway.
---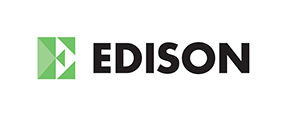 Edison Group is one of world's leading investment research companies, working out of London, New York and Sydney in the main capital markets and conducting research on nearly 500 companies. Subscribers to their multi-sector research include blue chip corporations such as Manchester United, Serco, Airbus, John Lang and Britvic, and they have had partnerships with Deutsche Boerse, the Tel Aviv Stock Exchange and the New Zealand stock exchange.