Enterprise Times sat down with Kevin Roberts, Product Evangelist at Kimble Applications. Roberts joined Kimble recently having spent several years at a competitor. The discussion first covers whether companies should buy or build software, especially if they are using the Salesforce platform. He argues that the buying from a vendor approach has many advantages. It enables companies to leverage the wider domain knowledge that companies have. Vendors, such as Kimble, have developed best practices through multiple installations and a depth of experience that a single company rarely has. He commented: "You are getting more than just an application. You are getting domain expertise in an industry and you are getting the best practise that those applications bring."
Where companies often get it wrong is that they look at their capabilities and processes today. However, building something that is right for today will not be a great solution in the future. Within a single company it is unlikely that you would know every capability needed for the future.
How to choose the right vendor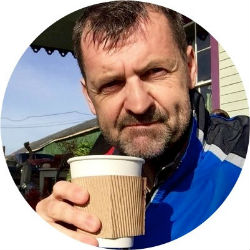 Roberts then talks about how to choose the right vendor. At a platform level, does the solution fit within a wider platform architecture that an enterprise has.  He argues that just by using modules in a wider ERP solution for PSA will not have the deep functionality that companies like Kimble can offer. He has been impressed by Kimble, the breadth and depth of functionality demonstrate they understand how to run a PS business.
He talks about a ripple effect such as, the assignment of a specific consultant on a project has implications on other aspects of the organisation, such as future profit levels. A single solution will surface that without the need to run reports or integrations. He also highlights the importance of having a solution that understands the requirements of the consultants at the coal face.
He also talks about how professional services firms can leverage Salesforce Communities to extend the solution to clients of those firms. It is an advantage of the Salesforce platform that can offer client visibility to the PSA. Kimble has built an enhanced security model on top of the Salesforce platform.
Roberts says how customers should test the scalability when choosing a PSA. He believes that Kimble has differentiated itself with a test bed that effectively tests the solution for 20,000 users, and can demonstrate it. Another important point is around integrations to other solutions such as Sage Intacct or Workday. Companies rarely just have Salesforce in their software architecture and companies want to know that their PSA will slot neatly into their other applications.
To hear more of what Roberts had to say listen to the podcast.
Where can I get it?
obtain it, for Android devices from play.google.com/music/podcasts
use the Enterprise Times page on Stitcher
use the Enterprise Times page on Podchaser
listen to the Enterprise Times channel on Soundcloud
listen to the podcast (below) or download the podcast to your local device and then listen there