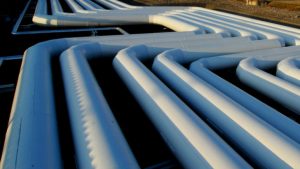 Pipedrive has announced a set of new features for its CRM solution and also introduced a fourth pricing plan for large enterprise customers. It has also renamed its old plans. The pricing plans are now Essential (£12.50 pupm, was Silver), Advanced (£24.90 pupm, was Gold), Professional (£49.90 pupm, was Platinum) and Enterprise (99.00 pupm. The prices listed only apply if Pipedrive is billed annually. The Enterprise plan has the same solution functionality as Professional but adds some service and support features that larger customers will expect.
The Enterprise service includes:
An Implementation Manager and Account Manager
Set-up and onboarding assistance
Assistance for individual users
Support for pipeline customization and advanced security and user permissions
Ongoing technical support via phone.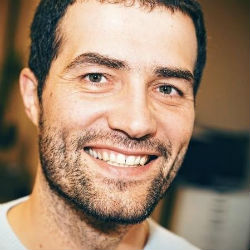 Timo Rein, CEO of Pipedrive commented: "At Pipedrive, we believe the primary purpose of a CRM for sales is to enable salespeople to be more effective at engaging with customers throughout the sales process to move deals closer to completion. There is a famous quote: 'Nothing happens until someone sells something.'
"Without prospecting, lead generation, follow-up, and closing sales, a sales manager has nothing to manage and nothing to report. So, first and foremost, we design every Pipedrive plan from the salesperson's point of view to ensure the success of individual salespeople. This mission drives every new capability we add to our product."
Introducing AI Sales Assistant for all
All four plans from Pipedrive gives users access to an AI Sales Assistant solution. This feature analyses deals and provides insights and recommendations to users. Pipedrive equates it to having a personal sales mentor. Initially available in English only, Pipedrive is working towards delivering it in other languages. It delivers three sets of insights:
Performance based tip: It will identify which sales opportunities that carry the largest benefit, IE the highest value. It also identifies ways for the sales executive to improve performance. There are little details available currently and it is not clear how configurable it is within each organisation.
All notifications: The new AI feed also includes information about any alerts and notifications that the user should be aware of. This means that all information is in a single location and less likely to be missed by the user.
Progress updates: It also delivers progress updates towards goals such as sales targets, comparing results with previous week or period. Pipedrive also claims that it also gives advice on why deals may have been lost.
Five new features
Pipedrive also unveiled five new features with this update. These are only available in the Professional and Enterprise editions though.
Call Tracking enables users to make phone calls from within the CRM solution. It appears similar in nature to the recently announced Salesforce Essentials Lightning Call Dialer. However, Pipedrive includes a monthly call credit within these plans. It does not indicate what the cost of making calls beyond the allocated minutes are though. The system also tracks and records details of the call against the CRM contact. Additionally, there is the ability to record calls, if required, again no pricing for this was provided.
Sales Insights and Reports allows users to create customised dashboards to compare metrics on products, team members and sales goals. They can include information about new deals added, average age of deals and number of open deals.
Sales Insights App appears to be a mobile app that delivers reports to users at anytime and anywhere. More detailed information was not readily available.
The new Security Dashboard allows administrators to control access to different aspects of the Pipedrive system. It also provides information and recommendations about security. Pipedrive is already a SOC 2 certified service provider and the new dashboard assists users with additional tips on security.
The new Group Email feature enables users to create distribution lists and send emails to multiple recipients at once.
The pricing plans are available now. The new features will become available during the rest of 2019. No release date was indicated for any of them.
Enterprise Times: What does this mean
The introduction of a phone dialler with inclusive minutes will challenge the pricing offered by Salesforce on its Essentials product. The new plans, notably Enterprise, indicate that Pipedrive is now attracting larger organisations. These expect better and more personalised support for their Sales teams and CRM system. This moves Pipedrive upmarket and it will need to remember the smaller companies that have helped it grow.
Most of the new features are only available at Professional and above. This means that users on the lesser plans have not benefited much from the change and will need to consider what they are missing out on. What is positive, is the inclusion of the embedded AI assistant at all levels. As this matures it will provide a valuable tool for all Pipedrive users.
Ben Dickie, Director, Research and Advisory, Customer Experience Management at Info-Tech Research Group commented: "In our view, the improvements Pipedrive announced today to the platform will further strengthen their value proposition for sales-centric firms. Artificial intelligence has been a major area of investment in the customer experience space.
"Pipedrive's new AI-powered recommendations for sales staff will help them close deals by moving from 'gut feel' to data-backed account insights. Expanding the platform's customisation and data visualisation capabilities will also help broaden the platform's appeal to large enterprises, helping them scale their client base upmarket."