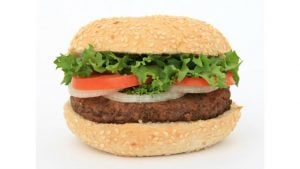 Herfy Food Services Co, one of the largest and fastest growing food services businesses in the Middle East, has selected Ramco for its HR and Payroll solution. Founded more than 38 years ago Herfy owns more than 380 restaurants, bakeries and meat-processing businesses. In recent years it has expanded beyond the Kingdom of Saudi Arabia to Qatar, Kuwait and Bangladesh. It has intentions to expand to other countries.
Herfy implemented SAP ERP as its back office solution for finance and operations. It needed to find a payroll and HR solution that was localised and could support its needs. It turned to Ramco for its Global Payroll & HR solutions. This would also enable it to roll out mobile and chat services to its staff.
Mobile technology is important to Herfy. In 2017 it rolled out iOS apps using the SAP Cloud Platform SDK for iOS and mobile services on the SAP Cloud platform. Herfy's put a mobile platform in place to deliver apps. Those Apps were for both for customers to place orders and to help drivers to deliver them.
Saleh Al Fadhel, CFO, Herfy, commented: "At Herfy, we have always strived to develop world-class products, and play a vital role in the development of the Saudi food industry. Having adopted innovative techniques in the growing fast food industry, we also wanted to stay ahead and keep our employees updated with the latest enterprise technologies. Ramco Global Payroll & HR solution will not only enable our employees streamline their end-to-end HR needs, but also keep them ahead with innovative features like mobility and chatbots."
Mobile and SAP integration key
With more than 6,000 employees it is now hoping to roll out a mobile experience to even more employees. The Ramco solution will also integrate to its core ERP solution as part of the project. This will enable the transfer of payroll data to the finance solution, eliminating the risk of error. That integration will utilise Ramco IRIS, its framework for delivering integration to legacy ERP and other solutions.
Al Fadhel commented: "Being the biggest and most successful fast food brand in the Kingdom, it was indeed crucial for us to seamlessly manage employee information, on a real-time basis. Ramco's HR & Payroll System offered us efficient functionality that would not just automate the manual HR and payroll tasks, but also ensure the seamless flow of information across the organization. With Ramco on board, we are confident to simplify our employee related processes."
Enterprise Times: What does this mean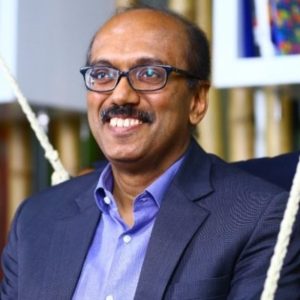 This is a significant win for Ramco and demonstrates that its ability to provide localised payroll. Herfy might have considered extending their SAP footprint. Instead it has chosen to go with a solution that has better regional support for payroll in the region.
Virender Agarwal, CEO, Ramco Systems, commented: "Ramco continues to win the trust of futuristic organizations looking for systems that keeps them ahead in this fast-changing technology world. Our thrust and focus on bringing Artificial Intelligence, Machine Learning, Voice, Chatbots and more continue to help us stay ahead of the others. We are delighted to have been chosen by Saudi's largest and most integrated food service company, and propel them in their exponential growth."