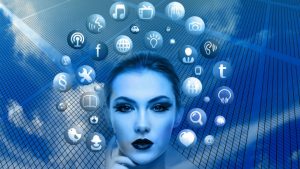 Salesforce has announced improvements to Salesforce Essentials, its CRM solution for small businesses. It has added the ability for organisations to add new conversation channels for their customer interaction. Research by Salesforce revealed that 58% of SMB leaders say that meeting customer experience expectations is a challenge for growth over the next two years. It also highlighted the importance of Social Media marketing. 49% of growing SMBs stated that Social media marketing is a top technology to attract new customers.
More channels
Addressing these challenges, it is important to integrate CRM to all channels that customers expect to use today. Salesforce has therefore added multiple channels that they can use in three broad categories
Social Media: Salesforce Essentials adds Facebook Messenger to the existing support of Twitter and Facebook within the Essentials. Customers starting conversations on Messenger will find the conversation routed to the right person to deal with the enquiry from within the CRM. There is also an alert for Instagram and YouTube. Users get alerts when comments are left on a post. This allows them to respond in a timely fashion and start an interaction
Website Chat: Companies can now add a widget to their website that enables a chat conversation from within Salesforce. Users are able to maintain multiple chat windows and are able to view previous interactions.
Phone conversations: Salesforce has added Lightning Dialer for Essentials. This enables SMBs to make calls from within Salesforce Essentials. This is an out-of-the-box call centre solution built into Salesforce Essentials. It supports screen pop up for users and allows them to dial customers quickly from the CRM record. It will also log calls. What is unclear is the pricing for this solution. ET asked for clarification from Salesforce. They responded: "Lightning Dialer for Essentials (phone) is generally available today in the U.S. and Canada, and customers can purchase minutes at packages that start at $2 per 100 minutes."
Offering Lightning Dialer free has implications
Lightning Dialer for essentials appears to be free, except for the calls people make. That rate is quite expensive for phone calls. Salesforce Essentials users will have to decide whether making calls at these rates when they almost certainly have alternate and cheaper solutions available is a big question. Salesforce might have teamed up with Skype or another vendor that offers low call packages that SMBs are already using and paying for.
Lightning Dialer for Salesforce CRM is priced at $25 pupm for outbound calling, $5 pupm for inbound and $15 for each 1000 minutes of calls. This seems expensive. Will Salesforce decide to include this as standard in future for its main CRM solution as well? If not the jump from Salesforce Essentials to Salesforce CRM just got higher.
Essentials and Simple
One of the questions that Salesforce often faces is about the complexity of the Salesforce  CRM solution. That is a problem that Paul Pedrazzi, SVP of Product for Small and Medium Business (SMB) at Salesforce aims to change with Salesforce Eseentials. In a blog supporting the announcement he declares: "These features are now easy to set up with a few clicks and are included with Salesforce Essentials at no additional cost."
Facebook Messenger and chat are generally available today. Every Salesforce Essentials organization includes 1 license of Facebook Messenger and chat. However, additional licenses are available at $15 per user, per month. For SMB with several users this will quickly add to the cost.
Salesforce Essentials comes with its own trailhead and some walkthroughs that help users set up new features quickly. Essential coaches are available during the free 15 day trial. One to one Support is available free during the first paid 90 days of use. Pedrazzi also reveales that there is a free hands-on workshops to help users get started.
With the addition of these channels Salesforce is making its essentials solution more attractive to SMBs.
Marie Rosecrans, SVP, Salesforce Essentials and SMB commented: "We all expect real-time instantaneous communication today—whether it's with our family, friends or favorite brands. Now Salesforce Essentials is giving small businesses the tools needed to manage customer communications across all those channels in one centralized spot."
Enterprise Times: What does this mean
Salesforce Essentials targets small businesses that Salesforce has struggled to attract in an increasingly competitive market. Companies like Zoho, ZenDesk, Pipedrive and Workbooks are a capturing greater share of the market. This announcement sees Salesforce leverage its development muscles. They are bringing into the solution something that others would need to spend considerable time to develop.
The big question is whether these additional channels are a value add any longer or a feature that is expected in the modern CRM as standard. Other companies have announced similar new omnichannel engagements. Zoho unveiled a new omni channel marketing platform. Zendesk added Ada to deliver customer support chat bots. Pega, though this was for larger enterprises added new digital messaging capabilities following its acquisition and integration of In The Chat.