Workbooks is a UK based company that has developed a CRM solution with a difference, according to John Cheney, CEO Workbooks. The solution does more than a traditional CRM. Cheney was talking to Enterprise Times just after the company announced raising £1.5 million in funding and the strengthening its management team.
It had also just hired Alex Bradley as customer success manager, bringing the number of employees to 60. Most of those are based in the UK, but four are helping to launch the product in the US.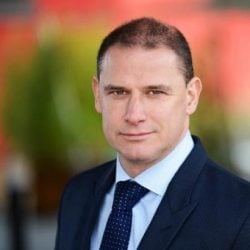 Cheney says Workbooks CRM is targeted at mid-market companies "that have a level of complexity but don't want to pay for a big vendor." A statement aimed squarely at Microsoft and Salesforce. The solution not only includes the traditional CRM functionality but also purchase invoicing, sales order processing and CPQ. It also has integrations with several ERP solutions including Epicor and Sage 200 using Scribe.
Workbooks has around 500 paying customers and about 1,000 using the free solution. They are from a wide range of industries, the largest minority being media and publishing, which make up 15% according to Cheney. Other verticals include B2B manufacturing, retail, IT resellers, software vendors and professional services such as accountants and actuaries.
Most customers are based in the UK, but there are about 10% in the US with a few others around the world. Cheney expects the number of customers in the US to grow as they have only just launched there.
Cloud first more than just a CRM
Workbooks is multi-tenant and evergreen, customers are always using the latest and only version of the software. It is hosted in Equinix data centres, currently in the UK but Cheney will consider expansion to the US and other regions as demand grows. Unusually Workbooks deploys and supports its own fault tolerant systems. This is because of the experience that the team has had in building such systems, not just at Workbooks but in previous roles. There is no intention to migrate to a larger cloud infrastructure and Cheney does not believe that they will change their stance anytime soon.
ET asked Cheney about the strategy for Workbooks. The short answer Cheney gave was "capability to mid-market clients." He believes that clients want more integration and more streamlined business applications. Workbooks is already connected to a marketing automation solution, a natural evolution for CRM.
The company is doing well. It has grown by 24% in annual revenue and reached £3.3 million in revenue with £3.7 million in bookings. In terms of competitors, Cheney sees Zendesk and Pipedrive most of the time, Zoho less frequently.
Faster implementation is a competitive advantage
Cheney is also proud of being placed top for customer satisfaction in the latest G2 listing of  Midmarket CRM. It is where he believes Workbooks delivers a competitive advantage.
That differentiation starts right from the start of the implementation project. It has a process it calls Jumpstart that includes a workshop before the onboarding stage. This helps the customer define their requirements for any tender. It is co-funded and includes a free day of implementation should the customer go ahead with Workbooks. Further discounts during the implementation are given, depending upon the size and scope of the project. It is an approach that Cheney believes will help the company grow in 2019.
The approach only works for mid-sized companies and Cheney admitted that SME's looking at the solution are normally helped by a number of SI's that have a partnership with Workbooks. It is an approach that isn't scalable quickly though and it may limit their expansion in the US. Growing a channel ecosystem might help and allow them to win smaller customers without Jumpstart.
Growing in 2019
For 2019 Cheney has targeted 30% organic growth and 1.5 million net new subscription revenue. He also sees headcount increasing by around 20%, again mainly in the UK. That may change if the US takes off though.
Further geographic expansion in the short term is unlikely according to Cheney. The product is already localised for France, Germany and Spain. However, Cheney has no plans for the next 12 months to launch in another country. That may wait for the next round of funding, probably near the end of  2019.
Enterprise Times: What does this mean
Workbooks is one of a small group of solutions architected for the cloud that has the potential to do well. Its challenge will be to grow quickly enough against its competition and retain its identity. Cheney believes that it replaces Salesforce and Microsoft Dynamics. Both of them are too expensive in their own way.
Workbooks is a vendor to watch. If it can grow in the US and attract wider interest it could experience explosive growth and Cheney might need to consider bringing the funding round forward to support it.