SAP has announced project "Embrace". A collaboration programme with Microsoft Azure, Amazon Web Services (AWS), Google Cloud as well as global strategic service partners (GSSPs).
The company says "Embrace" puts the customer's move to SAP S/4HANA in the cloud in the language and context of their primary industry. It recommends the platform, software, services and infrastructure from SAP as well as their preferred hyperscaler and service partner.
What customers want?
SAP spent time with customers and analysts examining the process and several common themes began to emerge:
Customers no longer wanted to own and operate data centres.
Enterprises were moving to the cloud at a record and accelerating pace.
Customers were finding it difficult to navigate their journey. Those that managed it, achieved lower business results than expected from the move to the cloud.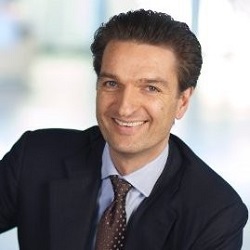 According to Stefan Hoechbauer, Global President of Digital Core and Global Customer Organisation at SAP. "We launched this initiative to help our customers accelerate their journey to an intelligent enterprise by leveraging the power of the cloud."
Hoechbauer added, "When we asked our customers why they were migrating to the cloud and shuttering their data centres in favour of a hyperscaler. They said they were hoping to achieve the following business outcomes: cost reductions, improved system performance, and access to innovation."
Meeting business outcomes
The move to SAP S/4HANA in the cloud is planned to come in the form of market-approved journeys, reference architectures and access to the underpinning technology services. Such services are required to help customers achieve the best business outcomes. By partnering with hyperscalers and GSSPs to deliver this programme, SAP aims to provide its customers a single blueprint to support their transition and journey toward an intelligent enterprise.
"Our customers are very clear about the business outcomes they expect to achieve when migrating to the cloud. This includes operational excellence and innovation," said Jennifer Morgan, president of Cloud Business Group. "Working together with hyperscalers and GSSPs, we're in a unique position to shape our customers' journeys to becoming intelligent enterprises."
Planned customer benefits include shorter negotiations, streamlined teaming and faster, risk-managed implementations.
What Embrace means?
"Embrace" aims to include the following components:
Solution: A set of foundational services running on SAP Cloud Platform. The solution enables integration, orchestration and extension of SAP systems and third-party applications running in the cloud or on premise.
Reference architecture: A jointly developed technical blueprint that incorporates the required SAP and hyperscaler components to run the customer's applications.
Market-approved journeys: A jointly created and market-approved road map to SAP S/4HANA by industry – created with hyperscalers and global strategic service partners.
New SAP MaxAttention services and SAP ActiveAttention services: A newly launched set of services designed to support customers running a cloud or hybrid infrastructure on a hyperscaler.
SAP found that as businesses strive to reach their goals, they encountered many challenges including:
Widely differing opinions from the systems integrators, hyperscalers, and SAP on how and what to transition to the cloud
No mutually agreed blueprint for their journey or a supported reference architecture
Ability to safeguard success across their landscapes
Once SAP gained an understanding of the desired business outcomes and the challenges, they brought together the hyperscalers and global strategic service partners to develop project "Embrace."
Enterprise Times: What this means for businesses?
SAP's current offering of on-premise, cloud, and hybrid scenarios is still quite unique. While it's undebatable that the future is in the cloud, customers are at different points in their journey. Furthermore, they want to choose their own pace.
Each individual business has its own peculiar challenges and likely to have a range of business outcomes. Getting all the right partners in the room, to workshop, document and produce technical blueprints will be vital to the successful leveraging of cloud technology.
SAP's announcement of "Embrace" is just another sensible foundation stone to ensuring more risk managed cloud implementations.