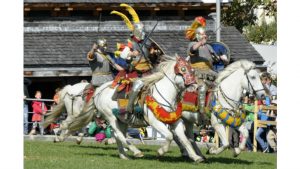 IFS recorded another outstanding quarter of growth in Q1 2019. It increased net revenue by 29% to $154 million, boosted by a 67% growth in license revenue from net new customers. Its adjusted EBITDO also grew by 65% in constant currenct hitting SKr 259 million, compared to SKr 153 million for Q1 2018.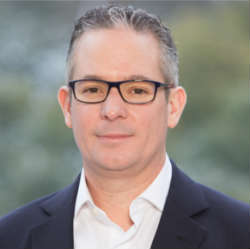 Darren Roos, CEO IFS commented: "Our customer obsession continues to drive our financial results as we once more massively outpace the market, and our numbers speak for themselves. As the fastest growing ERP company of scale, we are well positioned to capture a much bigger piece of the market in 2019 and beyond. The legacy ERP vendors are extorting their customers and, as we see clearly in our numbers, these very customers are choosing a partner who knows that being customer-centric is so much more than a slogan. Customers no longer accept the annual audits, the made-up compliance tricks, or the upgrade ultimatums, which have become the new normal. Quite simply, customers are realizing IFS is a better alternative."
Bold assumption from Roos
Strong words from Roos as he looks to accelerate the growth and take advantage of the global footprint that IFS already has. It is seeing the benefits of its partnership with Microsoft that enables it to offer its cloud solutions from 54 Azure Regions across the globe. Though it isn't clear whether IFS currently have instances within all of these, it has the capability of doing so should its customers desire it. Customers are increasingly looking to adopting cloud. In the last quarter IFS sold more cloud solutions than on-premises.
This would be expected from its Field Service solution that recently became its first evergreen offering. However, manufacturing is also seeing an increase of cloud deployments. Though IFS did not call out the actual numbers for each of its offerings. It is likely, for example, that it's A&D MRO solution is primarily sold on premise.
Claiming fastest growing ERP of scale is also a bold statement. It is one that Oracle NetSuite might argue with and Acumatica often claims. Which companies Roos is comparing against is omitted though. He may also need to look over his shoulder with Epicor returning to growth under the leadership of Steve Murphy.
Other financial highlights
Other Financial highlights from the announcement include:
License revenue amounted to SKr 295 million (Q1 '18: SKr 177 million), an increase of 67 percent (57 percent in constant currency).
Maintenance revenue was SKr 448 million (Q1 '18: SKr 382 million), an improvement of 17 percent (11 percent in constant currency).
Consulting revenue amounted to SKr 512 million (Q1 '18: SKr 411 million), an increase of 25 percent (18 percent in constant currency).
These are strong indications that things are going well at the EQT backed Swedish company. It follows a bullish 2018 results announcement. While it remains private though, little further details are provided. There is no indication on costs and what has helped to fuel the growth. Nor are any specific regions or verticals called out in the press release or financial highlights.
Enterprise Times: What does this mean
There is no doubt that these are impressive results. With further statements about "strong" pipelines and industry analysts recognition, there is further optimism for growth. Without details, the pipeline is expected but difficult to assess. All ERP vendors are seeing increased pipeline at the moment. This is becaue there is an increase in companies looking to replace their ERP solutions. However, converting that pipeline to deals is the first step. Actually turning them into happy customers another.
In 2018 IFS announced several new customer announcements and implementations, but the cadence of that seems to have slowed. The figures would indicate that perhaps customers are more reluctant to announce their ERP implementations. It may just be the fact that the changes in the leadership have disrupted that flow. If IFS can continue the momentum for another few quarters it would indicate that its market share is rising. It has a significant advantage over many of the native cloud ERP providers. It has a presence in many locations across the globe. This helps it delivers localisations leveraging local knowledge that it has had for years. Additionally,it already has relationships and a brand presence in those countries already. That should help it win even more deals as a rapidly maturing cloud ERP vendor.