IFS has announced its Q3 2018 results with a continued momentum in cloud and SaaS. IFS has the challenge of all legacy vendors as it transitions its revenues from on-premise implementations to cloud. The company seems to be bucking the trend of most legacy vendors with both legacy and cloud revenues performing strongly. Net revenues increase 28% for the quarter to SKr 1.296 billion ( approx. 144 million USD).
Revenues were up across the board with other details as follows:
License revenue amounted to SKr 268 million (Q3 '17: SKr 176 million), an increase of 52 percent (43 percent in constant currency).
Maintenance revenue was SKr 419 million (Q3 '17: SKr 349 million), an improvement of 12 percent in constant currency.
Consulting revenue amounted to SKr 468 million (Q3 '17: SKr 401 million), an increase of 9 percent in constant currency.
Cloud and SaaS revenue was SKr 136 million (Q3 '17: SKr 17 million), a sixfold improvement in constant currency.
Other revenue amounted to SKr 6 million (Q3 '17: SKr 3 million), an increase of 62 percent in constant currency.
Without a full set of accounts it is harder to identify the overall performance of the company. Much of the revenue increase especially cloud over the last year may have been due to acquisitions. In October 2017 it acquired WorkWave LLC, a SaaS vendor that had revenues of $36.5 million in 2016 (SKr328 million). There is also no breakdown for the different business units, notably A&D and the newly set up FSM.
Year to date the story is just as strong. Total year to date revenues are SKr 3,713 million, up 23 percent. This will be a significant growth year for IFS, fuelled by acquisitions but not wholly so. It continues to perform well and is respected by its competitors.
Forging for growth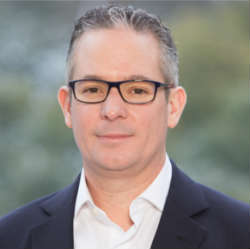 In a blog that accompanied the results, Darren Roos, CEO, IFS also gave an update on the company. He highlighted the changes that he has initiated since his appointment in April. These include a new Chief Customer Officer, Michael Ouiussi and a Chief Product Officer, Christian Pedersen. He is also welcoming Jane Keith as Global Head of People and Culture (previously HPE and SAP) and Milena Roveda as the new Chief Finance Officer.
It was surprising that Roos left out one of the most important changes in the leadership team. That of Marne Martin as President of IFS Service Management. Roos has restructured the business with it now consisting of two divisions A&D and FSM. It may only be a matter of time before other areas are segmented to focus on their specialisations. He refers to EAM and ERP specifically but there have been no further announcements.
Impressively the 52% licence revenue growth has been fuelled by 68% of net new customers coming into IFS. While Roos' bullish comment "We are crushing competitors in cloud services", must be taken with a pinch of salt, there is no doubt it is performing well. He did reveal that looking forward the company should continue to perform well. He fell short of given a revised full year figure but did indicate that full year profits would be up 28%. With profit in 2017 standing at SKr 406 million that would indicate profits in 2018 of around SKr 520 million.
What does this mean
These are strong results for IFS as it finishes its year of transition with Roos taking the helm. He has not only brought in new leadership but also appointed some from within. Oliver Pilgerstorfer is now Chief Marketing Officer, for example. This mix of blending new recruits with those already immersed in the IFS culture is a sensible one. Many of the customer announcements over the last two years have been with existing customers transitioning to IFS latest software, some of whom look to deploy on the IFS Cloud. That demonstrates a loyalty to IFS with many other legacy vendors struggling to retain their customers as they transition to modern software.
Looking forward one would expect the cloud and SaaS revenues to continue to grow as most new customers transition to cloud solutions. IFS can be counted as one of the few mid-market legacy ERP vendors that is on track with all cylinders firing for its transition to becoming a hybrid software vendor. Hybrid because many of its customers will never transition fully to cloud software but its future will become cloud focused. In comparison SAP issued strong growth figures for cloud (39%) in its recent Q3 earnings and its total revenues were considerably flatter (8%).