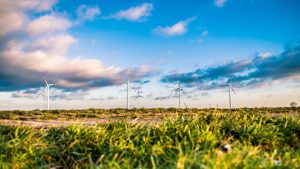 IFS has announced the general availability of Field Service Management version 6.0. This release was one of the major updates on show at the global IFS conference last May. Back then, Mark Brewer, Global Industry Director, Service Management at IFS, said that the solution would become generally available in Q4 2018. It is a little late but it is now here. Enterprise Times spoke to Mark Brewer about the announcement and what has changed over intervening period.
Multi deployment strategy
IFS operates in many countries. This means that its strategic direction for software is not the same as the modern cloud vendors. Its software, using the same code base, is available on-premise and as a cloud-hosted solution. IFS uses Microsoft Azure for its hosting. This enables it to deliver solutions to customers where the Internet is both a reality and a desire.
This latest version further reduces the amount of customisation that customers require. It has increased the configurability of the solution so that very few customers need to look for additional development. Last year Brewer stated that for mobile deployments, over 90% are achieved without any customisations. This is done through a new scripting language that enables companies to personalise their solutions without disrupting future upgrade capability.
This latest release goes a step further. Enterprise Times asked Brewer where FSM 6.0 is looking to take that percentage.  Brewer replied: "Right now still on 90% with latest release aiming for a percentage of 98%."
Importantly this is the first release of FSM that supports on-premises, single tenant and multi-tenant. This also means that future upgrade paths for customers are now seamless, with future upgrades less about the technology and more about business enhancements.
What this should mean is that future releases come in a more frequent cadence. I asked Brewer about this and whether IFS would increase its cadence of releases. He replied: "In a simple answer yes, one of the headlines is moving to an evergreen model. If you deploy multi-tenant it is cloud native and you are always current. If you choose to deploy single tenant then you can still exert some level of control over updates."
What is in it?
Most of the new features were announced on stage by Brewer last year. Users get a new look and feel which is device independent. There are also significant updates to the IFS Planning & Scheduling Optimization module. This includes the ability to leverage the elastic compute of theMicrosoft Azure technology stack. This enables IFS software to utilise complex calculations that can be carried out quickly. On-premise customers receive the same functionality but their operation speed is limited to the compute power they deploy.
Other improvements include:
Enhanced capabilities for reverse logistics.
Better spare parts management and depot repair.
Increased flexibility for workforce scheduling optimization.
Enhanced functionality for warranty, contracts and pricing management.
The last enhancement allows IFS to sell its product further up the supply chain. Distributors that also operate service solutions, are now supported through the support of their business models.
This release was originally due out in Q4 2018, so why was it late? Brewer said: "There were two things. One was that we extended the scope. The new leadership joined last year in the middle of the development cycle for FSM 6.0. The goals were extended by the new management including the aspiration for the multi tenant and the evergreen. FSM is pioneering the way for that across the IFS portfolio. There were some extensions that the new leadership required that meant we pushed it back a quarter.
Another integration added too
Another reason for the small delay is the announcement that FSM 6 is extendible with IFS Customer Engagement. This solution is an AI powered customer engagement solution that was previously developed by mplsystems. That company was acquired by IFS in 2017. Its functionality includes:
Voice self service
Digital Self service
Agent desktop
The integration with FSM is now complete. It is now a powerful addition to the field Service Management stack of products which now includes:
That acquisition has been a success for IFS according to Brewer. He added: "IFS customer engagement has also exceeded all of our expectations. From a sales traction and customer take up. It really has had another effect. It has increased our win rate on FSM because it has taken us into a space that we previously didn't occupy and it addresses this convergence of CRM plus FSM. It has been beyond expectation when we acquired that company."
A Proven solution
One advantage of the delay is that it has given the early adopters more time to test and hone the release. IFS had several early adopters just under double figures according to Brewer since May. These include Eickhoff, a market leader in technology and services for mining and gearbox applications. Eickhoff manages more than 6.5 million items from a parts list of over 15,000.
Dietmar Schmitz, Head of Product Development Service at Eickhoff said: "It has been a great experience to be involved in the development of IFS FSM 6, which was the motivation for joining IFS's early adopter program. We use IFS FSM to support all our service operations, across multiple departments, from planning and scheduling of jobs through to asset management. The new version will help us respond more quickly to requests from our users and to changes in the market in general. We look forward to leveraging the new platform as a key enabler of continued digitalization and IoT innovation."
Looking forward
The next release is due out in Q4 2019. This will include a themes of "more intelligence" and "addressing the move to servitisation" according to Brewer. While Aurena is on the roadmap, the new UI for IFS, it isn't yet confirmed as part of version 7.0 according to Brewer.
As for 2019, when ET spoke to Brewer he was attending the annual Sales kick off with 600 IFS and partner attendees, a third larger than last year's event. He was bullish about 2019 and hopes to maintain the 23% growth that IFS experience last year (based on Q3 figures). The expectation is that its full year, ending December 2018 will show the same strength in growth.
One of the strategies the new CEO is developing is strengthening partnerships. This was a theme that Brewer talked about revealing that it was the first year partners had attended the sales kick off. Brewer added: "What you will see is significant announcements around partnering. We talk about the ecosystem that is not just about sales and implementation channel. You are going to see some very significant product and technology announcement, one of them in the next couple of days."
As for Service management Brewer continued: "What we are looking to do in 2019 specifically is that we are looking to leverage FSM 6 to significantly grow that business and we are looking to grow the A&D business. We want market leadership in FSM and we want market leadership in asset management for Aerospace and Defence and we are looking to maintain that revenue growth of 20%+."
Importantly IFS has realised that it hasn't done everything perfectly in 2018. If it wants to become market leader it needs to evolve. Brewer stated: "The product was never the question. It is as good as anything out there. It was the execution hasn't always been happening in all the regions. The big message from this sales kick off is that to take FSM to the next level we are going to be selling it everywhere and we are going to skill up and invest in terms of execution to make that reality. We have gone global with FSM and we will be selling it everywhere."
Brewer see's SAP as the solution that his team comes up against most in this arena. So it will be interesting to see how well the IFS solution and delivery works against the ERP giant.
Enterprise Times: What does this mean
This is a significant update from IFS as it looks to widen its footprint in the highly competitive field service market. It is the first significant update since Marne Martin became the IFS service management business unit President.
Martin's view on the release is: "Our solutions are designed to help the world's highest-performing service organizations serve their customers in the best, most cost-effective way possible. With the innovations and enhancements brought to market in IFS FSM 6, coupled with freedom in terms of on-premise or cloud deployment options, we are proud to announce a benchmark solution that can tackle the next generation of field service management challenges in a way no other solution on the market can. For those businesses serious about service being a differentiator for their brand and a source of revenue, IFS is the right choice."
IFS is one of the legacy companies that has got its act together, and is now charging forward. It has the ability to deliver both on-premise and in the cloud. This will help it in certain regions, but with its focus and excellence and delivering products that really make a difference to the end customer, it will be interesting to see what these new partnerships are and how they fare in 2019.