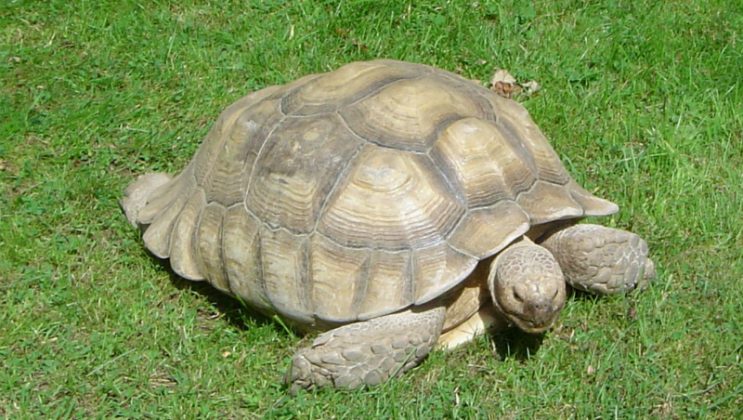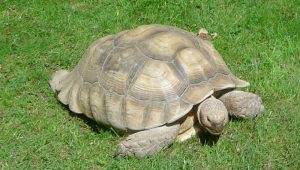 Infor has announced its Q3 2019 results. It showed only a small increase in currency adjusted revenue to US$807.6 million from $778.9 million Q3 2018 (up 3.7%). The news was better on SaaS subscriptions with a year over year increase of 19.9% to $166.4 million (from $138.8 million in Q3 2018).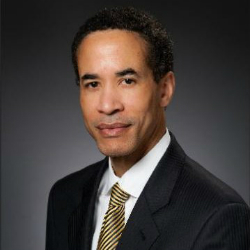 As a vendor that still receives most of its revenues from product updates the decline in those revenues by just over 1.1% hit the overall growth. CEO Charles Phillips noted: "On premises revenue essentially flat …which we consider a good outcome."
Product updates and support revenues declined from $356.7 million in Q3 2018 to $352.8 million in Q3 2019. Operating expenses were down year over year though with the restructuring changes making considerable savings on general and administrative costs. These tumbled from $104.3 million to $59 million.
Overall the adjusted EBITDA margin increased by more than 1% from 24.5% (Q3 2018)  to 25.7% (Q3 2019). The year to date revenue growth is similar to that of Q3 figures showing a steady if slow growth of 3.7%.
The cash balance at the end of the quarter was $339.7 million. It was impacted by the timing of the maintenance renewal cycle. This was a slower quarter of growth than Q2 2019 which has 7.1% total revenue growth and a subscription growth of 34.4%. Phillips will need to show that this is not a blip and that subscription revenues will continue to climb.
What does Charles Phillips think?
Phillips initial comment in the analyst call was: "Infor delivered another solid quarter in Q3." He then went on to explain how Infor is evolving and why the future is good. Key to that success is the change in customer make up. According to Phillips, Infor is winning more business in tier one customers. That has resulted in 60 deals worth more than $1 million.
In the third quarter Phillips called out several noteworthy deals. The first was one won against SAP at Boeing, traditionally a significant Infor customer. That deal was a $3 million deal and appears to be for Infor GT Nexus, presumably winning the bid against SAP Ariba. The second is Lucid Motors, an new electrical car manufacturer which received more than $1 billion in funding recently as it looks to build a car to challenge Tesla. This was a competitive bid that Infor won against Oracle, Microsoft and SAP in the third quarter.
Infor is also starting to see projects complete quicker. Phillips commented that most projects now complete in less than a year. This is far faster than that achieved historically in the industry for large implementations. He mentioned BAE, that has implemented the first phase of an Infor Manufacturing solution for 1,000 users. This system replaced several legacy solutions including IFS and SAP.
The future looks better
It is in that key sector of manufacturing that Phillips is also starting to see traction. Phillips commented: "The goods news is we have been waiting for core manufacturing to move to the cloud and we have seen strong evidence of that in the quarter." Also despite the decline in Retail and a "soft" third quarter, Phillips is confident. He added that Infor has a strong pipeline for the final quarter. Healthcare, another important sector, was also singled out by Phillips for its growth quarter over quarter.
Another product that Phillips called out was the Infor Platform, Infor OS. Phillips commented: "We are seeing significant traction as a stand alone application." Those wins appear to be against Mulesoft in head to head integration deployments that are seeing Infor Ion win against the Salesforce product. What wasn't clear was whether they were wins at existing customers of Infor, where Infor Ion would have an advantage, or net new.
In terms of regional growth Phillips indicated that the US was strong in Q3 with Europe a little softer. This may be in part due to the organisational restructuring that Simon Niesler has only just completed in Western Europe, the largest sub region.
Phillips also called out the improved links with the SI's including Deloitte, Accenture and Grant Thornton. This has seen the pipeline with SI's grow from a few million to $500 million revenue.
Preparing for IPO
Kevin Samuelson, CFO, Infor also revealed that $500 million of the recent Koch Investment as now been used to pay off the senior notes due in 2020. This was completed outside of Q3 and therefore not reflected in the latest figures. There is a further $750 million of the investment earmarked for paying off some of the remaining debt. Samuelson added: "A decision is still to be made on the remaining funds." He added that this is likely to happen by May 2019.
He confirmed that the IPO plans are still 12-24 months away and that by that time profitability will also have improved for SaaS. Currently running at 55% margin Samuelson believes that it could rise to 70%. 80% of the latest bookings are multi-tenant which is more profitable for Infor, and cost effective for customers. As Infor's footprint within AWS grows he believes that it will benefit from improved pricing.
Enterprise Times : What does this mean
As Infor heads towards an IPO it shows the difficult balancing act that Charles Phillips has to deliver. This includes the migration of on-premises customers to cloud-based solutions. It is a challenge other Legacy vendors also face as they migrate to a SaaS base. Infor seems to be doing it well. It is protecting its customer base as it wins new customers that have used alternate vendors' on-premises solutions.
In the mid-market Infor is both winning and losing deals though. At the moment the reductions seem to be offset by the larger deals that Infor is winning. A key battleground will be in manufacturing where Infor has a long tail of business. Can Infor pick up more customers than it loses over the next year? It is an important question yet to be answered.
With the rise in manufacturing companies looking to replace ERP solutions Infor is well placed to take advantage. The Infor CloudSuite products were rewritten to enable customers to adopt them without adding expensive customisation. It is an approach that Phillips believes puts it at an advantage against its traditional rivals.
Overall this was, as Phillips noted, a solid rather than spectacular quarter, unlike the cloud vendors Salesforce and Workday that are still seeing phenomenal growth. While Phillips remains buoyant there is still a way to go. There are still projects to complete, such a Travis Perkins in the UK and a lot more to win.