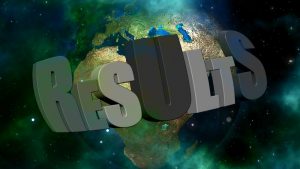 Analysts responded well to another outstanding Workday quarter yesterday. The shares surged briefly to 207.98 in after hours trading, up from the close of 197.93, up 0.24 per cent. Fourth quarter revenues were up 37.5 per cent year on year to 788.6 million.
As Workday continues to expand, its operating loss was $120.3, up from $81.3 million in Q4 2018. However, its Non-GAAP operating income for Q4 2019 was $92.7 million (11.8 per cent of revenue), up from $55.5 million the previous year (9.5 per cent of revenue).
The reason for the analysts praise was that Workday beat their average predictions on every count. They included beating subscription revenue outlook (now $3.03 billion to $3.045 billion), billings of $1.2 billion, against the predicted $1.12 billion and Non GAAP operating margin, 11.8% against the predicted 10.3 per cent.
Workday has another good year
Full year results were equally impressive:
Total revenues $.282 billion, up 31.7 per cent from 2018
Subscription revenues $2.39 billion, up 33.4 per cent from 2018
Operating cash flows $606.7 million
Unearned revenues were $1.95 billion, a 26.8 per cent increase from the same period last year.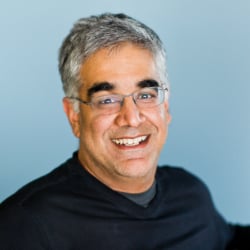 Aneel Bhusri co-founder and CEO, Workday was also proud to repeat the 98% customer satisfaction score, one of the highest in the industry. Keeping that high is one of the reasons that it appears to be eating into its competitors market share.
Bhusri commented: "This was a strong close to fiscal 2019. It was not only a record quarter for Workday Financial Management, but we now have half of the Fortune 50 and approximately 40 percent of the Fortune 500 as Workday customers. As we look ahead, we hope to extend our long-term position as an industry leader by staying focused on our vision of a unified approach to planning, execution, and analysis, and on our ongoing commitment to our core values including employees, customer success, and innovation."
Bhusri was justifiably upbeat during the analyst call as he believes that Workday is approaching a tipping point on the acceptability of its Finance solution. Workday is seeing an increase in customers adopting finance before HCM. He commented: "One interesting new trend is that we are beginning to see large enterprise companies now starting their finance and HR journeys with Workday Financial Management." (Source Seeking Alpha)
One of the reasons for this is down to Adaptive Insights, the acquisition Workday made last year. Adaptive has continued to do well and is helped Workday open up more enterprise accounts. He added: …"we're getting Financials-first conversations is that the Adaptive products are opening the door to the CFO earlier or in some cases, they're opening the door for the first time, and then we can have that broader conversation. So I wouldn't underestimate the power of now having a conversation, not just around core Financials but also around the Planning products from Adaptive and also the Prism Analytics on the analysis side. We can tell a full story around planning, execution and analysis." (Source Seeking Alpha)
During the quarter it also added four new Fortune 500 customers. Two of these were Financials rather than HCM. This is an important shift and one that will worry Oracle and SAP especially. Significant wins in the quarter included Ryder Truck, Ameriprise (was SAP) and Banner Health, all three of which were SAP customers.
Chano Fernandez Co-President, EVP, Global Field Operations summarised saying: "Large companies are leading their digital transformations with Workday financials."
And that $10 billion target?
Workday is closing on its previously stated target of $4 billion. It is now targeting more than $3 billion in the next year. Bhusri explained the reasons saying: "It's aspirational and was internal to our employees to get them excited about our future. We definitely feel like we have the market opportunity to get there. And it's all about the persistent growth rate over the next number of years in terms of how long we could get there. I have a ton of admiration for what Marc Benioff and Salesforce has done in getting to that and now passing that number, and we'd like to be the same." (Source Seeking Alpha)
With a 28% growth rate Workday could hit $10 billion by 2025, and that assumes no significant acquisitions during that time.
Enterprise Times: What does this mean
Yet again Workday has surpassed expectations. Adaptive Insights has proven to be an excellent acquisition. Keeping it as a separate business unit has allowed it to thrive while still leveraging the synergies between the two companies. Bhusri would not be drawn on which of the ERP companies Workday is taking market share from, but in time the revenues for either SAP or Oracle are likely to indicate which is losing most. On the question of acquisitions he neatly side stepped the question. Merely stating that Adaptive Insights was a special fit from the 15 year friendship with CEO Tom Bogan to the product and culture fit.
Who is suffering? Warren Buffet recently bought and sold Oracle shares in a few short months commenting: "Oracle is a great business, but I don't think – particularly after my experience with IBM – I don't think I understand exactly where the cloud is going."
Unfortunately, the comment equally infers that Buffet is unlikely to buy Workday shares either, but perhaps, in time, that day will come. There is no doubt that Workday is winning customers, but it is not yet showing the results of either SAP or Oracle.
Workday also continues to make investments in other companies. One of those is Beamery, which is also a platform partner now and has sold licenses to Workday. It is the advent of the Workday platform and the partner applications that may yet prove another significant boost to revenues during 2019 and beyond. The platform has been a long time coming and it should help Workday expand into more vertical markets.