Julius Baer is to collaborate with SEBA Crypto (SEBA) to provide the bank's clients with access to a range of digital asset services. Following an early-stage minority equity investment in 2018, Julius Baer has agreed on a close collaboration with Switzerland-based SEBA. Founded in April 2018 and headquartered in Zug, SEBA is building a technological bridge between the traditional and the digital asset worlds.
Peter Gerlach, Head of Markets at Julius Baer and proposed member to the Board of Directors of SEBA, said: "At Julius Baer, we are convinced that digital assets will become a legitimate sustainable asset class of an investor's portfolio. The investment into SEBA as well as our strong partnership are proof of Julius Baer's engagement in the area of digital assets and our dedication to make pioneering innovation available to the benefit of our clients."
Julius Baer and SEBA Crypto
SEBA expects to be one of the early start-ups working in the crypto space which closes the regulatory gap between conventional and digital assets. Julius Baer is partnering with SEBA to take advantage of SEBA's platform and abilities. The objective is to provide Julius Baer clients with leading-edge solutions in the area of digital assets to meet an increasing demand.
Through this partnership, which will come into effect upon the granting of a FINMA banking and securities dealer licence to SEBA, Julius Baer plans to extend its service range relevant to digital assets. This will provide:
storage
transactions
new investment solutions.
SEBA Crypto
SEBA claims there three main differences between it and other financial services offerings currently available in the crypto economy:
The first is SEBA's focus. This reflects its ambition to become one of the world's first licensed and supervised crypto banks. Supervision means a higher level of client and investment protection is possible, an improvement over what non-supervised entities can provide
The second is that SEBA, once it obtains a banking licence, will offer all financial services relevant to crypto-assets, including:
transaction banking and custody services
secure storage and investment protection
trading between crypto and traditional currencies
cutting edge wealth management products and services
management of cryptocurrency market and liquidity risks
generation of crypto assets via professional ICOs and other crypto corporate finance services.
The third difference recognises the restrictions which come with being a licensed and supervised bank. As a licensed and supervised financial services provider, SEBA must meet and comply with strict regulatory requirements. This is what institutional, corporate, professional and qualified investors expect if they are to have their funds managed and stored in a qualified, supervised and adequately capitalised bank.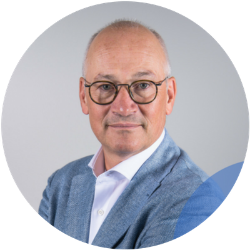 The heart of the SEBA's offering will be its 'Universal Financial Services Offering'. SEBA aims to bring crypto and blockchain products and services to the global market by providing an easy-to-use, licensed and supervised banking solution. This will be the basis for offering regulated crypto and traditional financial market products and services for institutional and private investors.
Guido Buehler, CEO SEBA, added: "We are very proud to have Julius Baer as an investor. SEBA will enable easy and safe access to the crypto world in a fully regulated environment. The cooperation between SEBA and Julius Baer will undoubtedly create value for the mutual benefit and to the clients."
Enterprise Times: what does this mean
This Julius Baer and SEBA announcement is puzzling. Prima facie it seems that the Bank is investing in a would-be competitor for that is what 'Universal Financial Services Offering' seems to be.
Perhaps what is more significant is the fact that Julius Baer's investment in SEBA looks to be going full tilt towards creating a blockchain-based banking system for digital assets. But, if you can do this for digital assets, what is to stop the 'Universal Financial Services Offering' becoming a fully-fledged blockchain-based banking service, one not limited to digital assets?
Time will be the judge and SEBA has yet to acquire its FINMA banking and securities dealer licence. Nevertheless, if it does, SEBA may be a fintech solution to follow.