Infor has announced that it has won a competitive bid against IFS to implement an ERP solution at Willerby, the holiday home manufacturer. Willerby will replace a bespoke ERP solution with Infor CloudSuite Industrial (Syteline). Whether it will also replace the Product Lifecycle Management solution it implemented a few years ago (Autodesk PLM360) with the Infor PLM product is unknown. Part of the Infor platform enables integration to third party products. It may be that in this first phase Willerby will do just that.
In June 2017 Private Equity firm Equistone acquired a majority stake in Willerby. That acquisition has helped to fuel the continued growth at the company. As Willlerby grew it needed a modern ERP solution to support its five production lines. It is also looking for it to support both existing and new business models. Customers are demanding increasing personalisation in the residential and luxury lodge business as well as the more commoditised traditional fleet business.
Infor CPQ helps win deal
In the end it appears to have been the Infor Configure-Price-Quote (CPQ) solution that helped Infor win the deal. This allows custom orders to be created and passed through to production, generating bespoke works orders with no need for rekeying. Infor also scored highly on its look and feel as well as flexibility and scalability.
Howard Dawson, Head of IT, Willerby commented: "Branching out into new markets required a full evaluation of our processes and systems. Designing and manufacturing bespoke lodges is completely different to our traditional volume business, involving scope to change specifications as customer preferences dictate. We required capabilities that could not only provide us with confidence, clarity, and quality of information, but interface with suppliers and facilitate live visibility of production status. Extending this even further, future plans include integrating Infor CloudSuite Industrial with Willerby's computer-aided design (CAD) systems to streamline processes at the outset."
The nature of the requirements has similarities to that of Triumph Motorcyles. Triumph though selected Infor LN.  Both manufacturers have a history of delivering standard configurations. Both companies also wanted to enable customers to customise their product at point of order, possibly beyond. The difference is that Willerby is a single site organisation. It is looking to complete the roll out the ERP solution to 80 users by August 2019. That Infor is able to implement a Manufacturing ERP is 6 months is an example of the work that they have done on acceleration packs.
Digital transformation supported
For Willerby it appears that while replacing its legacy system is important, it does not just want a modern system. It is hoping for it to support its evolving business model. That approach is one of four that Andrew Kinder, Infor recently highlighted in a podcast with Enterprise Times discussing how manufacturers can monetise digital initiatives.
Dawson added: "This deployment represents much more than modernising systems to drive greater productivity. It will allow us to evolve our business and really embrace new markets to consolidate our position as a market leader and pursue long-term growth."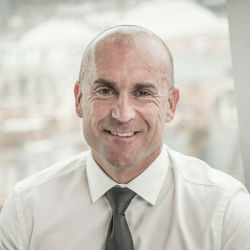 For Infor this is another net new manufacturer that it has won. How Willerby first implement and then extend their business models once they are using the ERP other manufacturers may find interesting. As Simon Niesler, Senior Vice President and General Manager, Western Europe, Infor commented: "Willerby is a great example of a manufacturer that is embracing digital capabilities to drive transformation and exploit new opportunities across different markets.
"In its deployment of the product configurator capabilities in Infor CloudSuite Industrial, they are in good company. Willerby joins a number of high-profile brands which increasingly recognise that customers not only want the very best service, but for the production of make-to-order products to form part of the overall brand experience."
Enterprise Times: What does this mean
Infor's strength seems to lie in not just delivering a modern piece of software but also delivering digital transformation consultancy. How scalable this approach is without bringing on board additional channel partners is unclear. That is something that Niesler is looking to address, but it takes time.
In publishing the August live date Willerby will put Infor under pressure to delivery. Publishing another press release in August to celebrate the go live seems an obvious next step. It will then demonstrate that Infor can deliver a complex solution in a few short months.