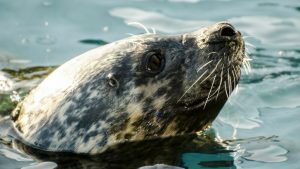 Seal Software has announced a wide ranging product targeting the Financial Services market. It comes at an opportune time. Another two major legislative changes are about to impact the finance services industry at the moment. The Seal Financial Services Suite aims to address the challenge that financial institutions face to understand and report on historical documents. This is a task that would have taken man years of effort historically and in some cases is never completed, comprehensively at least. The law courts are likely to be less forgiving in the future about delays in submitting relevant documents and organisations will need to find solutions to help them sift through their morass of documents.
Why now?
There are several obvious challenges ahead. The LIBOR rate is set to be phased out in 2021. With a rate that has been around for so long, many contracts will reference it. If the rate no longer exists, the contracts will have to be updated. Some of those contracts will not have changed for a long time and may be in different formats. These could include PDF's, Word documents or even images. It is estimated that at the end of 2016 there were more than $190 trillion of Libor contracts outstanding across the world. Seal belives it can provide a solution to this headache.
Another, is how organisations react to a data breach under GDPR. Contracts often contain data breach notification clauses. These were often ignored in the past as the data breach did not have to be made public. No more, this is not just a GDPR issue either. Under the APEC privacy framework there are guidelines for notification. The FTC (Federal Trade Commission) has just become its first enforcement authority. Increasing the likelihood that more organisations need to take note of the framework like Workday and Yodlee Inc.
The third is Brexit. While it is still uncertain exactly what will happen with Brexit, the changes in legislation and on contracts could be far reaching especially for multinational businesses.
Seal Financial Services Suite
The new suite aims to address these and other challenges financial services firms face. It is a comprehensive analytics solution that leverages machine learning to understand, analyse and report on the unstructured contractual data that financial services organisations hold.
What is different about this is that Seal has developed what it calls Seal Insight Accelerators. These include pre-defined analytics for specific use cases. This means that much of the set up criteria for certain use cases has already been completed. It means that several of the most common use cases can be applied out the box. There are currently seven insight packs available as well as the ability to create custom packs. Those available now are:
M&A Insight – Detailed analytics to surface key terms for due diligence, divestiture and post-merger integration projects.
GDPR Data Privacy Insight – Detailed analytics to identify GDPR compliance and readiness within contracts such as data breach notifications and access rights.
LIBOR Insight – Detailed analytics to identify the existence and use of LIBOR and LIBOR-related interest calculations in credit and trading relationships.
NDA Insight – Detailed analytics to identify key clauses across the thousands of non-disclosure agreements created by banks.
Brexit Insight – Detailed analytics to identify and surface key clauses for determining Brexit readiness, exposure and need for renegotiation or re-papering.
QFC Insight – Detailed analytics to support SR 14 compliance for qualified financial documents such as ISDA master agreements.
Procurement Insight – Detailed analytics that are helping answer the procurement professionals most pressing questions with respect to contract compliance and revenue optimization.
Ulf Zetterberg, CEO and co-founder at Seal Software commented: "The financial services sector is subject to more unique and stringent regulatory and reporting requirements than any other industry. The Seal Financial Services Suite is a direct reflection of our deep industry expertise and nearly a decade of using artificial intelligence to deliver the detailed information that our financial services clients require across their contract portfolios."
This is not just about addressing compliance issues. The approval of a new derivative offerings historically has taken a considerable time. One bank already utilising the Seal Contract discovery and analysis solution has reduced the contract approval from 60 down to 2 days. This is by an analysis that identifies anomalies and rejection reasons, freeing up time from Risk Officers to do other things.
The Accelerator Packs are based on these practical experiences that Seal has already delivred. Collated and presented in a repeatable offering that other institutions can take advantage of.
Not just a new application suite
Seal has also announced the creation of a new financial services practice. This will be led by Stuart Brock, who will lead the financial services programs and Lynn Sumlin, Director. Both are attorneys with more than 15 years working in the legal and banking industry.
Brock commented: "Banks spend some $270 billion each year on compliance. Traditional risk assessments are conducted by large teams of people manually scouring tens of thousands, and often hundreds of thousands, of business agreements. Having led many of these initiatives in the past, I can say with certainty that Seal's Financial Services Suite can help do the job in a fraction of the time and at much lower cost, allowing banks to meet their regulatory and other risk obligations while controlling costs."
Enterprise Times: What does this mean
That Seal Software has the experience to deliver such a solution to the Financial Services industry comes as little surprise. What is impressive is that it has packaged up its knowledge gained through those implementations into the Insight Accelerators for use by other future customers. This shows foresight and as its use cases emerge, others will sit up and take notice. The time to value for this contracts analytics solution is key for many organisations, looking to react quickly to the evolving legal landscape.
What will also be interesting is whether Seal are also creating other Insight accelerators for their other industries. These include:
High Technology
Healthcare
Life Sciences
Legal Services
If they are, then they might just accelerate the business even faster, unless the competition comes out with some that can also accelerate the time to value.