Host Analytics Inc has announced that it is being acquired by Vector Capital. StarVest Partners, the current lead investor will also remain a significant shareholder in the firm. Starvest was one of the investors in the 2015 Series E funding round where Host Analytics raised $25 million. In total it has raised $91.8 million according to Crunchbase over several rounds. That included a re-financing round in 2012.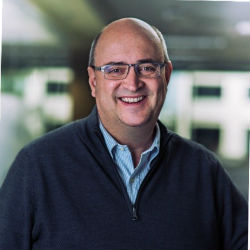 Dave Kellogg, chief executive officer at Host Analytics commented: "We are excited to partner with Vector Capital to accelerate our growth in the rapidly expanding EPM market. This is an exciting time for our company, our customers, and our employees. Vector Capital brings substantial financial and operational resources, an expert team that will help reinforce our culture of excellence, an impressive 20+ year track record, and an ambitious plan to drive our business forward."
The transaction should close within 30 days, subject to regulatory approval. It has already been unanimously approved by the Host Analytics board of directors. Vector will finance the fund from Vector Capital V, a $1.4 billion fund raised in 2017 to invest in technology companies.
Investing in growth?
Host Analytics is currently placed in the leader sector of the Magic Quadrant for Cloud Financial Planning and Analysis. However, the recent Gartner report criticised it for its conservative approach to globalisation. This may be in part that it did not have the funds to drive expansion internationally. This is something that Vector Capital should be able to help with. Another of its investments SABA is currently going through rapid global expansion and recently acquired Lumesse. This could be a route that Host Analytics takes.
'Ray' Wang, Principal Analyst and Founder, Constellation Research. "Customers expect leaders in the EPM market to fund rapid product innovation and growth. This acquisition gives Host Analytics the ability to acquire other vendors focused on the Office of the CFO and build out future capabilities for customers."
Those capabilities have recently improved when it announced a strategic partnership with FloQast. This will allow Host Analytics to focus on improving its core competencies and provides it with close management software that it could choose to acquire in time. For FloQast, if the deal does bring Host Analytics more international growth, this could be a good thing. It may be able to ride the slipstream of growth that Host Analytics provides.
Vector Capital seem keen to invest further in the company it has just bought too. Stephen Goodman, Vice President at Vector Capital said: "We believe Host Analytics is well positioned to capitalize on a tremendous opportunity in the growing cloud EPM space. We are excited to invest in Host Analytics to execute on attractive market opportunities organically and through add-on acquisitions."
Enterprise Times: What does this mean
These statements all seems positive, but Vector Capital is known better for investing in troubled companies. Shasha Dal at Capital Structure wrote: "In Silicon Valley, Vector Capital is an anomaly: Instead of chasing the next Uber or Snapchat, the private-equity firm is looking at troubled spots for hidden value."
An example of this was its $60 million debt funding of Meltwater, an internet advertising tech outfit. This does not mean that it will asset strip this firm but rather inject the cash needed to take it to the next level of growth. It has extensive experience of driving growth and successfully exciting companies. There may be some changes at Host Analytics, but it should come out of this phase stronger and much larger if its calls are successful. Whether the end game is something similar to Adaptive Insights which recently sold to Workday remains to be seen. Host Analytics is one of the few still independent FP&A solutions in the leader Gartner leaders quadrant.