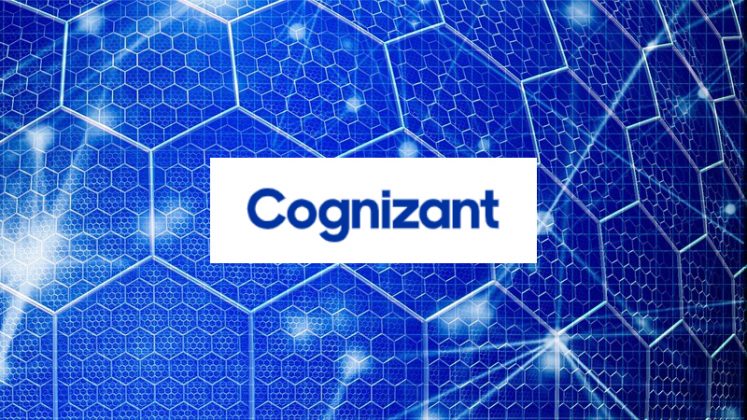 According to Cognizant's recent research – conducted with >1,500 European business decision makers across the banking and financial services, manufacturing, retail, healthcare and insurance industries – Europe is conservative when assessing the significance of blockchain.
The Report, 'Blockchain in Europe: Closing the Strategy Gap' highlights that, while there are breakthrough ideas on how blockchain could solve some of the most pressing problems in business and society today, there are challenges turning those ideas into reality.
Lata Varghese, Blockchain Consulting Practice Lead at Cognizant, explains: "In a very short time, blockchain has grown from a technology with narrow applications related to payments and cryptocurrencies, to one meriting attention from many business leaders. The challenge for business across Europe is that blockchain does not fit into current operating models.
"New operating models for whole industries need to be designed. Further, many implementation challenges remain including scalability of the technology and integration with current enterprise applications. This way of working will mean that the full potential of blockchain may not be realised quickly enough across the region. Blockchain needs to be approached as an open, collaborative and disruptive power that can be used for institutional innovation, not merely as a way for conducting business as usual. A focus on collaboration with other players to benefit wider industry will be key to realising the real potential of blockchain."
The Cognizant Report
Four primary points emerge from the Report:
83% of European business decision makers expect blockchain to have an important or very important impact on their industry
47% say their blockchain strategy is either already defined or is in process, suggesting its potential is not yet being fully recognised
70% consider competitive advantage to be a top benefit of blockchain, citing its ability to address process inefficiencies
only 2% of businesses are interested in collaborating with other firms for wider industry advancements as part of their blockchain strategy
With such reluctance to collaborate with other businesses, blockchain adoption risks taking longer to 'go mainstream'. The survey shows that the vast majority of European firms intend to develop their own modelling techniques. Only that 2% plan to join a consortium of start-ups and/or competitors.
Missing the point? As the trade finance and supply chain 'sectors' illustrated (to select two), enormous benefits are available when competitors work closely together on blockchain platforms. Looking to the car industry, BMW, General Motors, Ford, and others formed the Mobility Open Blockchain Initiative (MOBI). It is a non-profit collective whose goal is to make "mobility services more efficient, affordable, greener, safer, and less congested by promoting standards and accelerating adoption of blockchain, distributed ledger, and related technologies."
From ideas to reality
The respondents leave little doubt that blockchain is seen as a strategic imperative. 83% expect it to have an important or very important impact on their industry. Yet they are not yet sure how.
For more European businesses, blockchain is being used as a new way of carrying out existing tasks rather than to innovate. Nearly half of respondents (49%) said that blockchain would complement current operating models, without changing them.
The report makes it clear that to release blockchain's potential of blockchain, European businesses must explore new ways of working. Rather than focusing on improving internal business processes in traditional ways, businesses must envisage scenarios of how blockchain adoption of multiple parties can address systemic problems across industries in the long term.
For example, businesses could significantly improve the efficiency of the order-to-cash process across global supply chains. This often hampers data reconciliation processes because of data inconsistencies. But a blockchain approach will only work if all (or at least the most significant) supply chain partners work across the same blockchain platform or co-operating blockchain platforms.
Europe is playing catch up, restricted by internal barriers
The majority of respondents see:
competitive advantage to be a top benefit of blockchain (70%)
process inefficiencies as being addressable (94%)
the creation of new service lines (62%) as an opportunity.
But internal barriers are preventing blockchain from achieving success. This includes failures to understand practical use cases and/or assess their costs and benefits (51%).
Many businesses are focusing on:
evaluating blockchain's feasibility and applicability
comparing different blockchains and technologies.
Instead they should be focusing on developing practical ways blockchain can improve business operations. The study also shows more experimenting with private, or permissioned blockchain models (40%) rather than open, or public blockchains (39%) – with public blockchains seen as a bigger data security risk.
Enterprise Times: what does this mean
Cautious, cautious Europe, at least according to Cognizant's research. It may let itself down. The US and the Chinese are racing ahead.
That said, caution is not all bad. Learning from the mistakes of others matters and going for permissioned blockchains (rather than open blockchain networks) has performance implications which are as important as security.
The depressing aspect is the failure to cooperate. More could happen. Perhaps the progress made by supply chains and trade finance (and other groupings) will encourage more action. One hopes.