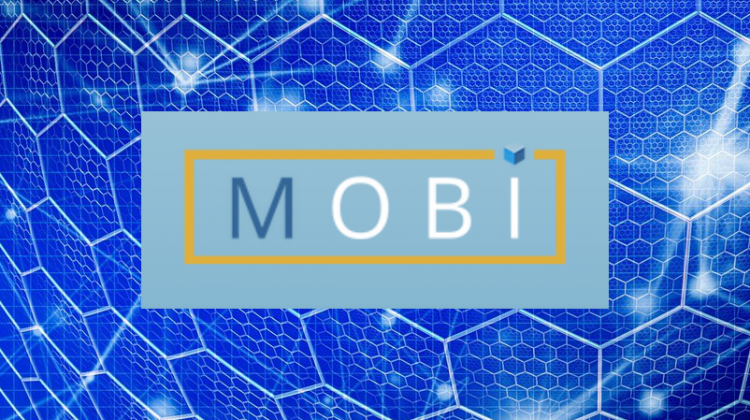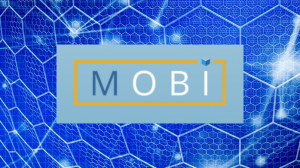 MOBI (the Mobility Open Blockchain Initiative) and TIoTA (the Trusted IoT Alliance) have launched a three-year MOBI Grand Challenge (MGC) series. The first challenge is a four-month long 'tournament' to showcase potential uses of blockchain in coordinating vehicle movement and improving transportation in urban environments.
This kicks off on October 12, 2018. It will end with a public demonstration of the selected technologies at an event hosted by BMW (a MOBI community member) in Munich on February 15, 2019.
"Today, many pieces of the smart mobility future are already in place and there are no fundamental roadblocks to realizing the full benefits of blockchain connected vehicles," said MOBI's CEO and Co-founder Chris Ballinger.
"Through the MGC, MOBI and TIoTA aim to spark corporate, government and academic cooperation, connect developers with key stakeholders to drive progress, and fully exploit the potential of blockchain technology."
Why have a MOBI Grand Challenge?
Worldwide, drivers spend an average of over 40 hours per year in traffic congestion. In cities like Los Angeles drivers can waste over 100 hours a year in congestion (1).
From an environmental perspective, transport consumes 25% of energy produced and 50% of oil globally. It accounts for 25% of greenhouse gas emissions (2).  In addition, road traffic injuries are the leading cause of death among people between 15 and 29 years old. More than 1.25 million people die each year as a result of road traffic crashes.
Blockchains – and distributed consensus protocols – offer possible new solutions for urban mobility. They may enable autonomous vehicles to:
verify identities
enforce complex rules
negotiate with other vehicles and infrastructure
bind behavior.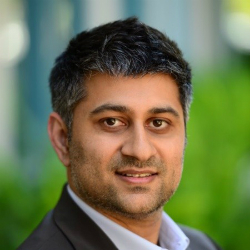 The objective is to create a safer, more efficient, and greener future. To assist, MOBI has selected The Blockchain Society (TBS) to assist with organising the Grand Challenge.
Zaki Manian, Executive Director of the Trusted IoT Alliance and a member of MOBI's Board of Advisors said: "Mobility is a breakout IoT industry vertical for blockchain. Only a small percentage of companies have completed end-to-end proof of concepts in this area and our intent is to fill this gap. With this collaboration, we will further the viability of applications of blockchain for smart contract enabled IoT devices."
Who contributes what?
Several organisations will contribute to fund the MOBI Grand Challenge. Winners of the first Grand Challenge will receive US$350K worth of awards in several categories from:
Ocean Protocol, a blockchain enabled data exchange protocol, which has committed US$1M in total of token prize(s) to the three-year MOBI Grand Challenge series to "enable the data sharing needed for developers, data and AI specialists to offer the world an autonomous and better mobility solution"
Beyond Protocol, a Silicon Valley-based distributed ledger technology (DLT) company which has committed to US$0.25M tokens to be used on the Beyond Protocol network.
"Through our participation in MOBI and the MOBI Grand Challenge, we are empowering its members and the next generation of blockchain technologists to build the architecture in an open fashion," said Jonathan Manzi, co-founder and CEO of Beyond Protocol.
"Distributed ledger technology allows for the transparent consensus and collaboration of all the vehicles on the road, supporting our belief in an efficient autonomous future."
Participants in the this first Challenge will be expected to demonstrate they offer distributed consensus, blockchains and related technologies to coordinate behavior which solve specific problems in urban mobility. These include:
machine identity
position
collective sensor fusion
obstacle mapping
path planning
micro payments.
After the first Grand Challenge
What MOBI and TIoTA learn from the first Grand Challenge will inform subsequent 'tournaments' over the three-year challenge period. The ultimate goal is to develop a viable decentralised, ad hoc network of blockchain connected vehicles and infrastructure which can reliably share data, coordinate behavior, and improve urban mobility.
Daryl Arnold, Co-founder of Ocean Protocol said: "We are proud to partner MOBI and sponsor the three-year series of challenges as we believe in an autonomous future. In order for autonomous vehicles to thrive, access is required to a vast and diverse ecosystem of data assets and services much of which today is locked up in silos. Through blockchain technology, Ocean provides an infrastructure for data providers and related services to build on, enabling data to be shared and traded in a trusted, secure and transparent manner, while retaining privacy rights. Our mission is to unlock data, particularly for AI, and build a new data economy."
MOBI and TIoTA
MOBI is a nonprofit organization working with forward thinking companies, governments, and NGOs to make mobility services more efficient, affordable, greener, safer, and less congested by promoting standards and accelerating adoption of blockchain, distributed ledger, and related technologies.
TIoTA is a collaboration among technologists working to leverage blockchain infrastructure to secure and scale IoT ecosystems. TIoTA seeks to enable trust in the data produced by such IoT systems in a distributed ledger/blockchain agnostic fashion. The intention is to enable decentralised trust model for interoperable digitized identities of:
physical goods
documents
immobilized assets
sensors
machines.
The members of the MOBI Community and of TIoTA are listed below.
Enterprise Times: what does this mean
MOBI has modelled its Grand Challenge on the 2004 DARPA Grand Challenge, where robotic vehicles competed to navigate autonomously through the Mojave Desert. While the most successful vehicle traveled only 5% of the course, this set of a broad interest in autonomous cars. Arguably it launched billions of dollars capital investment.
Eighteen months later, when the DARPA Grand Challenge repeated:
5 vehicles completed the full course
22 of the 23 teams surpassed the best result of the previous year.
The MOBI Grand Challenge, says MOBI, will be:
a virtual event
open to teams from all over the globe.
For Enterprise Times there is no question about the underlying objectives. But there are two significant differences from the original 2004 DARPA Grand Challenge. The latter was highly visible. Making the results as visible and tangible will be tough (blockchain and IoT are, by their nature, intangible and the MOBI Grand Challenge is virtual).
The second major difference is payment in tokens, rather than hard currency. Perhaps the most intriguing result will be to find out who and how many regard tokens as a significant enough reward to justify participation.
Notes:
1 INRIX Global Traffic Scorecard, INRIX Research, Graham Cookson, February 2018
2 Roger Gorham, Air pollution from ground transportation an assessment of causes, strategies and tactics, and proposed actions for the international community, Division for Sustainable Development and Department of Economic and Social Affairs, United Nations, 2002.
MOBI community members:
Accenture, Achmea, Aioi Nissay Dowa Insurance Services USA, AMO Labs Pte Ltd, Beyond Protocol Inc, BigchainDB, Blockchain at Berkeley, BMW, Bosch, CarVertical, Chorus Mobility, Chronicled, Cognizant Technology Solutions, ConsenSys Systems, Constellation Labs, Context Labs, Crypto Valley Association, Cube Intelligence, Cyber Physical Chain Foundation Ltd, Dashride, Decentralized Autonomous Vehicles, DENSO International America Inc, Deon Digital AG, Digital Twin Labs, DLT Labs, DOVU, Evernym Inc, Faraday Future, Fetch ai, Filament, FOAM, Ford, FutureMove, General Motors, Groupe Renault, Hyperledger, IBM, IN2CAR, the IOTA Foundation, KAR Auction Services Inc, Leep Network, Luxoft, MotionWerk, MoveCo, Noblis Inc, NuCypher, NXM Labs, Oaken Innovations, Ocean Protocol, Outlier Ventures, Pravici LLC, Riddle&Code, Ride Austin, RouteOne, R3 LLC, ShareRing, Shift, Sovrin Foundation, Spherical Analytics, Streamr, Tesloop, the Trusted IoT Alliance, VeChain, World Economic Forum, Xain, Xapix, XYO Network, ZF Friedrichshafen AG
TIoTA community members:
Atonomi, Augmate, Beyond Protocol Inc, Block Array, Blockchain of Things Inc, Blockpass IDN, Bosch, Chronicled, Cisco, Clause Inc, CPChain, Cube Intelligence Ltd, Deutsche Telekom AG, DNV GL Business Assurance, eciotify GmbH, EDF Innovation Lab, Elastos Foundation, Fetch AI, FOAM, FoxConn, Fysical, Gemalto, Global Blockchain Technologies Corp, Hashgraph Consortium LLC, Homeboy Inc, INS Ecosystem, IOTA, IoTex, LAMAR, Ledger, modum io AG, Moeco, Monetha GmbH, Morpheus Network, Oaken Innovations, OpenSingularity Foundation, Qtum, Riddle & Code GmbH, Rivetz Corp, Shanghai Q&E Information Technology Co Ltd, ShipChain, SKU Chain, Slock it GmbH, Slync Inc, Smartify It, Sofocle Technologies Pvt Ltd, Streamr Network AG, Swiss Re Management, Tech Project Group, ubirch GmbH, UBS AG London, VeChain Foundation, XAIN AG, XYO Network