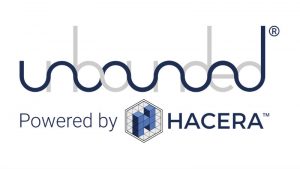 HACERA has launched its HACERA Unbounded Network Registry (UNR). It claims UNR is the world's first decentralized cross-blockchain registry which brings permissioned and permissionless blockchains together through a directory of blockchain networks.
This development is designed to support multple blockchain solutions while enabling organisations to build and deploy fully-fledged blockchain applications on their platform of choice.
HACERA is led by a blockchain veteran and the official release manager of Hyperledger Fabric 1.0, Jonathan Levi.It is positioning itself as an intermediary to help organisations around the globe who want to develop, govern, operate and gain adoption for their blockchain networks.
Jonathan Levi, the CEO of HACERA said: "Solving for the inter-operation between blockchains is fundamental for the technology to evolve. Without it, blockchains will continue to operate in isolation, limiting their adoption and usability.
"Imagining a world without interoperability among blockchains is liken to a world in which smartphones could only interact with other smartphones on the same mobile network, requiring a unique phone for each network. The HACERA Unbounded Network is designed to be a fully decentralized framework that is blockchain-agnostic, providing the layer of interoperability among multiple blockchains."
The case for a blockchain registry
A registry of public and private blockchain networks should make it easier for businesses to create, interact with and extract value from blockchain technology – by enabling organizations to:
search for, join and grow existing blockchain networks
create entire new ones in areas where none exist.
This would be a major advancement which could, logically, accelerate blockchain networks adoption and growth. If it can enable interconnectivity it should drive wider adoption of blockchains:
in enterprises – across financial services, retail, supply chains, healthcare, travel and transportation
within governments
between any and all of these.
Isolation and Hacera's Unbounded Network Registry
As blockchain networks come online and move into production, many will remain in isolation. Often the reason will be 'they were designed that way' – built individually due to early regulatory constraints.
Yet blockchain networks should:
simplify many aspects of operation
allow more complex interactions among participants.
The challenge is that public ledgers are often devoid of the relevant permissioning and data privacy – which is where HACERA's UNR applies. It will allow new blockchain networks to:
listed on a global directory
be discoverable
enable collaboration and interoperability.
Users of UBN will also be able to follow the statistics of blockchain networks relevant to them. They will also be able to post links to their own relevant news. The UNR gives blockchain developers and maintainers a standard way to increase exposure and understanding of their own and other blockchain networks.
Support from IBM, Microsoft and Oracle
As a leading enterprise blockchain vendor and a contributor in the open source blockchain community, IBM has worked with many hundreds of organisations as these seek to help build enterprise blockchain applications. IBM's experience spans multiple industries. As a key contributor to Hyperledger Fabric, IBM has been an early supporter of the registry.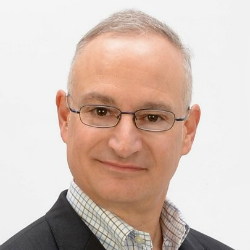 "Since IBM began our blockchain journey, we have been committed to the development and use of open technologies," said Jerry Cuomo, vice president technology, IBM Blockchain. "We realized from the start that you cannot do blockchain on your own. Its adoption requires a vibrant community and ecosystem of like-minded innovators who share the vision of transforming the way companies conduct business in the global economy. By working with HACERA, we see a future where consumers and providers of blockchain services will be able to seamlessly discover each other and begin transacting."
To launch the registry, HACERA developed, tested and made UNR available to over 15 partners, including IBM, Oracle and Microsoft. Oracle recently launched its own blockchain platform for business.
Group Vice President of Blockchain Product Development, Frank Xiong says: "As the adoption of blockchain continues at a rapid pace, initiatives such as HACERA's Unbounded Network Registry are important to provide users transparency and encourage a more open, interoperable blockchain landscape.
"As a founding member of the registry, we are committed to helping expand the number of participants and are exploring future integrations that will allow Oracle Blockchain Cloud Service customers to easily publish their blockchain network information in the directory. Working with HACERA and the other members, we look forward to developing innovations and integrations that will benefit the growing blockchain community."
Enterprise Times: what does this mean
In July 2018, HACERA opened a Registry Sponsorship Program for UNR. This sought early participation. Selected participants were granted access along with blockchain expertise and professional services provided by HACERA, including training, business and technical support.
The proof of this pudding will be obvious and overt. It lies in its adoption. If enterprises, and governments participate in Hacera's initiative it could become the blockchain equivalent to the Internet's domain name registry – an essential lynch pin. For Enterprise Times, besides measuring the practical adoption rate, the real value will lie in how much inter-blockchain activity occurs. Within about 18 months, perhaps less than a year, much should be clear.
For the moment there is little to see, except a long list of organisations on the UNR web site. Whether these are committed, simply a list or whether there is any technology behind UNR is wholly unclear, which is hardly a positive precedent. On the other hand there is the enthusiasm within the IBM and Oracle endorsements.