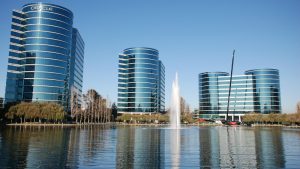 Oracle joins Amazon, IBM and Microsoft with its offer of a blockchain service. Oracle says that various businesses are already deploying an early adopter version of the Oracle Blockchain Cloud Service (OBCS). This has now moved to be generally available.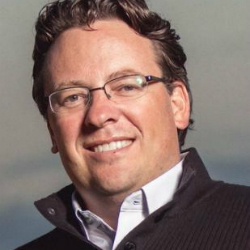 Jason Loyet, CEO of Solar Site Design said: "We helped found the Energy Blockchain Network earlier this year after realizing stakeholders in the solar project ecosystem needed a single source of truth with immutable records, so they can trust project status data. [This means] we can now program each project's status, list requirements to move forward, and rewards value contributions in near real-time.
"We are really happy with how easily NetSuite SuiteCloud Development Platform and Oracle's blockchain platform integrate with pre-packaged blockchain APIs, allowing us to explore new ways to develop smart contracts, manage the projects and reward programs."
The Oracle Blockchain Cloud Service
The OBCS enables organizations to build blockchain networks to:
drive more secure and efficient transactions
track goods through supply chains on a global scale.
Arab Jordan Investment Bank, CargoSmart, Certified Origins, Indian Oil, Intelipost, MTO, Neurosoft, Nigeria Customs, Sofbang, Solar Site Design and TradeFin are among the organisations experimenting with the OBCS.
Oracle's has built its blockchain platform on the The Linux Foundation's Hyperledger Fabric. The service pre-assembles all the underlying infrastructure dependencies, including:
container lifecycle management
event services
identity management
REST proxy.
In addition, there are a number of operations and monitoring tools integrated under a single console. This should expedite the set-up and application development process.
Oracle Blockchain Cloud Service provides customers with a development platform not only to build their own networks but also to integrate with Oracle SaaS, PaaS and third-party applications already in use, as well as other blockchain networks and Oracle PaaS services. It also enables users to provision blockchain networks, join other organizations and deploy and run smart contracts to update and query the ledger.
More on the OBCS platform
In effect, OBCS offers an Oracle-managed cloud platform backed by a 99.95 percent availability SLA. This has:
a built-in high availability configuration
autonomous recovery agents
continuous ledger backup capabilities (these can enable multi-datacenter disaster recovery across availability domains).
Further benefits available with the Oracle Cloud Platform include:
plug-and-play integration with existing cloud and on-premises applications
API management
application development environments and tools.
Additionally, Oracle will deliver new SaaS applications to use blockchain technology for common use cases, such as:
track and trace
provenance identification
warranty and usage
cold chain.
This plug-and-play capability should result in:
faster integration with diverse systems of record
accelerated time to market
multiplication of the potential returns available when using the blockchain platform across different application use cases.
"Blockchain promises to be one of the most transformative technologies of our generation," said Amit Zavery, executive vice president, Oracle Cloud Platform. "We are excited to announce the availability of Oracle Blockchain Cloud Service. It is the result of years of R&D alongside our valued partners and customers. With Oracle's platform, enterprises can enhance their business, eliminate unnecessary processes, and transact with their distributed networks more easily, transparently and securely than ever before."
Amazon, IBM and Microsoft
Among the 'big' players, Oracle is the last to arrive at the 'blockchain-service-in-a-cloud-party'. But it is not far behind in time, and possibly further ahead in assembling the extras which can make blockchain development faster (like track and trace, provenance identification, warranty and usage, and cold chain).
In late June, 2018, IBM announced the IBM Blockchain Platform Starter Plan. This made its enterprise-level technology accessible for organisations 'of any size'to set up networks on the IBM Blockchain Platform via the IBM Cloud "with the click of a button". IBM also:
exploits the Hyperledger Fabric
provides a dynamic environment for testing blockchain applications
the ability to create stable and scalable blockchain applications in an enterprise setting.
Amazon justifies its blockchain service in the cloud on AWS with the following assets:
agility: would-be blockchain users can quickly start and spin up and spin down resources as rapidly as users wish to iterate
flexibility: users can experiment choices of blockchain frameworks – whether Ethereum, Hyperledger Fabric, Corda or partner-specific solutions relevant to a particular industry
pay-as-you-go: as is normal with AWS, users consume services as they need them and only for the period of time they use them (AWS has no upfront fees, termination penalties or long term contracts)
security: there is access control to to AWS resources, with granular permission polices, and there is a log of all resource activity in AWS CloudTrail.
AWS Blockchain has templates. These make it easier to:
create and deploy secure blockchain networks using the popular Ethereum and Hyperledger Fabric open source frameworks
automate the creation and configuration of blockchain networks on Amazon EC2 or Amazon ECS. Get started now.
Microsoft offers a 'Blockchain Workbench' (currently marked as being in preview). Like Oracle, Amazon and IBM , this will 'connect your blockchain to the cloud without the heavy lifting'.
The objectives of the Azure Blockchain Workbench are to:
simplify development
ease experimentation with prebuilt networks and infrastructure
accelerate time to value via integrations and extensions to cloud services and other applications a customer might already use
assist innovation by exploiting Azure as an open, trusted and globally available platform.
Enterprise Times: what does this mean
For all four major players, blockchain clearly promises a power to transform how industries and business do business. Making interactions more secure, transparent, efficient and cost-effective is the goal.
Blockchain has the potential to impact almost all industries. It could apply to a range of verticals – from transportation to supply chain and logistics to energy, retail and ecommerce, financial services,  telecommunications and the public sector. The good news for enterprises, including the public sector, is that  the 'Big 4 in blockchain' (or 5 if you include SAP) has competing offerings with which to experiment. They have done much of the initial heavy lifting. Now it is up to customers to take advantage.