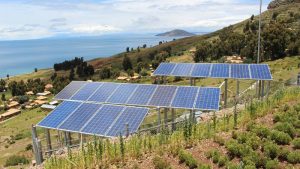 Solar Site Design provides a collaborative platform built to gather information about solar projects which stakeholders in solar projects need to share.
A key aspect for the solar industry are soft costs which are often a road block in the development of new solar projects. Soft costs include installation, customer acquisition, permit acquisition, etc. – which can represent as 60% of the cost of a solar project.
Solar Site Design is adopting blockchain technology in order to streamline the process of sharing information, to enable new solar originators to enter the industry and to reduce those expensive soft costs. Solar Site Design is a NetSuite customer (since 2007) and it is one of the first companies to take advantage of the integration between NetSuite and Oracle Blockchain Cloud Service (OBCS).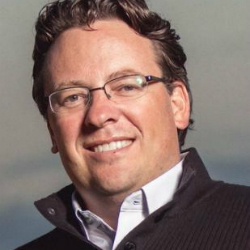 "Energy is going through what we call the next industrial revolution," Jason Loyet, CEO of Solar Site Design, said. "We are driving down the cost of equipment, engineering and design, resulting in more energy projects and more competition. We are really happy how the [NetSuite] SuiteCloud platform enables easy integration with our Blockchain apps on OBCS. It's really exciting how we can leverage the existing ways that we are using NetSuite to explore new ways to develop smart contracts and manage the projects and reward programs within blockchain."
Solar Site Design chose NetSuite/Oracle Blockchain Cloud Service
Solar Site Design helped found the Energy Blockchain Network (see below) in 2018 to solve a unique challenge. With its collaborative platform, Solar Site Design combines with multiple parties who work independently. Each party delivers value at different stages and each receives compensation for their value contributed.
"We needed an immutable record for the state of a project, so that everyone—all the stakeholders in that ecosystem—could go to one place and see where that project was at," Nathaniel Enders, Co-Founder of the Energy Blockchain Network, has explained. "What we can do with the blockchain is precisely program in what each state of the project is and what is required to help move that state forward so that the next party can participate. Then, we can automatically program in reward distributions for the value contributions. The ability to reward and incentivize participants earlier for the value they deliver is critical to efficiency."
Immutability is one of the key characteristics of the blockchain. It embraces the notion that records are tamper-proof and cannot change once stored on the blockchain. When working in an ecosystem of independents, this is essential. The blockchain establishes trust between Solar Site Design and of its sub-contractors, via the system rather than any of the individuals involved.
Solar Site Design's blockchain application builds on the Oracle Blockchain Cloud Service (OBCS), a private and distributed ledger cloud platform. OBCS features a turnkey administrative console which enables users to set up a blockchain without 'being forced' into the open source community (an uncommon selling approach by Oracle/NetSuite).
Oracle delivers its solution as a Platform-as-a-Service (PaaS). This means customers do not need to concern themselves about infrastructure maintenance or security. The 'anytime, anywhere access' allows for anyone on a team or any of the engineers to access full details of a project and update statuses.
The Energy Blockchain Network (EBN)
EBN is a multi-sided platform which aims to coordinate lead originators (sales agents/reps), engineers, developers, integrators, installers, utilities, customers, etc. to find and build energy projects. The EBN ecosystem leverages blockchain/distributed ledger technologies to establish the early structure (via smart contracts) needed to ensure value creators are adequately recognized and rewarded (compensated) for the value they deliver. When programmed correctly, blockchains and distributed ledger technologies expose who in a value (supply) chain adds the value.
EBN provides market coordination and a network infrastructure layer for the energy industry featuring:
a rewards program to accelerate lead origination; this recognizes and rewards value associated with originating, engineering, and installing DER infrastructure assets (for example, rooftop solar PV, batteries) where the 'Lead Registry' serves as a shared, trusted, and immutable registry to facilitate compensation for the value provided by participants who originate, engineer, and install new DER projects
programmable processes for building asset registries and enabling use cases; data captured during the 'Lead Registry' process (above) will build a Distributed Energy Resource (DER) Asset Registry so each DER infrastructure asset has a unique digital identity (technical data will use a blockchain-managed and organized DER Asset Registry to provide an interoperable layer to coordinate life-cycle information, customers and industry activities)
The DER Asset Registry is, therefore, a community registry of DER assets. It will store and organize data on a blockchain to provide retrieval for various future energy+blockchain applications. The EBN platform encourages third-party application layer development and partnerships to enable existing and emerging market solutions.
Enterprise Times: what does this mean
Blockchain is one of the most hyped technologies around. But forward-thinking organizations are already finding ways to take advantage of distributed ledger technology and not just in the most commonly cited industries like financial services and supply chain.
The critical question to ask is: when is blockchain the right fit? Enders urges companies considering blockchain or distributed ledger technology to think of them just like any other IT infrastructure. "You need to look at the business and understand what the problem is, who the user is and what the network needs to look like. Blockchain will not be right for everyone. If you have multiple parties across organizations or countries that all need to have visibility into a set of transactions on a common ledger … then it (blockchain) might be a fit."
In the case of Solar Site Design, blockchain delivered by OBCS as a PaaS enables a coordination and visibility of project information which would otherwise be near-impossible. If what the EBN claims is true – identification of who adds value – then blockchains may well change how businesses can work.