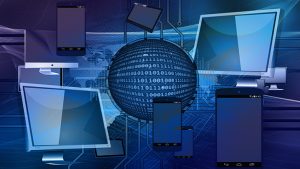 Digital transformation is a process that has been underway for some time. It is a wide-ranging overhaul of the way organisations do business both internally and externally. It includes changes to technology and culture from users to developers, operations teams to the C-Suite.
On the technology side, organisations have taken advantage of APIs to integrate with suppliers and key customers. This removes paper from the workflow reducing both delays in entering data and the risk of keying errors. Automation is seen as a way to speed up business processes.
Internally, it is often about building new applications that can access data across the enterprise. This uses APIs to remove application silos and provide easier and more accurate access to business data. Tools such as business intelligence and advanced analytics are part of this approach. Simpler access to data is especially important for business units that see better access to data as enabling competitive advantage.
Culturally, the biggest issue has been around silos of knowledge within fiefdoms rather than commoditisation of information across the business. But digital transformation is just a starting point for another revolution, the cognitive enterprise.
What is the cognitive enterprise?
The cognitive enterprise turns IT around. It changes the decades of data in, query data and interpret the results to find that mystical key insight. Instead, the data comes electronically from inside the company, its partners and public sources. It is collated and assembled into a corpus by machine learning algorithms. That corpus is then accessed by artificial or enhanced intelligence solutions.
These systems learn from users what they need in order to do their job. They can be trained and improved over time. While doing so, they constantly search the corpus of data for new information and create new connections. Those connections expose both new insights and even new information that users were not aware of. This is then presented to the user to act upon.
This latter step is important. This is about a trusted advisor who presents alternatives that can be acted upon. It can also take instructions such as create a new purchase order.
Enter the 21st Century Digital Assistant
An example of this is the digital assistant. This is not the Clippy from Microsoft Office that bounces at the bottom of the screen to deliver help on how to use a function. The cognitive digital assistant understands a user's diary. It can extract details of tasks and meetings and use that to find additional information the user may want before the meeting takes place.
After the meeting it interacts with the user. It can take instructions on creating sales orders and even suggesting additional items based on an analysis of what other customers buy. It can even prepare provisional sales contracts as part of that process.
This is not just about sales teams. Cognitive systems are well based to handle not just tens of pieces of data but hundreds, thousands and even tens of thousands. It makes them the ideal analytics assistant. Rather than the user struggle to frame a query and then interpret the results, a cognitive query engine will interpret the natural language question and search across the entire enterprise for information. It can even, if allowed, access publicly available information to enhance the search.
The result is a set of options that the user can assess and act on. Importantly, if the result seems strange, then the best cognitive systems have a transparency and training interface. This allows the user to see how the cognitive system got to the results it presented. This allows logic errors to be detected and the system to be taught to ignore some data sources in future.
What does this mean
There is a fear that this is about replacing workers. It is not. This is about moving from a mundane keyboard driven world to one where staff are able to utilise their knowledge and intuition. Organisations are held back by an inability to get at the data they own and to analyse that data to discover new and valuable insights. In effect, this is the next step on that wider digital transformation project.
The systems required to make this work are here today. Cloud technology has delivered the processing and storage capacity to gather data and create the information corpus. The compute capability of cloud means that ever more complex analysis is now possible and by using a cognitive system, it is not hampered by the limited ability of an individual to frame and codify a query.
There is still more work to do before the cognitive enterprise becomes a reality for organisations. However, unlike earlier generations of transformative IT, the cost is within reach of many more companies. The skills required to create the base systems are also becoming more commonplace.
The cognitive enterprise is no longer something to aspire to, it is something that is finally beginning to emerge.
---
Aera Technology delivers the cognitive operating system that enables the Self-Driving Enterprise. Aera understands how businesses work; makes real-time recommendations; predicts outcomes; and acts autonomously. Using proprietary data crawling, industry models, machine learning and artificial intelligence, Aera is revolutionizing how people relate to data and how organizations function. Headquartered in Mountain View, California, Aera services some of the world's largest enterprises from its global offices located in San Francisco, Bucharest, Cluj-Napoca, Paris, Pune and Sydney. For more information about Aera, please visit www.aeratechnology.com.