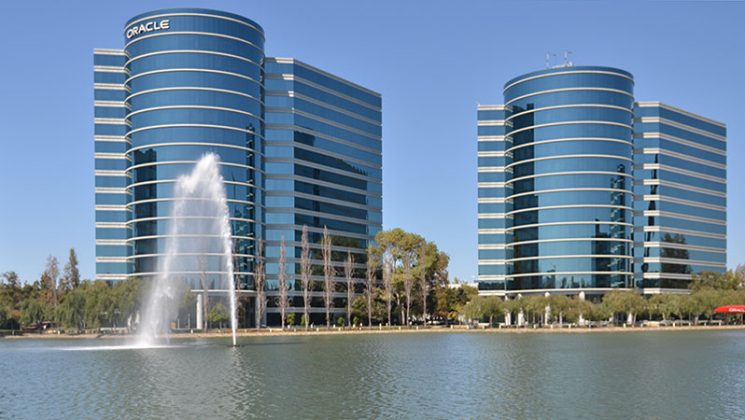 Oracle has announced its Oracle Blockchain Cloud Service. It has designed this to enable enterprises to extend business applications and processes across partner ecosystems via an enterprise-grade, secure distributed ledger cloud platform. It claims enterprises will:
increase business velocity
create new revenue streams
reduce costs and risks (by securely extending ERP, supply chain, and other enterprise SaaS and on-premises applications)
drive tamper-resistant transactions on a trusted business network.
According to Amit Zavery, senior vice president, Oracle Cloud Platform: "Blockchain holds the promise to fundamentally transform how business is done, making business-to-business interactions more secure, transparent, and efficient.
"Oracle Blockchain Cloud Service provides enterprise-grade blockchain capabilities and is able to accelerate innovation for on-premises ERP and cloud-based SaaS and PaaS customers. Enterprises can now streamline operations across their ecosystem and expand their market reach with new revenue streams, sharing data and transacting within and outside the Oracle Cloud."
Oracle Blockchain Cloud Service and Hyperledger
Oracle Blockchain Cloud Service is a part of the Oracle Cloud Platform. Fully managed by Oracle, it offers rapid provisioning and simplified operations. It has built-in monitoring, continuous backup, and point-in-time recovery. Its aspiration is to deliver an enterprise-grade blockchain platform with (it hopes) industry-leading resiliency, scalability and security.
As part of a commitment to help enterprise customers to realize blockchain benefits, Oracle joined Hyperledger. Hosted by The Linux Foundation, Hyperledger is the open source collaborative effort created to advance cross-industry blockchain technologies. By leveraging open sources and maintaining interoperability with open standards, Oracle says it wants its customers to benefit from all open-source innovations and "avoid vendor lock-in".
Oracle Blockchain Cloud Service and claimed benefits
In Oracle's views, blockchain disrupts the complexity and time-consuming processes of traditional business-to-business transactions. To do this it provides a blockchain alternative that is transparent, verifiable, and tamper-proof. In its view the benefits include:
fewer intermediaries: it does this by avoiding centralized intermediaries and exploiting peer-to-peer business networks
faster and more automated processes: by automating data exchange – and the processes that depend on it – this not only can eliminate offline or batch reconciliation but trigger automatic actions, events and even payments; in other words, processes that took days (or weeks) can happen in near real-time.
reduced costs: lower costs arrive by accelerating transactions and eliminating settlement processes through use of a trusted, shared fabric of common information; this contrasts with relying on centralized intermediaries or complex reconciliation processes
faster automation: automation speed up transactions, especially if executed outside of 'normal' business hours; exploitation of a REST API-driven platform and integration options opens up possibilities unavailable before
increased Visibility: the ability to have near real-time visibility into distributed transactions across an authorized business network is different to today; add a shared system of record with a single version of truth and business life should become simpler
enhanced security: fraud should reduce with tamper-proof business-critical records; by securing data in cryptography-linked blocks, records cannot be altered or deleted without detection; in addition all all these contribute to improved regulatory compliance.
Oracle BlockChain Cloud Service and finance
Oracle's immediate aim is clear with its confirmation of plans to:
offer Oracle BlockChain Cloud Service as part of Oracle Platform for Open Banking
provide seamless connectivity between Oracle FLEXCUBE and other banks (to enable greater security, scalability, and transparency in the information exchanged).
What does it mean
Oracle is, relatively, late to the blockchain game. IBM and Microsoft, for example, have pushed blockchain as a service (BaaS) for several years.
For enterprises, the first real sign of Oracle 'progress' was it joining Hyperledger. Now Oracle was no longer operating in its usual OIH (only invented here) mode.
Oracle BlockChain Cloud Service makes sense. Yet it is not clear whether anything really differentiates the Oracle BlockChain Cloud Service, unless it can produce (for example) some finance-sector special added value exploitation of a blockchain.