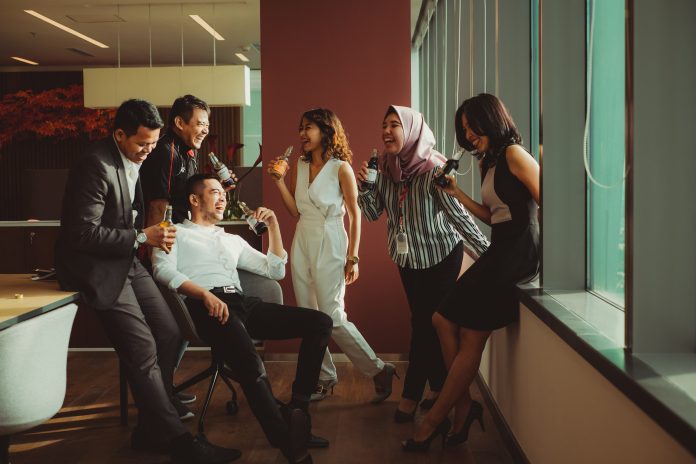 At the Atlassian Summit in Barcelona, Enterprise Times caught up with Aubrey Blanche to find out how the company's diversity programme had progressed in the last year. Blanche is now the Global Head of Diversity and Belonging at Atlassian. It's a great title.
Blanche says that this is about the entire talent lifecycle from hiring to development, promotion to reward. It is even part of the Atlassian team playbook that is available to customers. The goal is to build inclusive work environments where everyone feels that they belong. It sounds very utopian but it fits with a young company that has a clear approach to how it wants to be seen. This is not about political correctness. It is everything about ensuring people are treated fairly and with respect while fostering those same values across customers.
One of the problems we have is that the systems we work in are not fair. Blanche sees the claim by the tech industry that is it a meritocracy as a perfect example of this, calling the claim bullshit. She says that the way it has recruited and the way it has not welcomed some groups is why they are so underrepresented. The solution is not positive discrimination, a subject that is divisive. What is required is a willingness and an understand of how to assess talent correctly.
To be more diverse, Blanche says we need to get rid of the concept of diversity. It's a statement that she has made in a few interviews over the last year and one that is often misunderstood. The issue is the word diversity. What Blanche wants people to think about is balanced teams. It doesn't set a quota or create an expectation of a specific make-up of the team. It's about getting the right mix of skills that makes the team effective.
One of the most revealing moments in this interview was when Blanche talked about the audit of the Atlassian careers page. It's all about messaging. Atlassian found it wasn't representing the total package of its culture and who was in the company. It has since made a lot of changes. Among those have been approaches that encourage people to talk openly about who they are. It gives those around them an opportunity to engage with the real person who works with them not the mask we all too often wear when we leave our homes.
To hear more of what Blanche had to say and to discover what she means by belonging, listen to the podcast.
Where can I get it?
obtain it, for Android devices from play.google.com/music/podcasts
use the Enterprise Times page on Stitcher
use the Enterprise Times page on Podchaser
listen to the Enterprise Times channel on Soundcloud
listen to the podcast (below) or download the podcast to your local device and then listen there