More that 30% of projects still fail according to a 2017 report by PMI: "Pulse of the Profession". While some of the statistics show a slight improvement in recent years, few seem to have cracked how to improve this percentage consistently.
For some such as the Resource Management Institute the answer lies in improving the resource management capability with professional services firms. They advocate the creation of an RMO (Resource Management Office) that works alongside the PMO but is not part of it.
For others, the problem is more holistic and needs addressing at a higher level. Based on Shane Anastasi's book the Seven Principles of Professional Services, PS Principals aims to transform the culture of professional services firms through the adoption of the principles and processes that support them.
These theories are evidenced but without the appropriate tools to support these processes they can be hard to implement. That tool is professional services automation. Mavenlink recently published a whitepaper that identifies the core functionality of a professional services automation (PSA) tool. Its title is the same as this blog.
What is in your Professional Services Automation tool
The whitepaper describes six key areas of functionality that every PSA should contain:
Resource management
Project management
Project Accounting
Collaboration
Reporting
Integrations
The whitepaper explains what each piece of functionality should provide and what the next generation of software should offer.
What is not in your Professional Services Automation tool
Equally important are the systems of record that a PSA solution should integrate to. While there are systems that claim to provide everything, these suites often lack the maturity and richness of a dedicated offering. The whitepaper explains that integration with other systems such as Sales, Finance and HCM are crucial. Business leaders want to buy best in class solutions and they can. However, the necessary integrations need to be present.
Conclusion
There is a wide range of software solutions available to run businesses. Some provide project management, others project accounting and others resource management. Only a Professional Services Automation tool provides those and more. The whitepaper lays out what should be considered when looking to purchase PSA solution for a business. To access the whitepaper (registration required) click here.
---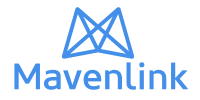 Mavenlink provides enterprise-class Software as a Service (SaaS) that transforms the way services organizations work. With projects, financials, collaboration, resource management, and business intelligence in a single unified environment, teams using Mavenlink are able to connect, collaborate, execute, and thrive like never before.