Apttus has announced Intelligent Import this week, a product created in collaboration with ABBYY. Its purpose is to automatically ingest contracts into the Apttus contract management solution. The solution automatically scans, loads and analyses components of each document.
The problem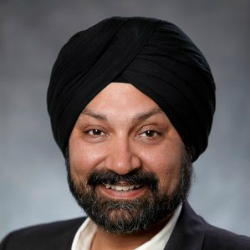 For companies deploying a quote to cash solution, including contract management, there is the headache of existing contracts. Do they continue to manually process them as required or do they input the potential thousands of documents onto the Apttus Contract Management solution? Up until now the latter has been time consuming and rarely worthwhile. The new solution aims to address that gap in the market.
Kamal Ahluwalia, Chief Revenue Officer responded to several questions about the new product. While Apttus will have customers identify this as an issue we asked Ahluwalia the scope of the opportunity. Ahluwalia replied "We believe the market has a potential of $100's of millions a year globally. This would cover all industries and segments. Pending accounting regulations ASC 606 / IFRS 15 will require almost very company to identify the obligations in its contracts, so companies that have contracts on paper or in other unmanaged systems will need to find a way to strip out the contents of these contracts and make them available to their business systems. This tool will be of particular use to each of them."
The reference to the new revenue recognition regulations is interesting. The inference is that the solution will recognise multi-year contracts that might fall under the new regulations. If so there is a time factor for this as companies need to start recognising future revenue correctly in 2018. In fact, for companies looking for investment they probably need to do so now. Rob Reid, CEO at Intacct pointed this out last year.
So what does it do?
This is where the press release and supporting documentation falls a little short of a full explanation. The solution rapidly converts documents using ABBYY's OCR technology. It then classifies the document as a contract or legal document. The system then breaks down each document into its different clauses. Images are stored separately, although it was unclear whether the solution is sophisticated enough to recognize version numbers on images.
According to Ahluwalia the system reads thousands of pages an hour. However, there appears to be a human review stage before they are processed into the Apttus contract repository. That validation process allows confirmation of correct segmentation and the OCR performance. It also includes a "state-of-the-art" interface for conflict resolution and required legal review.
The devil is in the detail
We asked if differences between standard and non standard clauses were recognized. Ahluwalia responded "Yes, standard clauses are matched to existing clauses if they have been created. The technology doesn't currently compare standard and non-standard clauses for the degree of variation. Clauses within text are highlighted in Apttus using our proprietary X-Author technology."
What it does claim to do is pull "specific components, facts and attributes from a contract or document". This probably includes names and addresses but does may not include specific details within clauses such as late payment.
It is unclear if this is included already or Apttus will add it as a later feature. Late payment interest percentages sometimes vary by contract. If this element is extracted and passed through the system, it would be useful in analysing when payments should be made to avoid higher late payment fees.
Ahluwalia did answer whether the scan detect the existence of signatures saying it is not part of the current functionality. This is surprising and there is also no mention of whether preparation for the scan includes defining formats that confirm certain positions of components.
So who is buying it?…and for how much?
The solution is available now but there are no beta customers live on the solution. Ahluwalia commented: "This is a brand new offering and we are still deploying it to our lighthouse customers, but anticipate having them available for public reference in the near future."
When asked how much the solution cost Ahluwalia replied: "Pricing is per-project based on an estimate of the number of contracts, contract pages, and formats of legacy contracts."
The product is therefore aimed at those customers that have large number of contracts to ingest. However there are also plans for a product that will import a continuous flow of contracts as well. Ahluwalia added "We are planning to release the technology for individual ingestion, stay tuned for future announcements!"
The solution is currently focused on the legal side of the business rather than finance. As the system develops, and there is no reason to suspect that the machine learning capability of the system cannot be enhanced, financial clauses could be extracted for even greater benefit. David Bayer, VP, Text Analytics at ABBYY commented: "Before the development of Apttus Intelligent Import, many contract management projects required months to even get started. Together with Apttus, we've created a solution that accelerates the accurate extraction of critical information from legal documents to significantly reduce the cost and effort of bringing existing contracts into a revenue operation. We've now put the results and processes back into the hands of our customers and their legal teams."
Conclusion
This is a very interesting product hitting the market at a time where compliance regulation is increasing. Revenue recognition, GDPR, Brexit will all have an impact. Importing historic and current contracts and extraction key clauses could identify which contracts need reviewing. Once the dust has settled on the initial installations their stories should be interesting.
Kirk Krappe, Apttus CEO commented: "Apttus Intelligent Import offers significant value to our customers. They'll be able to save time inputting contracts and benefit from the numerous opportunities that an influx of new data provides. This is an enormous step forward, a direct result of both Apttus' innovation in contract management technology and our partnership with the ABBYY team. Together, we've added a seamless, more efficient way of joining the Quote-to-Cash community."