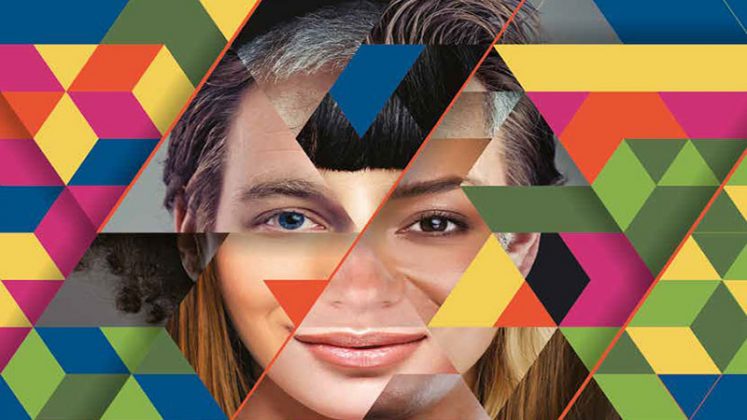 Entrepreneurial Spark Powered by NatWest, part of the embattled RBS Banking group, has published its Impact Report 2017 today. The report focuses on the success of the Entrepreneurial Spark scheme for start-up and scale-up businesses. Among the successes the report lists are £151 million in investment raised and that 85% of businesses are still trading. This latter figure compares with 40% nationally although the source of the 40% figure is not given.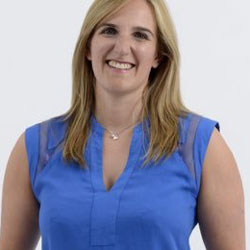 In a statement Lucy-Rose Walker, Entrepreneurial Spark CEO said: "We've given this Impact Report the title 'Blow Your Mind' and it's not hard to see why. The stats are truly mind blowing and we've enabled our entrepreneurs to create real jobs, huge turnover and significant investment via our focus on developing their entrepreneurial mindsets and behaviours. Our entrepreneurs have turned over £176m, so it is clear what an impact we are having on the UK economy.
"Our vision is to create positive social change by giving people the chance to grow and create jobs, and value in the economy. It's really gratifying to see that those entrepreneurs have now created 3,152 jobs across the UK, all of them creating social change by contributing to their communities and local economies."
Entrepreneurial Spark in numbers
The Impact Report 2017 makes for interesting reading. It throws a lot of numbers around which are exceptionally impressive. Unfortunately, although the report has been released the Entrepreneurial Spark website doesn't have the updated figures yet. What it does have are last years' numbers which provide a useful comparison of 2015 to 2016. Here are some of the numbers with last year in brackets.
£151 million investment raised (£45 million)
3,152 jobs created (1,816)
£176 million turnover (£86m)
1,736 companies supported (660)
The growth across the board from investment raised to jobs created is good news. What is more important is the sustainability of those businesses. The report is claiming that 85% of business are sustainable although it doesn't make it clear if that is over a single year or over multiple years. It would have been helpful to get an idea of the failure rate and some indication of why.
Start-ups continue to thrive in the UK
The news that start-up business are continuing to grow in the UK is very welcome. Last week, a report by NUMA Barcelona said that 40% of startups will shun the UK and London in particular. That report cited Brexit, immigration and the availability of funding. The latter was particularly strange as the UK has a seeming insatiable appetite for startups at the moment.
Last week Digital Catapult said they have £1.1 million available to deliver Cyber 101. It is a business and mentoring programme aimed at supporting existing SMEs and new start-ups in the cyber security space. It is just one of several projects that is looking to invest in the technology start-up market which is especially strong across the UK.
Start-up news is not hard to find in the UK. Unfortunately, most of it tends to focus on the technology market because it is easy to link those announcements with major news stories. Entrepreneurial Spark is investing in a much wider market from skincare products to restaurants.
Entrepreneurial Spark has also looked to extend the geographical reach of start-ups. In 2016 it started a pilot for a virtual enablement programme. This was done in conjunction with the Highlands and Islands Enterprise, the Scottish Government and Harper-Macleod. It deliberately set out to target hard to reach entrepreneurs. According to the report it managed to enrol more than 40 entrepreneurs. The success of that project will be a real interest to other communities around the UK. Many rural areas struggle to get support ranging from communications to investment.
Building more hubs to support a start-up culture
There are currently 13 different hubs supporting the programme. Edinburgh and Manchester are the two latest hubs to open up. The opening of Edinburgh coincided with it being named Start-up City of the Year at the British Entrepreneur Awards. This approach to covering the whole of the UK with local hubs is in stark contrast to other start-up programmes. Interestingly the next location for a hub is intended to be London which will open in 2017.
Conclusion
The UK is continuing to transition from a culture of very large businesses to one where small enterprises and start-ups dominate. A House of Commons briefing note from December 2016 shows that there were 5.4 million SME's in the UK which represent 99% of all UK businesses. More importantly for start-ups, 5.3 million of those business were micro-businesses with less than 10 employees.
As the UK continues to grow from the last recession it needs more of these micro-businesses and start-ups to grow. It also needs to rethink how it approaches funding for this group of businesses. The bail-out of RBS, parent of NatWest, means it is majority owned by the UK Government. Its success so far with Entrepreneurial Spark shows that it is possible to fund businesses across the UK. Perhaps it is time for various government departments to spend time finding out why this programme is so successful.