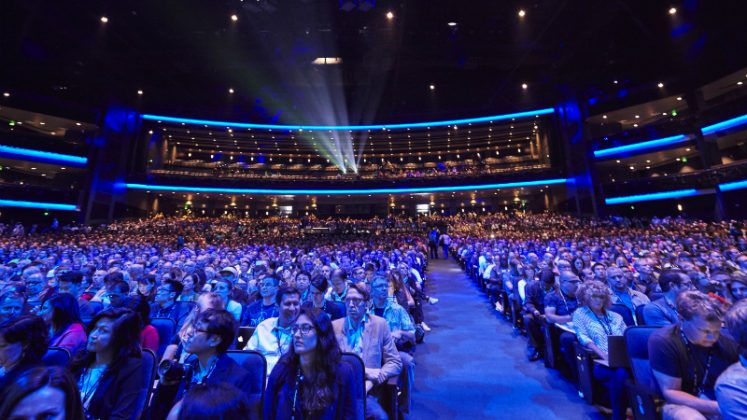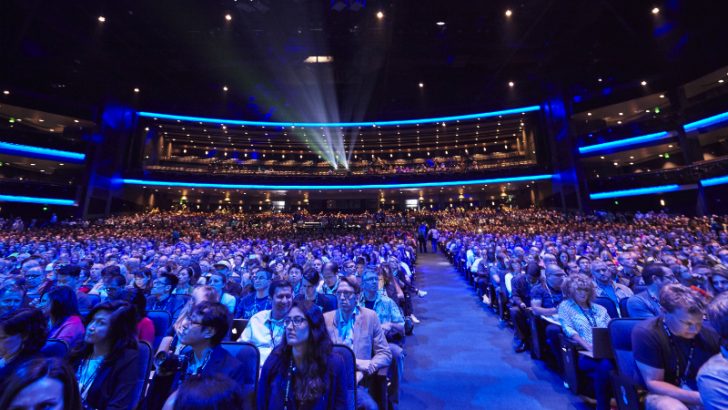 Conference season is well under way and Adobe's big Creativity Conference has finished for another year. MAX 2015 was the last in LA, at least for a while, as next year the event moves to San Diego. As always Adobe put on a great show, especially in the day 1 keynote which is always an unforgettable audio/visual experience. This year's festivities even included a wall of donuts which surely pushes creativity to the very limit.
2015 marks the third year of Adobe MAX since it was rebadged as the Creativity Conference and moved away from being a developer event. Adobe inherited MAX through its acquisition of Macromedia which gave it the Flash Platform. For those of us who remember those years it is still strange to see MAX's session catalogue filled with talks on Photoshop, Illustrator, InDesign and Premiere.
Design is more relevant to developers than ever
While at a glance this should mean that MAX and Adobe is less relevant to software development, in fact the inverse is possibly true. Design is now more important to the software development industry than ever before. The growing appreciation for software user experience is leading many traditional IT and engineering organisations to start adopting design.
In CIC's case study on Barclay's Pingit mobile app we outlined how, for the first time, the bank's development teams took a User Centred Design approach. Consider how a few years ago car manufacturers would have thought little about design in relation to software yet now it has become a key element in Tesla's success. With that in mind MAX is an important opportunity to see how Adobe and its customers are changing and adapting to this new world of design in software.
No mistaking: Adobe is a cloud business
The key product announcements focused around Adobe's mobile and cloud story, building on last year's event. In some respects, this year was a repackaging of the last. In 2014 Adobe announced the Creative Profile; this year that has been rebadged to CreativeSync. Essentially, this utilises the cloud aspect of Creative Cloud by allowing a customer to sync files and other design assets in a way that makes them accessible within any of the Adobe products. This includes both mobile and desktop.
Adobe focused a lot on mobile and how its evolving suite of cloud apps can be combined with each other and the traditional desktop tools (Photoshop, Illustrator, InDesign and so on) to create new designer workflows. To see this action in the keynote was impressive and looks to truly transform the way that designers work and the way in which they can express their creativity. The challenge for Adobe will be making the customer base beyond those at MAX aware of CreativeSync and what it potentially means for them.
An interesting element of the Creative Cloud story is how successful Adobe has been in moving customers to the cloud and a subscription payment model. Many organisations, especially the enterprise, are still reluctant to adopt cloud for a variety of reasons (e.g. security, latency, data privacy etc.). The two vendors most recognised to have truly broken through are Microsoft with Office 365 and Salesforce. However, one should really include Adobe in this list.
Over the last few years Adobe has become a cloud success story in a market where most software vendors are struggling. Not only has it done well to transition customers to a cloud-based delivery model but it has also made it work financially. Adobe now makes more money through subscriptions than it did via perpetual licences. Some large customers who have very specific rules pertaining to cloud have paid particular notice to the change. Whereas they have avoided cloud elsewhere, Adobe has forced their hand in the case of being able to access the company's tools (although some choose to avoid CreativeSync). They may not like it but it's testimony to the importance of Adobe's products to their business that those customers have accepted it.
Responsive Web Design and Prototyping are new for web designers
In addition to CreativeSync there were a slew of product enhancements across the core areas that Adobe covers: Graphic design, web and mobile, photography and video. With respect to web development there was the addition of Responsive Web Design (RWD) capabilities in Adobe's no-code web development tool Muse. And there is a new design and prototyping tool coming for web and mobile user experience design, codenamed Project Comet. Both of these will really benefit web and mobile designers. For those with limited coding capability they can now create Responsive websites and with Comet they will be able to create interactive prototypes.
By adding RWD to Muse, designers will be able to create websites that will provide great, optimised experiences across all devices from the smallest phone to the largest desktop screen, without having to worry about the complexities of the underlying code. Comet will enable high fidelity rapid prototyping and design of websites and mobile apps all in one tool. This will speed up the time it takes to create and iterate a website or application experience. Project Comet will be released as a Public Preview early next year.
There is no doubt that these two announcements will please many customers and certainly everything in the keynote was very well received by the Adobe faithful. But that does not mean they come without questions and many of those are old ones.
One has to wonder how easy it will be for developers to work with the output of Muse. For example, pulling elements of the design from a database could be problematic. Similarly, how will a tool like Comet work in the context of a workflow that includes creating low fidelity prototypes in tools such as Axure? And how does a Comet prototype move into production?
The old question of design/development workflow gets asked again
Facilitating the designer/developer workflow has always been a challenge. Where applications are built using HTML5 the situation is slightly easier but is then complicated when, for example, building native mobile apps. How does one go from an HTML based prototype (in "Comet") to an iOS app built in Objective-C?
These are not questions that Adobe needs to solve alone but it does need to help find the answers. Interoperability and integration with other tools – whether those are for designers or developers – would be a good way forward.
Last year's announcement of Creative Cloud Extract and the Creative SDK were sensible and welcome steps but need to go further. There are also some great changes coming to Adobe's perennial web development tool Dreamweaver. These include: integration with CreativeSync to expose design assets such as images and colour palettes to developers; RWD support through the popular Bootstrap framework; and integration of Adobe's Brackets code editor. These are welcomed developments, but ideally need also to be replicated in the more mainstream developer tools such as Visual Studio and Eclipse.
Adobe are embracing the power of cloud for faster delivery of new features
Adobe announced improvements to the core tools and continued to embraced mobile via a diverse strategy that takes in mobile apps and touch experiences within the desktop products. Following last year's partnership with Microsoft, in which Adobe optimised certain tools for use with Microsoft's Surface device, this year there was something similar with Apple and its iPad Pro. The move to the cloud subscription model has allowed Adobe to increase its development cadence and so deliver new features, products and services faster than it has historically.
Despite being perhaps the biggest monopoly in technology, Adobe is not resting on its laurels. It continues to push forward with new innovations. By attending the Sneak Peaks event which shows off some potential new capabilities it is clear that there is a lot that will excite its customers still to come.
This piece was first published by Creative Intellect Consulting (CIC) and was written by Clive Howard.