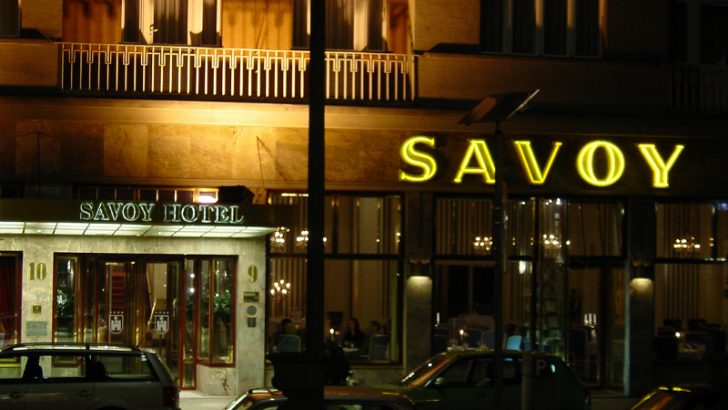 For those companies using Concur the travel booking software has at times been limited. For those businesses looking to give a greater degree of freedom for its staff to choose from Concur now have a partnership with Booking.com.
With over 800,000 hospitality locations listed on its site, ranging from private Bed and Breakfast accommodation up to luxury spa hotels, it will be possible to give employess a far better range to select the accommodation they want, in the right location and at a price that meets with corporate guidelines.
Tim MacDonald, executive vice president of Travel for Concur commenting in the press release said: "Our new partnership with Booking.com demonstrates the importance of providing next-generation solutions to capture how business travel is evolving.
"We are focused on providing a fully integrated travel and expense solution that allows our customers to adapt as change happens. In the coming months, we look forward to expanding our relationship with Booking.com as a TripLink partner to capture this booking information while removing the pain points of the manual expense reporting process."
Triplink is the travel booking system that integrates with the expenses solution, now owned by SAP. It already has partners including AccorHotels, Airbnb, Air Canada, Avis, Enterprise, Etihad Airways, HotelTonight, InterContinental Hotels Group (IHG), Lufthansa, National Car Rental, Marriott (International), Starwood Hotels & Resorts, Sixt, United Airlines and Wally Park. This latest partnership see's it extending it reach to a far wider base of options for customers.
What will be interesting is what the integration between the two SaaS platforms actually consists of.  MacDonald infers that the integration is not yet complete but one hopes that the basic functionality of cost approval is in place so that individuals are only able to search for those options that meet company guidelines. There are also several criteria that normal Booking.com users are able to utilise that are specifically aimed at Business users such as Wi-FI, Parking, Airport Shuttle, Fitness Centre and free cancellation.
This is an interesting move by Booking.com and if it can capture Concur users it should increase its share of the business travel market just when the recession seems about to close and travel is on the increase. In a recent study the GBTA announced that business travel would be increasing in 2016 with spending increasing by 9.5% in Germany and 6.2% in the UK alone (Source: Reuters).
Ripsy Bandourian, Senior Product Owner at Booking.com echoed this commenting: "We're seeing strong growth among business travelers on Booking.com. In fact, nearly one in five of the bookings made on our site and mobile apps are now for business.
"This partnership with Concur enables us to bring our signature seamless booking experience to even more business customers worldwide, helping them get the most from their corporate travel budgets, while saving their travel managers and employers both time and money."
Conclusion
This represents a confirmation of their shift in strategy by Concur following their partnership with Airbnb in 2014 . This opening up for business travellers means that as the integration between their partners delivers greater choice so Concur will be able to focus on fewer integrations.
It will be interesting to see what the hotel chains that have long been linked to Concur make of this latest move and what the price comparison between the two options for the same hotel will be, though looking at an IHG hotel in central London the price was the same on www.booking.com  as it was on www.ihg.com.
This move is all about choice and this partnership is a recognition that Booking.com is making serious strides into the business travel market in order to increase revenues. The move will be popular amongst Concur users and will also provide another brand name for Concur when trying to persuade more businesses to look at Triplink.