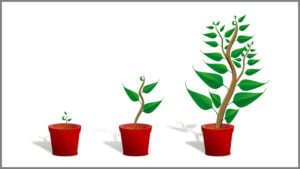 Field Service Management vendor ServicePower has published a business update for H1 2023. The last business update it appears to have released was for H1 2021. The reason for the gap might be the resurgence of growth the FSM vendor has recently achieved.
During H1 2023 ServicePower saw a 132% increase in new ARR bookings year over year.
ARR growth rate rose to 127% by the end of the half-year mark compared to the same period in 2022
Average ARR per customer rose 26% year over year
Net retention for H1 2023 was 112%
Effectively ServicePower is increasing market share through the acquisitions of customers and expansion within customers. However, the firm may still be losing customers if the retention calculation includes the net ARR increase, depending upon how the net retention is calculated. Notably, it hasn't shared its churn rate, though few SaaS companies do. ServicePower, like most private companies, has not shared the revenue total for ARR or total revenues, but it generally seems to be heading in the right direction.
Frank Gelbart, Chief Executive Officer at ServicePower, commented, "Indicators like these point to the fact that what we're building at ServicePower resonates with our customers. This feedback inspires us to continue to pour into our customer base and reinvest in our solution so that we can deliver delightful field service experiences for the best of the best."
Business success
During H1, ServicePower also announced that TK Elevator (TKE) had selected ServicePower for its field service scheduling and consumer self-service platform. The company has over 50,000 employees across 1,000 service centres in over 100 countries. It began rolling out the solution in Benelux, starting with Belgium and Luxembourg. It isn't clear whether ServicePower won a global contract.
ServicePower also revealed in May that its solution has identified and helped reduce CO2 emissions by 30,000 tons within its customer base. Gelbart noted, "Among companies with a strong environmental record, 89% outperform others within their market. This illustrates that sustainability initiatives are beneficial for the environment and a key factor in distinguishing organizations within their industry."
The company also sponsored an IDC whitepaper, "Field Service Excellence Drives Enhanced Customer Experiences and Outcomes". It examined key trends in the field service management industry, including how the dynamic nature of field service demand requires better planning and visibility.
Gelbart added, "As we head into the second half of the year, I am empowered and excited by the passion that drives ServicePower. Our team has worked tirelessly to exceed both internal and external expectations and I have no doubt that they will deliver strong results through the rest of 2023."
Enterprise Times: What does this mean
ServicePower growth continues, though the retention figure might be a concern. It is now six years since Diversis invested in the company. Is the timing of the announcement an indication that it wants to realise its investment, or will it continue to support the growth that Gelbart is achieving?
ServicePower is recognised as a significant player in the FSM market. Gartner identified it as a visionary for the sixth successive year in 2022 in its FSM Magic Quadrant. With Gartner retiring the Grid after 2022, ServicePower and others will have to turn to other formats for a graphical representation of their strength in the market.
Will this bullish announcement by ServicePower see further growth and more customer announcements in the coming months? Is Diversis Capital considering a sale? Without further investment, how will ServicePower accelerate its growth? The announcement does little to say where this growth is coming from despite the company's presence in Asia and Europe, and customers in Asia.