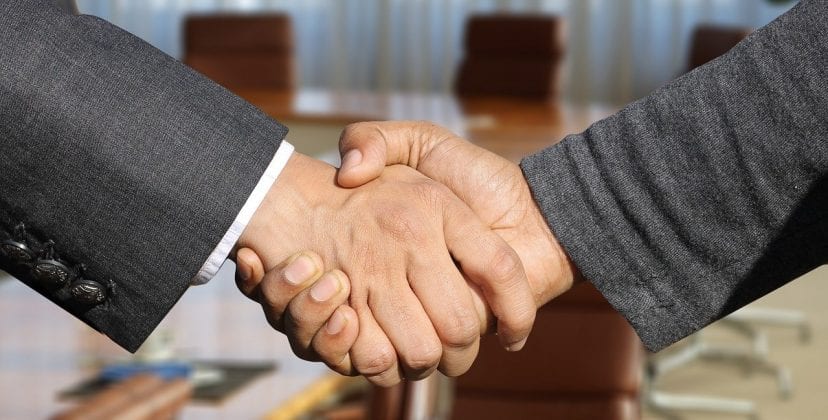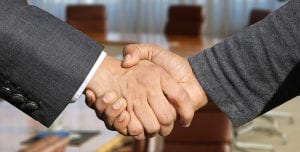 Freshworks revealed the successes that its integrations with Meta Messaging channels have had for customers. It has enabled its customers worldwide to enhance the experience of their customers across their solutions. Integrating its Neo platform to Meta solutions began with integration to WhatsApp in 2019. It subsequently added Instagram in July 2022 and FB Messenger. The integrations connect the channels to the Freshchat, Freshdesk and Freshsales products.
They enable customers to ensure that conversations are personalised and delivered to the right person in the organisation. They can also leverage the Freshworks AI bots. It reduces the onus on humans and enables organisations to deliver a good customer experience at scale. Using the AI Bots, Freshworks customers can initiate conversations or respond to queries on the customer's channel of choice.
Enterprise Time asked Freshworks whether the partnership goes beyond the technology partnership. Freshworks responded, "Freshworks and Meta are also involved in joint marketing activities to promote the joint solution in play to global businesses."
Kyle Jenke, Business Messaging, Director of Partnerships at Meta, commented, "Messaging is how people and businesses want to communicate and get business done. Businesses of all sizes are embracing this shift and finding new opportunities to better engage with customers, offer support, and drive sales. We're excited to work with Freshworks to make WhatsApp available for more businesses to better manage the end-to-end customer journey on our messaging platform."
Customers taking advantage of integrations
The announcement is less about the improvements to the integration and more about the benefits that customers such as MTN Cameroon in Africa, Body & Fit in Europe and The Giving Movement in Dubai have seen.
The Giving movement, a UAE-based sustainable fashion brand, has improved customer engagement using Freshworks' WhatsApp and Instagram integrations.
Nick Fisher, COO of The Giving Movement, said, "We are a purpose-driven brand, and we believe in a customer-first approach. Freshworks enabled us to communicate with our customers through the channel of their choice. With the omnichannel function, we were able to address customer queries from multiple channels in a single view – thus helping us further our vision through our customer community."
MTN Cameroon, Africa's largest local telecommunications operator, used Freshworks integrations across several channels, including WhatsApp.
Imani Masuke, Specialist Digital & Innovation, stated: "Around 2 years ago, we only had 20% digital penetration for customer support, with a majority of our customers coming to our physical stores and contacting our call center.
"Today, the Freshchat integration with WhatsApp and other messaging channels allows an impressive 40+% of our customers to reach out to us through digital channels. We are confident that this number will continue to grow in the near future as per our digitization of channels strategy,"
Are there any innovations to integration with Meta solutions
Enterprise Times also asked Freshworks what improvements have been made recently. However, instead of revealing improvements, they responded with an interesting reply describing the solutions and their benefits.
They replied, "A unified API for channel integrations allows businesses to add new communication channels and apps as they expand and grow, without the need for complex custom development. This can help reduce the costs and complexities of scaling communication across messaging apps and can make it easier to adapt to evolving customer needs.
"The Conversations service within Freshworks Neo provides a reliable, secure, and HTTP REST API platform that supports our in-house email service & opens up integrations with popular messaging apps. Integrations with messaging apps such as WhatsApp, Instagram, Google's Business Messages, Apple Messages for Business, Line, Twilio SMS, Slack, and MS teams can help business teams collaborate better & seamlessly engage with customers across channels. In a nutshell, we: 
"Help reduce the cost and complexity by integrating with popular messaging apps without expensive deployments or IT support.
"Enable contextual conversations on customers' preferred messaging channels and helps build meaningful relationships.
"Help build customer trust by helping customers when they need help using our secure and reliable API
"Maintain integrations & deploy updates & features across the mentioned channels."
Enterprise Times: What does this mean
It is disappointing that the releases did not reveal any recent improvements to the integrations with Meta solutions. However, the crux of the announcement was the benefits gained by organisations that have taken advantage of the integration and can now communicate effectively across multiple channels.
Prakash Ramamurthy, Chief Product Officer at Freshworks, said, ''Our partnership with Meta is a testament to the true value of Freshworks' products. Freshchat and Freshmarketer seamlessly integrate with Meta's main messaging platforms — WhatsApp, Instagram Messaging and Facebook Messenger — enabling businesses to communicate with their customers quickly and easily, resulting in a better customer experience."
What was also missing was the detail and use cases of exactly how these customer organisations were using the technology. However, far more information detailing this is available in case studies for Body & Fit and MTN Cameroon.