Salesforce has launched the next generation of MuleSoft, the unified solution for automation, integration, and APIs. Salesforce says the solution easily automates any workflow so any technical or non-technical team can adapt to constant change and business complexity.
The solution now includes no-code capabilities to automate repetitive manual tasks using bots with MuleSoft RPA (robotic process automation). This will connect data from any system, such as Slack, Stripe, and Workday, with MuleSoft Composer. The new capabilities are fully integrated into Salesforce Flow. A complete suite of automation technologies designed to help save time, increase productivity, and deliver better experiences.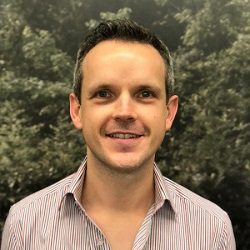 The company says business teams like sales can close deals more efficiently. Furthermore, service agents can quickly sync customer records to improve customer service interactions.
Shaun Clowes, Chief Product Officer, MuleSoft says, "It is an integral part of Salesforce Customer 360. MuleSoft helps companies integrate complex systems and data. At the same time, expanding the universe of people who can use automation across any system or workflow. The result is empowered business and IT users. From sales and customer service to HR and finance, who can do more with less. Quickly creating workflows and integrations that drive efficient growth and faster time-to-value."
Modern, easy automation and integration
The all-digital, work-from-anywhere world has increased the number of systems and amount of data companies must manage and connect. Salesforce suggest this has created integration roadblocks to automation progress. When new systems are needed or business requirements change, 96% of companies find it difficult to modify existing automations. This is according to research undertaken by Salesforce.
MuleSoft Automation addresses those concerns with capabilities:
Deliver intelligent automation anywhere. MuleSoft RPA enables any team to replace repetitive and manual tasks with bots that can intelligently process data from any system, document, photo, or legacy user interface. These bots can also be securely shared and reused across teams.
Drive faster innovation with clicks, not code. Purpose-built for business teams, both MuleSoft Composer and MuleSoft RPA seamlessly connect applications with pre-built enterprise connectors and bots.
Automate and integrate anything. MuleSoft RPA and MuleSoft Composer work seamlessly with Anypoint Platform, MuleSoft's industry-leading integration and API management platform. Automations can benefit from hundreds of connectors to important systems and even directly invoke APIs created by technical teams.
Achieve end-to-end automation at scale. Teams can use MuleSoft RPA to automate workflows across multiple systems and apps. This is achieved by integrating RPA bots seamlessly with Salesforce Customer 360, Anypoint Platform, and MuleSoft Composer.
Maintain security and governance. With Anypoint Platform, IT teams can govern, monitor, and secure any automation and integration built with APIs or bots.
Automation driving value for employees, customers and business
Salesforce says its customers are running 4.8 billion MuleSoft transactions daily and decreasing operational costs by 74%. They are saving over 100 billion hours of work every month with Salesforce Flow. Across industries, customers are using Customer 360 with MuleSoft to automate workflows at scale and enable business growth.
A study from Mulesoft published last month reveals business demand for automation has surged over the last few years. It now spans multiple departments in a bid to accelerate efficiency and productivity due to macroeconomic uncertainty. However, existing technology architectures are slowing progress. 80% of organisations are concerned supporting automation is likely to compound technical debt. Automation done right can fuel efficient growth. By tapping into the combination of integration and API management, companies are successfully scaling automation and reaping the benefits.
According to Sam Jaddi, CIO at ADT "Our growth, through acquisitions provided an opportunity to assess and improve employee and customer experiences by streamlining our technology stack. With MuleSoft, we've been able to integrate systems and automate processes more seamlessly. We aim to deliver unified and premium customer experiences from anywhere and across all our business divisions."
AT&T is using Salesforce to deliver new types of connected experiences and improved customer service for its millions of customers. "MuleSoft has streamlined and fortified customer support across all channels at AT&T. With its automation and integration capabilities, we've reduced the time our teams are taking to complete administrative tasks. MuleSoft and Salesforce save our sales and services teams more than 1 million work hours a year. We can focus on what they do best — helping our customers," said Brad Ringer, Principal Solution Engineer, AT&T.
Enterprise Times: What this means for business
There's a well-documented skills shortage. There is also macroeconomic uncertainty across markets, as well as hiring, pricing, and supply chain challenges across the globe. As a result, businesses are becoming more focused on the bottom line, reducing costs, more efficient growth and increased productivity. Salesforce's research suggests 90% have seen a rise in demand for time-saving automation from businesses over the past two years.
Hence Salesforce expansion of MuleSoft to Every Team with automation and integration across any system or workflow. Mulesoft is an already an impressive solution. It is used as the 'middleware layer' for integrations across industries and sectors across the globe. The new solution combines MuleSoft RPA and MuleSoft Composer to automate complex business tasks across legacy and modern systems. Definitely a step in the right direction for enterprises looking to save time and resources of key teams.