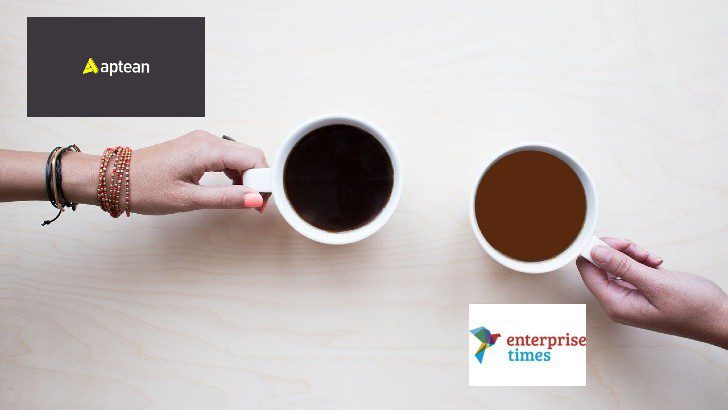 TVN Reddy has been the CEO of Aptean since 2018 and has spent nine years in senior positions at the company. Unusually his background is as an engineer, and he spent 11 years at ADP in a variety of technology and product roles before moving to Aptean.
Under his leadership, Aptean has honed its focus, selling off sections of its portfolio a few years ago. Following a funding round led by TA Associates and Vista Equity partners in 2019, and another that brought in Charlesbank Capital Partners in 2020, the company has continued its growth trajectory organically and through non-organic acquisitions.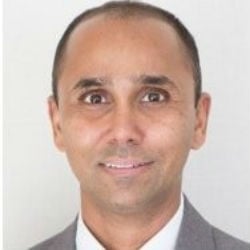 Enterprise Times spoke to Reddy about the firm. Reddy has led Aptean through huge changes, so how would he describe Aptean today?
"We're a leader in industry-specific comprehensive solutions to mid-market manufacturers and distributors. It is the real Aptean advantage, we call it internally. It's combining the industry experience and expertise that we accumulated over the years and decades with our products.
"It includes products we have acquired and built, along with our ability to continuous innovation on the technology side. So we can help our customers and markets in their digital transformation journeys."
A business update
Can you give me a business update for Aptean?
"We have roughly 10,000 customers [6,000 ERP customers], roughly $500 million in revenues, and 3,000 employees. [The number of] offices is always growing with acquisitions, call it about 20 offices worldwide. We're roughly 9% organic growth, from a recurring revenue perspective, and on total revenue, including acquisitions, we're probably roughly north of 20% on an annual basis.
"We've pretty excited about everything we're launching, the demand for our solutions, and the increasing customer satisfaction with our solutions, especially the next generation [ones]. We are seeing strong momentum and adoption of our cloud solutions with the 40% cloud growth.
"More importantly, the adoption of comprehensive solutions that are beyond ERP. That was a big strategic initiative for us. We're super excited about that. We continue to be very focused on driving higher customer satisfaction and an increasing focus on capturing more share of wallet of new and existing customers."
On the future
What's your vision for Aptean?
"Become the leader in providing industry-specific solutions globally to all manufacturing and distribution sectors."
What steps have you completed to realise that vision in the last 12 months?
"Number one is we launched some of our next-generation solutions. We launched our next generation Aptean Food and Bev, which is significantly picking up traction in a lot of different areas. Aptean Enterprise Asset Management, which is completely rewritten for cloud, is built from two acquisitions we did over the last five years.
"We launched Aptean Commerce solutions 18 months ago, but they are building momentum now. We'll be integrating plant operations acquired from MES solution in Belgium. We already have OEE solutions for process and discrete manufacturing. On the supply chain side, have the solution we acquired, Paragon, in the UK. We're taking that solution globally."
Will you migrate existing customers to the new cloud-based Food and Beverage ERP solution?
"Over time, we will partner with customers on that journey. But over time, they should move to the next generation solutions to get the best value."
Do you have a timescale for that?
"We've been in the ERP space for a long time. I don't know the timescale for the migration. It's always longer than we think.
"We don't intend to force migrations. It's a lot of preselling the value to them. That's how we've approached it for the last decade, and we will not change that. It's going to be at the customers' pace. Customers today are a lot more receptive to that message than four years ago because it covers more of the requirements landscape and has even more value."
Priorities
ET asked Reddy what the priorities for 2022 are. He noted that they will continue to launch their next-generation solutions. Recently launched solutions include Food and Beverage ERP, plant operation, EAM, and OEE. The top priority is driving momentum in sales and implementation. Reddy also expects to see an increase in the wallet share of existing and new customers.
What does Aptean hope to achieve over the next six months?
"Penetration of our solutions beyond ERP into the base and also bundling of our new customer solutions. We want to see that significantly higher than we have ever seen. Whether it's cross-selling or bundling into the new solutions. At least 10% of new sales are the base. We would love to see 500 customers or so move from our on-prem per year, call it 10% of the customer base annually, to use Aptean cloud as their path to digital transformation."
What do you want Aptean to be famous for?
"We want anytime, any manufacturer thinks about a solution that fits their industry, we want them to think about us, Aptean industry-specific solutions."
On partnerships
In terms of your partnership strategy, when I spoke to Duane George, you had partnerships with Google, Microsoft and Amazon. Has that changed?
"For technology partners, our strategy is Azure and AWS. On the route to the market side, we have about 100 partners that span across food and beverage and other solutions. We primarily use VARs in markets we don't serve directly. Where we have feet on the ground from a salespeople's perspective, most of our partners are either services only partners or reference partners."
Also, you have a long list of just over 60 partners in the Food and Bev. What are you looking to do going forward in other areas?
"You're right; 67 of the partners out of the 100 are primarily focused on Food and Bev. That's because it's easier to build a channel within the Microsoft channel. The rest of the partners are on our technology. We don't need too big a number of them. We need fewer, more committed to us."
Are you looking to have significant technology partnerships beyond Microsoft?
"Microsoft is the big one because we use Dynamics for Food and Bev. The real reason we use Dynamics is very simple. It gives us access to the global market. You don't have to figure out how to do multicurrency accounting and localization. That's why we use that, especially with process manufacturing, because we have a unique position with less competition.
"We do have some other partnerships for quality, uniPoint.  In Germany, we have a couple for quality and other solutions. Those are one-off solutions. We don't have any today, other than Microsoft, and we don't plan to have any broader partnership with any other technology partners."
On internationalization
Aptean already has offices in the US, Europe and a few in Asia. What is the strategy for international growth?
"I'm going to go back about three years ago. In 2019 our business was 84% North America. Today our business is about 56% North America and 44% outside. Today we are in the UK, Benelux, DACH and the Nordics.
"Over the next three to five years, our ultimate goal is to have a fully comprehensive solution as we have in North America for process and discrete manufacturers in all of these markets (Benelux, DACH, Nordics and UK). We have some ways to go there. In some markets, we are better than others. Three years forward, at a minimum, 50% of our business will be international."
The offices in China were inherited through acquisition. In India, Reddy is growing the organisation. The Bangalore office already has around 700 employees. Aptean opened a second office in Madurai to act as a disaster recovery centre and deliver access to new markets. That office already has 250 employees, and Aptean is rapidly growing in India.
Reddy explained further, saying: "Primarily those offices are product development and some support. Roughly between India and China, we have roughly 1,100 employees. 75% of them are our product development. Our product development organization is about 1/3 of our company."
On acquisitions
Acquisitions cost money. How is Aptean funding them, and will it seek more funding in the future?
"We have three private equities that own stakes in Aptean. We are backed by some of the biggest private equity firms in the world. We're funding acquisitions through the combination of debt and organic growth. Over the next 24 to 36 months, we'll be doing some more equity financing. But our acquisition strategy doesn't depend on equity coming in."
What is the current acquisition strategy?
"Aptean seeks companies with strong adjacencies in industry-specific areas of interest. What we want isn't necessarily up for sale. We will continue to be diligent. Our journey over the last three years in organic growth was like 1-2%; now, we have 9%.
"Our inorganic acquisitions drive organic growth because of the solution expansion, access to new markets, and driving scale. We're very diligent in making acquisitions. The long-term vision is how do we build scale and leadership in those verticals?"
On challenges
What are your challenges?
"Unlearning and relearning? Everything around us is changing. Markets are changing, and the pace of digital transformation is changing, which is very exciting for a technology person. It's extremely important for us to be able to rethink how do we serve at scale? Rethink how we take these customers to the cloud to get the most benefit from those solutions.
"This is unlike an ERP deployed 20 years ago, where they get what they get. Usually, they used 25-30% of the functionality, and they were happy with it. They customized the hell out of it. It's really unlearning some of the old ways of doing things and rethinking how we serve these markets better for the next 20-30 years."
What's the hardest thing you found one learn?
"A lot of the time, I'm very detailed of it. I'm an engineer by trade and by education. I tend to go into too much detail. It's pulling myself back up. I have to remind myself that every day."
What are the technical challenges
What is Aptean's biggest technology challenge at the moment?
"It's not necessarily technology; technology challenges can be overcome. The biggest 'technology' challenge is how we convince our large base of customers to adopt cloud solutions. We know it's good for them. They know it's good for them. But how do you make them realise that, and how can we deliver their digital transformation initiative, adding on Aptean Pay and all the solutions that will benefit them, and then give them higher ROI?
"The answer is, deliver those solutions at the right cost and right levels of investment from their perspective. Some of that has to be done through reengineering the products and the right implementation processes and all of that stuff.
"That's what I think about on a weekly basis, and we brainstorm around that. How we take 5,000 odd customers and grow because we make a lot of ERP acquisitions. Also, 80% of the customer base, sometimes 100%, is on-prem. For us, the ability to move them to a standard vertically focused solution with less customization, there will never be zero. That journey is the hardest. We'll continue to chip away at it. We have a long way to go."
The book question
What was the latest book you read? And what was your takeout for business?
"The book I read is Unlearn, by Barry O'Reilly (Amazon Aus, UK, US). To excel and take it to the next phase, the biggest takeaway is that you have to step back and relearn habits and inspect habits. You've got to change some of the core habits individually and organizationally. You have to unturn every single habit that we have to be able to pull back and go faster. It has a great example of Serena Williams. That was fascinating."