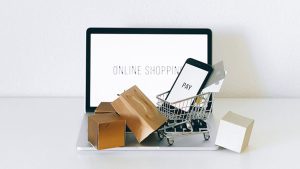 Salesforce has unveiled a raft of new features for Customer 360 with enhancements to its Commerce and Marketing Cloud solutions. It has a new integration with Google using first-party data to more efficiently plan, activate, and optimize marketing campaigns on Google Ads.
Salesforce has also added 12 new partners for its customer data platform (CDP). It allows organisations to draw in third party data for analysis. Commerce Cloud innovations include BNPL with Klarna, which adds to the existing PayPal partnership.
The third element of the announcement was the launch, in a pilot, of NFT cloud. This will support secure and sustainable NFT commerce. Adam Caplan, SVP of emerging tech of Salesforce, emphasized that this new module would not compromise Salesforce's approach to sustainability.
Lidiane Jones, EVP & GM, Salesforce Digital Experiences commented: "A growing number of companies want to unify their data across marketing, commerce, and service so they can deliver truly connected customer experiences on any channel — in store, via email, or when shopping on social media.
"These innovations help companies tap into the power of automation so they can focus on what matters most — driving productivity and building trusted relationships with customers."
Marketing Cloud
The focus of the new Marketing Cloud features was explained by Jones when she commented: "We really want to help our customers build trusted relationships at scale with data-driven moments. Now we want our customers to be able to unlock customer value with data so that they can stay relevant in this cookieless future.
"Humanise every moment in real-time, so they can drive up loyalty. Easily automate engagement across every channel so they can save valuable time and optimise marketing performance sense. And so they can get faster time to value."
The new features include:
Triggered Campaign Message.
Available now, it allows marketers to deliver a personalised one to one engagement based on new product information and behaviour triggers. Organisations can use their trusted first-party data, surface customer preferences on products and engage with customers to drive sales. For example, it can note and react when items are running out or on sale. This feature is available now.
Enhancement to Google Ads integration
Available in the coming months, this will enable marketers to use first-party data to more efficiently plan, activate, and optimize their marketing campaigns on Google Ads. With the demise of cookies, it enables organisations to use the data they have collected to make Google Ads personalise and more meaningful. In time this will also leverage segment-level insights into the Customer Data Platform interface.
New AppExchange Partners for Marketing and Commerce
Salesforce announced new partners for Customer Data Platform (CDP) and Commerce Cloud on the Salesforce AppExchange. Jones noted that these new partners extend the power of Salesforce to drive efficiency, deliver highly personalized experiences, and build trusted customer relationships. The Marketing Cloud CDP partners include:
theTradeDesk
MediaMath
LiveRamp
Yahoo
Acxiom
Neustar
Annalect
Nine
Streamlytics
Metarouter
WPP
Digital Command Center for Slack
The new digital command centre enables organisations to organise and collaborate from a single location. It enables teams to highlight issues quickly and collaborate to resolve them before they impact revenues.
Intelligence Ecommerce Marketing Insights App
The new app unifies a company's commerce and marketing data and KPIs on a single platform. The app provides interactive dashboards with actionable insights.
Intelligence Connector for B2C Commerce Cloud:
This connector combines orders and product data, unlocking insights into product, revenue, and sales performance over time. Businesses can now automate the heavy lift of integrating data and understand where to shift spending to increase ROI across channels, campaigns, and products. For example, in real-time, marketers can now see the number of orders placed during a promotion or the top three products ordered by different customer demographics.
Commerce Cloud
Commerce Cloud has also received several updates with Scott Gillespie, EVP and GM of Commerce Cloud confirming that "Commerce cloud is a huge investment area for Salesforce." Salesforce is adding integration to TikTok, delivering the ability to create ads, and powering up its Social media integration.
Commerce Marketplace enables customers to quickly create, manage, and scale a marketplace solution on Commerce Cloud. Commerce for customer service enables service teams to sell while engaging with customers. They can see a customer's complete sales history and use the knowledge to sell products without having to refer them to other customers.
Gillespie noted: "We're going to give service reps one pane of glass to take every interaction every action they need, whether it's returns, exchanges, promotions, and also order on behalf of a customer."
There are also new Commerce Cloud partners, including
POQ
Amplience
Avalara
Forter
BRINGG
Chargent
NFT Cloud
Available in a closed pilot NFT Cloud will enable brands to mint, manage, and sell non-fungible tokens (NFTs) directly on the Salesforce Customer 360 Platform. With NFTs becoming more mainstream, this is an important development by Salesforce that will enable its customers to control how and when they launch this new technology.
Kaplan sees enthusiasm across gaming, fashion, retail, CPG and media sectors. He also stressed that Salesforce had approached this carefully, considering its core values around trust and sustainability. He noted that the pilot NFT has net-zero built-in, enabling brands to adopt the solution without concern about the sustainability value. As part of the solution, Salesforce has automated the carbon emission calculations and will allow clients to offset emissions by purchasing carbon credits.
On trust, smart contracts are built into the solution, and it is working with third-party partners to ensure that crypto wallets are not only secure but also analysed to check for harmful or illegal activity.
Enterprise Times: What does this mean
There is much to break out from this announcement or series of announcements. The Marketing and Commerce cloud updates are impressive and will also evolve and strengthen over time. On the NFT Cloud, Salesforce has been impressively careful in its approach. It has not rushed into being the first to market. It has taken a step back to consider the implications for itself and its customers around cybersecurity and sustainability, both key topics in the board room.