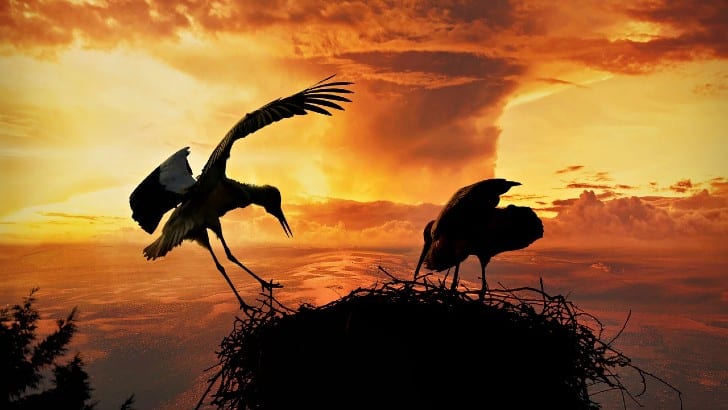 Kantata is the new brand name for the combined organisations comprising Mavenlink and Kimble Applications. Kantata instantly becomes a major force in the professional services market with more than 600 employees and more than 2,000 customers. Over the last few weeks, Enterprise Times has spoken several times with the Kantata team that has come a long through the merger process.
Kantata was inspired by "cantata" – a classical music composition that intricately and beautifully combines multiple voices and instrumentation elements. Like the professional services organisations it serves and the musical analogy, it combines different components to create something greater than the individual parts. For Kantata, this means its professional services automation solutions will service clients across the different industries.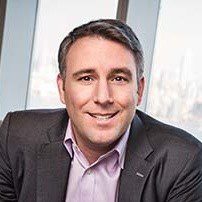 Michael Speranza, CEO of Kantata, commented: "We are now one organization with a portfolio of category-leading products that provide people-powered businesses the clarity, control, and confidence they need to meet their clients' high expectations and accelerate their own growth. We have broken new ground for our industry by creating a global company with a unique purpose-built vertical platform that serves the needs of professional services organizations of all sizes and specialities."
The new logo and branding are on show at TSIA World Interact this week in Orlando. As of writing, both Kimble and Mavenlink are named as Diamond Sponsors. One assumes that the new Kantata brand will replace them before the end of the conference. Enterprise Times also spoke with Jennifer Dodos, Vice President, Marketing Communications and Charles Gustine, Brand Evangelist, at Kantata.
Logo
The new logo is not as fluid as other new logos, such as the Sage one launched recently, but there is a clear thought process behind this. The Kantata team aims to use each letter as a brand indicator, and the more angular form works better for this. Gustine commented: "The visual design is what unlocked this whole brand for me, once you see the name in context. This version of the letter forms gives us these really bold, four shapes to play with."
The logo colour is a very bold orange. Dodos explained the thinking, saying: "Blue is very predictable in the technology space. We didn't want to be expected. Orange is very fresh and bright, and vibrant. We felt that it was more representative of who we wanted to be and how we wanted to present ourselves to the market under this newly merged organisation."
Gustine summarised by adding: "The future of professional services has arrived, the dawn of a new day, and it is a Sunrise colour."
Product naming and update
The big question was always what will the new leadership name the products hitherto known as Kimble and Mavenlink. Sensibly it has opted for a shorter naming convention, though one that drops the well-known brand names. This break from the past is brave, but there is a strong logic behind it.
Kimble will become known as Kantata SX, the "S" stating for Salesforce, on which the Kimble Applications solution is built. Mavenlink becomes Kantata OX because of the open platform behind the architecture of that product. These are simple and sensible naming conventions. They should enable employees and customers to become unified emotionally behind Kantata. It will, however, take time for both legacy names to disappear. The challenge for the Kantata team is to push the new but connect prospects of the historical names to the new products.
Kantata OX
Kantata has also announced new product updates as part of this news. Talent Network is now available in Kantata OX. The feature builds on Private Networks that was previously announced. It enables resource managers to conduct scenario planning using both internal and external resources when planning for future projects.
Colin Davis, Head of Digital Production & Executive Producer, Nexus Studios, commented: "To deliver an exceptional experience for our clients, we rely on exceptional talent. Our success is a result of working with the best creatives available; both on staff and freelancers. Talent Network has played an integral part in helping us navigate our pool of talent so we can confidently deliver the best outcomes for our clients in the entertainment, branded and immersive worlds. Working across three continents and managing talent worldwide requires meticulous planning and rigorous organization. We are just at the start of tapping the full potential but already it's streamlined and unified many processes, radically improving visibility and access to the talent." 
Kantata SX
For Kantata SX, there will be improved integration with Slack. The integration enables users to work within Slack to complete timesheets, collaborate on status reports and manage risks. Project updates are also surface in specific channels created as projects are begun. As part of the Kantata Summer release, the Delivery Analyzer, built using Tableau Dashboards, will extend the business intelligence in the Salesforce-based solution. It will provide users with visibility across the project and surface insights on project risks, status, and forecast performance against a baseline. The Deliver Analyzer is the third Tableau dashboard solution after Financial Analyzer and Resourcing Analyzer were released earlier.
Speranza added: "The innovative new capabilities we are announcing today clearly demonstrate how quickly the Kantata team has come together and their commitment to delivering remarkable client experiences. We are now one company with nearly 600 employees serving more than 2,000 clients and over half a million services professionals with a breadth of product capabilities wide enough to scale across the entire spectrum of client requirements."
Enterprise Times: What does this mean?
A new dawn and a significant competitor has risen into the market with proven technology. Kantata aims to go to market with both PSAs solutions. It will identify the best approach as it starts talking with each prospect. Will this confuse? Potentially. Kantata will need to be careful in announcing product updates. Each improvement is not available across both solutions, which wasn't made entirely clear in the press release.
Earlier this year, Enterprise Times also spoke to the two Chief Product Officers of Kantata, Sarah Edwards (SX) and Jared Haleck (OX). While there is little overlap competitively between the two products, the dividing line is hard to define. The analogy is a complex jigsaw piece edge that will slot the two products together. Combined they will cover the professional services market better than any other product. There is still a lot of dust to settle on this merger. However, the future looks much brighter with a single brand. More money to invest in both marketing and acquisitions, a bigger customer base and more employees. Can Kantata deliver the growth that Speranza hopes for and its backers Accel-KKR expect?