Digital transformation is no recent phenomenon, but the pandemic's ongoing and disruptive effects have supercharged businesses to take action on their digital strategies. Why? Many business leaders suggest that change happens when the pain of staying the same is greater than the pain of change. For some, this moment happened to be the pandemic. Companies realised that their old system, built on ageing technologies, could not respond to the challenges of a global lockdown and the fundamental need to move to remote operations. This created a 'digital acceleration gap', which pushed transformation to the top of the business agenda.
With the ongoing disruptions showing no signs of letting up, how can businesses close this gap and create a foundation for innovation and growth? Outlined below are the biggest factors for ensuring a successful digital transformation fit for change, recovery and prosperity.
Calling quits on legacy systems
Organisations that take the right approach to technology won't just survive but thrive during turbulent times. It is the businesses that have said goodbye to their legacy systems and turned to more modern enterprise resource planning (ERP) platforms that will do well. This is because cloud-based enterprise management platforms form the backbone of a successful digital transformation. By using a cloud-based enterprise management platform, businesses get a complete picture of their financial, people, and operational information in a unified system. Technological capabilities such as machine-learning-augmented analytics help these businesses see around corners and anticipate what's coming next. By breaking free from legacy systems and embracing these modern technologies, businesses can recalibrate as changes arise, using one single system to plan, execute, and analyse their organisational and operational data.
Take Aon, for example. Ditching legacy systems was a breakthrough moment for its finance team. Like many companies, Aon's team was faced with conducting a fully remote close. Despite this being a new challenge, Aon had baked agility into its financial processes by investing in the right cloud-led technology. With live data and transparency across its 120 regions, Aon's finance team was able to could close remotely on time, with one region even closing a day early.
Building a culture of change
The appetite to transform and update core business systems continues to surge. But successful digital transformation takes more than replacing some legacy technology. It requires businesses to build a team culture that celebrates diversity, champions collaboration, and can react at speed to external change. To put it simply, if an organisation's employees are happy and engaged, they will not just perform better but embrace any changes that come their way. Leaders that foster this people-first culture, continually strengthen the employee experience and take a skills-based approach to their business will help close the digital acceleration gap through having a workforce that supports and embraces a digital transformation.
Creating an agile and resilient organisation
No matter the challenge at hand, digital infrastructure underpins an organisation's ability to be agile and resilient in the face of change. Few European countries have faced more disruption than the United Kingdom in the last few years. Brexit, COVID-19, and a myriad of societal, economic, and environmental challenges have placed UK businesses under significant pressure. Organisations need the right talent and technology to thrive. That's why Workday is committed to meeting customers at whatever stage of their digital journey they are on, so they can accelerate and drive value no matter the challenges they currently face. Last year, we also expanded our global workforce by 20% to help customers on their journey during turbulent times. People are an organisation's best asset. So, businesses that understand the importance of an empowered and engaged workforce will be best equipped for change, recovery, and prosperity.
An evolution, not a revolution
The pandemic might have been a 'sink or swim' moment for organisations and their digital transformation strategies, but the true test of success is yet to come. As organisations continue to face challenges and uncertainties ahead, leaders must commit to embracing cloud-based technologies and cultivate a people-first culture that supports this transformation. Only then, will the digital acceleration gap begin to close, and businesses can start to take serious action towards recovery and prosperity.
---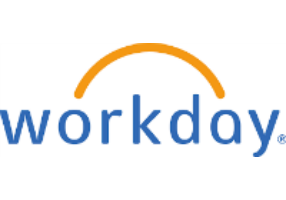 Workday is a leading provider of enterprise cloud applications for finance and human resources, helping customers adapt and thrive in a changing world. Workday applications for financial management, human resources, planning, spend management, and analytics have been adopted by thousands of organisations around the world and across industries—from medium-sized businesses to more than 45 percent of the Fortune 500. For more information about Workday, visit workday.com.