This week, we have created separate roundups for ERP, Research and a combined one for PSA, PPM and Work Management.
SAP announced an investment and partnership with Icertis, the Contract Lifecycle management leader.
Reputation received a huge investment, see below, and Papirfly also gained an unspecific investment for brand management. ScratchPad also raised $33 million in funding.
Pick of the week
Reputation received $150 in a funding round led by Marlin Equity Partners. During the last year, Reputation achieved more than $100 million in ARR and has more than 80% growth.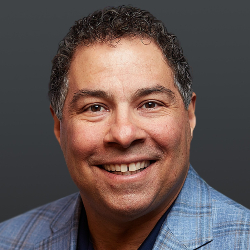 Joe Fuca, CEO at Reputation, commented: "Not only is Reputation seeing exponential growth, but the customer experience industry is also thriving. Businesses understand the need for customer experience technology is more important than ever to reach, attract and retain customers. Reputation is at the heart of that vision. Marlin's investment will allow us to fuel our growth as we expand our leadership in a rapidly growing market."
Reputation has grown both organically and inorganically over the last few years. It will undoubtedly continue to invest in both product and international expansion.
Nick Kaiser, Senior Managing Director of Marlin Equity Partners, commented: "We are thrilled to partner with Reputation on its quest to solidify its market-leading position within the customer feedback market. We believe Reputation is a highly differentiated market leader with industry-leading bookings growth underpinned by robust retention rates. We look forward to building upon the strong momentum that already exists in the business and accelerating growth both organically and through M&A."
Acquisitions
Mediafly completed the acquisition of revenue intelligence leader InsightSquared. Product integration is underway, with the delivery of what it claims is the most complete revenue enablement and intelligence platform expected in March.
Appointments
Bill.com appointed Germaine Cota as Senior Vice President, Finance & Accounting.
Domo appointed Nikki Walker as Director of Diversity, Equity and Inclusion
Prophix announced several senior appointments. Ryan Van Hatten was promoted to CFO, Geoff Ng promoted to CTO, and Jens Bille was promoted to Senior Vice President (SVP) & General Manager (GM) of Prophix International.
Qualtrics appointed Omar Johnson and Ritu to its Board of Directors effective immediately.
As it ended its fiscal year, ServiceNow has made several changes to its leadership team. Chief Product and Engineering Officer Chirantan "CJ" Desai has been promoted to Chief Operating Officer (COO). Chief Revenue Officer Kevin Haverty has been promoted to a new strategic role as senior advisor to the CEO. President of EMEA Paul Smith has been promoted to Chief Commercial Officer. Former Salesforce and Coca‑Cola executive Ulrik Nehammer joins as the new president of EMEA (Europe, Middle East, Africa).
Tradeshift appointed Marissa Mattson as Chief People Officer to lead the global people organization, including culture and engagement, talent management, talent acquisition and Total Rewards.
Business
Anthology has secured additional ISO 27001 certifications for Anthology Reach, Blackboard Learn (SaaS), Blackboard Collaborate and Blackboard Ally.
GoodData has gone through a brand makeover to reflect its forward-looking vision
Highspot announced that its sales enablement platform increased platform usage by 150% in 2021. It welcomed new customers such as Siemens, Vodafone Business, and WarnerMedia. It now has more than 8 million users.
Kissflow is to give away $1 million worth of free credits to run SaaS customer communities on the Kissflow Community Platform.
Laiye, a leading intelligent automation provider, announced a strategic partnership with Microsoft. It is designed to provide UK and EU customers with advanced intelligent automation capabilities ringfenced to comply with data regulations such as the General Data Protection Regulation (GDPR). Microsoft is also an investor in Laiye.
Pipedrive announced the opening of a newly built Rackspace OpenStack private cloud environment in the UK, provided by Rackspace Technology.
SirionLabs announced that it had joined the Amazon Web Services (AWS) Independent Software Vendor (ISV) Accelerate Program.
Trintech has expanded its partnership with Microsoft, announcing its newest integration into Microsoft Dynamics 365 Business Central. Trintech's Adra Suite becomes the only financial close solution with a certified Microsoft Dynamics 365 Business Central Connector
Customer
Over the last three years, Digital Workforce has worked with the City of Oulu on OuluBot, an innovation project funded by Business Finland. OuluBot is Finland's first digital customer service agent that combines AI and software robotics. It provides residents with extensive and multichannel information 24/7.
California Pacific Homes has selected Foxit PDF Editor to improve efficiency, modernize work processes and help reduce unnecessary costs.
Kal Tire's Mining Tire Group developed its own Tire Operations Management System (TOMS), built on Hexagons' cloud-based enterprise asset management (EAM) system complemented by Infor Coleman and Infor BI.
Foodprint Group, a woman-owned firm enabling corporations in the foodservice and hospitality industries to reduce waste and carbon emissions, has re-engineered and digitalized its entire workflow using the Mendix low-code platform.
Financial Reports
Neo4j published a business update for 2021, revealing it crossed $100 million in annual recurring revenue (ARR) last year. The update includes new customers, partnerships and product announcements from 2021.
Qualtrics announced Q4 and full-year results. Its full Year 2021 total revenue was $1,075.7M, up 41% YoY. Q4 2021 total revenue was $316.0M, up 48% YoY. Qualtrics CEO Zig Serafin commented: "Q4 was an outstanding quarter, capping off a record year of growth for Qualtrics. Not only did we cross the $1 billion revenue milestone, but we're accelerating past it, as experience management becomes even more critical to business success."
ServiceNow reported its Q4 and full-year 2021 results. Subscription revenues grew 29% YoY to $1,523 million in Q4 2021. Full-year subscription revenues grew 30% YoY to $5,573 million. ServiceNow President and CEO Bill McDermott commented: "We once again reported results that significantly beat the high end of expectations. Customer demand for ServiceNow's innovative platform is stronger than ever. Our unique culture has made us one of the best places to work. We are growing like a fast‑moving startup with the profitability of a global market leader."
Sidetrade, the AI-powered Order-to-Cash (O2C) SaaS platform, announces a record surge in bookings in Q4 2021, plus annual growth of 16% in SaaS revenue. Total revenue in 2021 was €32.6m, up 12% YoY.
Product
Alvaria announced the introduction of Alvaria Real-Time Optimizer, a new cloud application of the Alvaria Workforce Engagement Management Suite that enhances the contact centre agent experience.
Amazon Business has launched Punch-In powered by Compleat. Punch-In with Compleat delivers the "Digital Purchasing Bridge" between the vendor & the customer, making the entire purchasing process seamless for everyone involved, removing maverick spend, reducing the risk of fraud, removing processing errors & much, much more besides.
Newgen's Commercial Loan Origination Software (CLOS) is now integrated with Factual Data for seamless access to the bureau credit information.