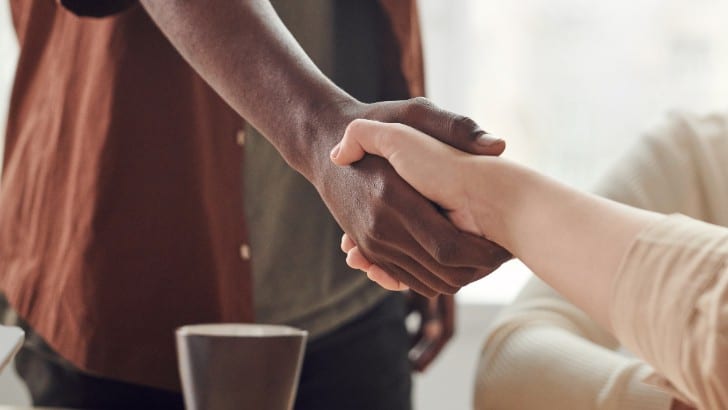 SAP has extended its partnership with Icertis, the Contract Lifecycle Management vendor. The new partnership includes a minority investment by SAP in Icertis. The size of that investment is unclear. Icertis last raised $80 million in March 2021 in a Series B round led by B Capital. In September 2021, Japan's SoftBank Vision Fund bought secondary shares from Eight Roads. At the time, this valued Icertis at around $5 billion (Source Economic Times India). Icertis has only grown since.
SAP solutions enhanced with contract intelligence
The partnership will also see a deeper integration between the two companies' solutions. Icertis already integrates with SAP Ariba and SAP Customer Experience. These two existing solutions are now SAP Endorsed Apps as part of the agreement.
SAP Endorsed apps are premium certified by SAP, have added security, are tested in-depth, and measured against best practice cloud operations. However, it is not the highest level of third-party apps. That is SAP Solution extensions, such as BlackLine's Close Automation and Finance Hub. It will be interesting to see if the Icertis integrations to SAP SuccessFactors and SAP S/4HANA obtain these designations.
The Icertis Contract Intelligence platform will provide SAP solutions, possibly including S/4HANA, with procurement and contracting functionality powered by AI-powered business insights and automation that far exceed its current capabilities.
There is an analogy with the agreement that SAP has with BlackLine. SAP resells the elements of the BlackLine continuous accounting platform within its pricelist. BlackLine is independent, publicly listed, and has a large customer base outside of SAP.
Icertis will hope to retain its independence as well. The likelihood is that it will. SAP has learnt its lesson. Its most recent major acquisition, Qualtrics, which cost $8 billion, remains a separate company. The investment ties SAP to Icertis to an extent. The longer Icertis remains independent, the higher the price tag will go. For the remaining investors, it seems a win-win situation.
The Icertis – SAP partnership
The partnership began in 2020 as it transformed the source-to-pay and lead-to-cash processes through integration with SAP Ariba and SAP Customer experience solutions, respectively. Those have proven successful, and SAP feels that there is an advantage in a deeper partnership
Christian Klein, CEO and member of the Executive Board, SAP SE, commented: "The expanded cooperation with Icertis will help our customers take advantage of market-leading innovations for contract management from Icertis while managing core business processes with SAP solutions. This partnership is a great complement to our portfolio, with multiple touchpoints to SAP systems across ERP, finance, procurement, sales and HR."
Contracts appear everywhere within organisations. From employment contracts within HR, financial contracts to contracts for buying and selling goods and services. SAP customers will leverage Icertis Contract Intelligence (ICI) to create smart contracts, negotiate online with version control and tracking, no matter who is involved.
Samir Bodas, CEO of Icertis, commented: "With this partnership, SAP and Icertis customers will be able to derive end-to-end value across the enterprise, so the intent of every contract is correctly memorialized and fully realized. Partnering with SAP to bring our AI-powered, best-of-breed contract intelligence to the market is another affirmation of Icertis' strategy to become the contract intelligence platform of the world. It is also a testament to SAP's forward-looking vision for the intelligent and networked enterprise."
Enterprise Times: What does this mean
Mickey North Rizza, Program Vice President Enterprise Applications and Digital Commerce, IDC, gave a succinct overview of the partnership. In a canned comment, she said: "SAP's focus on the intelligent enterprise has enabled many organizations to move into the digital-first world, and the contracting process in SAP Ariba solutions has done much for the buying community.
"Icertis is named a leader in the IDC MarketScape: Worldwide Contract Life-Cycle Management Software for Corporate Legal 2021. With Icertis' flexible platform and enhanced CLM capabilities, SAP can now manage the trading partner relationship for the enterprise in a much more integrated, innovative and tailored manner."
While this is hugely beneficial to existing SAP customers, SAP is not the only vendor that Icertis works with. Icertis has existing integrations with SAP competitors such as Workday, Salesforce and Microsoft Dynamics. It will be interesting to see their reaction and how much influence SAP has on the Icertis future roadmap.
Will it see the other companies look to lock in or acquire other vendors? Conga, which merged with Apttus, which Salesforce Ventures backs, offers a rival solution.